This year, there was no shortage of good memoirs to read. In terms of Black women, the best way to understand the experience of being a Black woman in America is to listen to them when they share their stories. These five memoirs provide personal stories, political and social commentary, and historical context.
Finding Me by Viola Davis
Viola Davis has had a very good year, with the highly-anticipated release of The Woman King film, in which she has been nominated for a Golden Globe, to the release of an empowering memoir Finding Me. In the book, Davis details her rise from poverty and other trauma to emerge as the iconic artist she is today. In the first few chapters, you wonder how she ever managed to pull her way out. Of course, an Oprah's Book Club pick, Davis really leaves it all on the page — from growing up in South Carolina in a shack to be the first Black actor to win the Triple Crown — an Oscar, a Tony, and an Emmy.
Uphill by Jemele Hill
Jemele Hill is one my favorite people. She's smart, a provoking writer, and always has a well-thought-out opinion about sports, politics, and pop culture. In 2017, Hill reached a crossroads, coming under fire while at ESPN when she tweeted that President Trump and his allies were "white supremacists." After being suspended, she shared another controversial opinion that got her in hot water again. She made the decision to leave. In her memoir, she takes us through that pivotal moment in her career. Also, we learn about her childhood and the struggles she faced being raised by a single mother in Detroit. In her signature voice, she gives us the blueprint to become a success and break the cycle of adversity.
The Light We Carry by Michelle Obama
We love Michelle Obama. She could publish her grocery list and we would all buy it. That is a testament to her trusting character and leading by example. After reading Michelle Obama's first book, Becoming, I was excited to dive right into this follow-up. It is deeply personal and inspiring, just like the first. Obama shares practical advice based on her own experiences on how to navigate through times of chaos and uncertainty, from how to rock being "different" to how to resist the temptation to give up. This is a book perfect for millennial women trying to find their way and establish who they are in this world. I also appreciate how she doesn't sugarcoat reality. Obama has always led by example, and this book hones in on specific instances in her life, including as First Lady, that have shaped who she has become.
The Forerunner: A Story of Pain and Perseverance in America by Cori Bush
Cori Bush grew up in St. Louis, and her goal was to be a nurse, not an elected official. Even though she was raised in a home that encouraged and nurtured ambition, being a congresswoman was not part of her plan. Bush's father was a community leader, first on the parent-teacher board, then as an alderman and mayor. It was from him that Bush learned pride in her history, race, and culture. From his leadership, she witnessed the importance of fighting for justice and how to run campaigns, which served her well as she became an activist after Michael Brown's killing by police in Ferguson, Missouri, and later a congressional representative for the state. A registered nurse, ordained pastor, and now congresswoman, Bush talks of her love for St. Louis and also of the economic disparities, high murder rate, and police killings that have plagued it. Through sexual assault, abortions, and being homeless, Bush is a survivor and a champion for women's rights.
Constructing a Nervous System: A Memoir by Margo Jefferson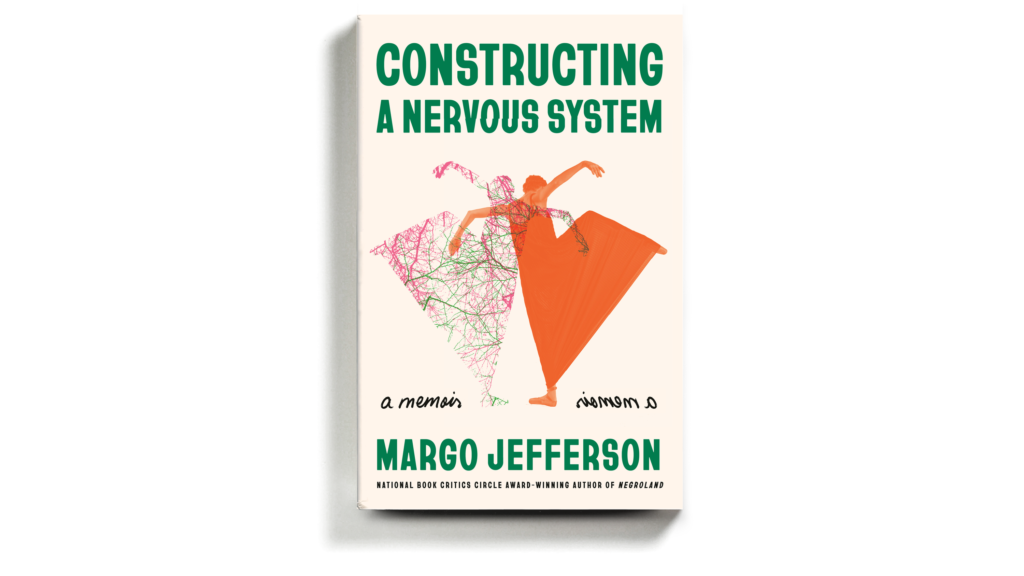 Margo Jefferson's writing is beautiful and effortless. I am a fan of her cultural criticism, which gives her this unique voice. With this memoir, she reflects on pivotal moments in her past and the art and artists who have shaped her. It is a study of identity composed of heredity, upbringing, race, gender, and culture. Jefferson has the incredible ability to mix criticism with memoir that challenges traditional storytelling, combining arts writing (poem, song, performance) with life writing (history, psychology). This work is brave, funny, and raw. I love how she refers to the negative voice we all have as "the monster" and the intertwining of the stories of many Black artists and her own family members as part of her own.
These memoirs give us the perfect end to a year that has been full of ups and downs. They remind us that we have the strength to push through adversity; speak up and hold fast to what we believe; be true to ourselves; accept an unexpected purpose; and use our past to understand our future.
Archuleta Chisolm
Archuleta is an author, poet, blogger, and host of the FearlessINK podcast. Archuleta's work centers Black women, mental health and wellness, and inspiring people to live their fullest potential.