One thing Black women are going to do is have fun while building community. Simply put, we will gather all of our girlfriends and make travel plans where we can have fun and get much needed sister time. It's not easy living in a world where your culture is constantly appropriated and commodified without credit. We also know that there are safety concerns when we travel to places where few people look like us. As a response, we've begun to see our own spaces carved out that speak to our boldness and Blackness. While joining Black travel groups and following inspiring Black travel bloggers, there's nothing quite like a celebration that allows us to relax, have fun, and bond. From music festivals in Paris to art and fashion in the heart of Ghana, here are 7 of the best festivals for Black women to attend around the world.
AFRONATION
Afronation is a collection of music festivals centered around beach locales and African music. In Portugal, Puerto Rico, and Ghana, Afronation is the perfect spot for Black women to flock to the beach to witness their favorite Afrobeat, hip hop, and reggae artists like Burna Boy, Wizkid, and French Montana. In the Algarve region of Portugal, the festival takes place on Praia da Rocha, one of Portugal's most popular beaches. Imagine oceanside beach parties while your favorite artists play live in the background. In 2022, the beach festival popped up in West Africa for the first time with its Ghana edition. The festival co-founders, Smade and Obi Asika, say the festival was born out of the need for opportunities for Afrobeats artists and to unify the African diaspora.
AFROPUNK
If there was an OG of Black music festivals, it would be Afropunk. What started as a safe space for Black alternative folks to express themselves through music and fashion in 2005 has grown into a full-blown movement. From New York to Paris, Afropunk is a traveling festival, community, and outlet of creative expression. The stages of Afropunk feature Black artists across musical genres, from Solange to Lizzo. Each year, Afropunk has a different theme. This year in Minneapolis, there will be a weekend-long Juneteenth event focusing on Midwestern music history and celebrations of Black history and joy. The best part about going to Afropunk is all of the amazing fashion.
ESSENCE FESTIVAL
Essence Festival has been significant to Black women for over 25 years. So much so, that it served as the backdrop for the movie Girls Trip in 2017. Every year, during Fourth of July weekend, New Orleans becomes the "party with a purpose." Essence has long been instrumental in bringing millions of dollars to the city's economy and creating an unmatched display of Black culture through music, food, and travel. Festival goers are invited to celebrate Black culture with performances from artists like Janet Jackson and Mary J. Blige. When concerts aren't happening, everyone gathers at the convention center for celebrity panels, demos, and giveaways. There is no shortage of Black Girl Magic, and we love that so much.
AFROCHELLA
Afrochella is the continent's answer to Coachella. Held at the El Wak Stadium in Accra for the last three years, the festival is a true celebration of African culture across the diaspora. Besides musical line-ups with heavy-hitter Afrobeat artists like Wande Coal, the festival is a true mashup of Blackness — from Ghana to the United Kingdom and everywhere in between. From art installations to community sessions, the festival has become an end-of-year celebration.
CURLFEST
Known as the largest festival in America celebrating natural beauty, CurlFest started in 2014 as an ode to Black women and our hair. Operated by four Black women, the Curly Collective is on a mission to uplift and empower Black women and girls while redefining what the world's standards of beauty look like. Every year, the festival takes place in Randall's Island Park in New York for a full day of beauty, music, food, and Black culture. There are on-the-spot braid bars, photo booths, and onsite shopping experiences.
SOMETHING IN THE WATER
What began in 2019 by Virginia native Pharrell continues to grow into one of the coolest Black music festivals on the East Coast. Something in the Water is a mashup of hip hop culture from the West, East, and South of the United States. This year, the festival heads to Washington D.C. to celebrate Juneteenth. Pharrell has curated extended programming throughout the week across the city. From the pop-up church service to culinary demonstrations, this festival is more than just music and perfect for a girl's trip.
SOUTH AFRICAN JAZZ FESTIVAL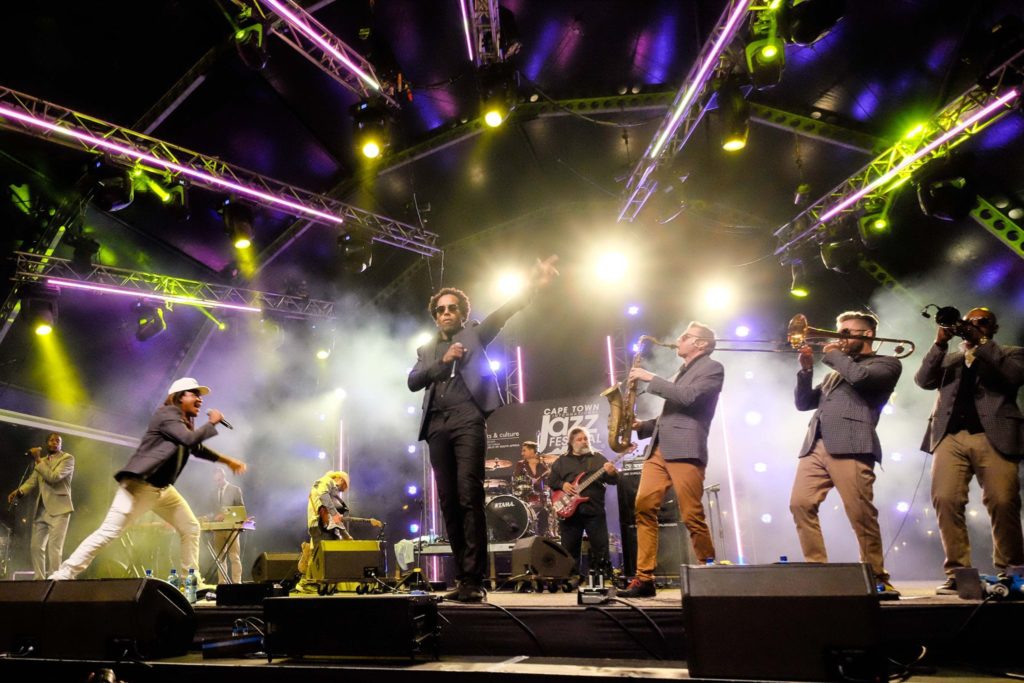 The Cape Town International Jazz Festival is an annual music festival held in Cape Town, South Africa. The first one was held in 2000 and is recognized as the fourth largest jazz festival in the world and the largest jazz festival on the African continent.
Whether you are passport-ready or want to stay in the States, these festivals have something for everybody. The world is waiting for us!
Archuleta Chisolm
Archuleta is an author, poet, blogger, and host of the FearlessINK podcast. Archuleta's work centers Black women, mental health and wellness, and inspiring people to live their fullest potential.