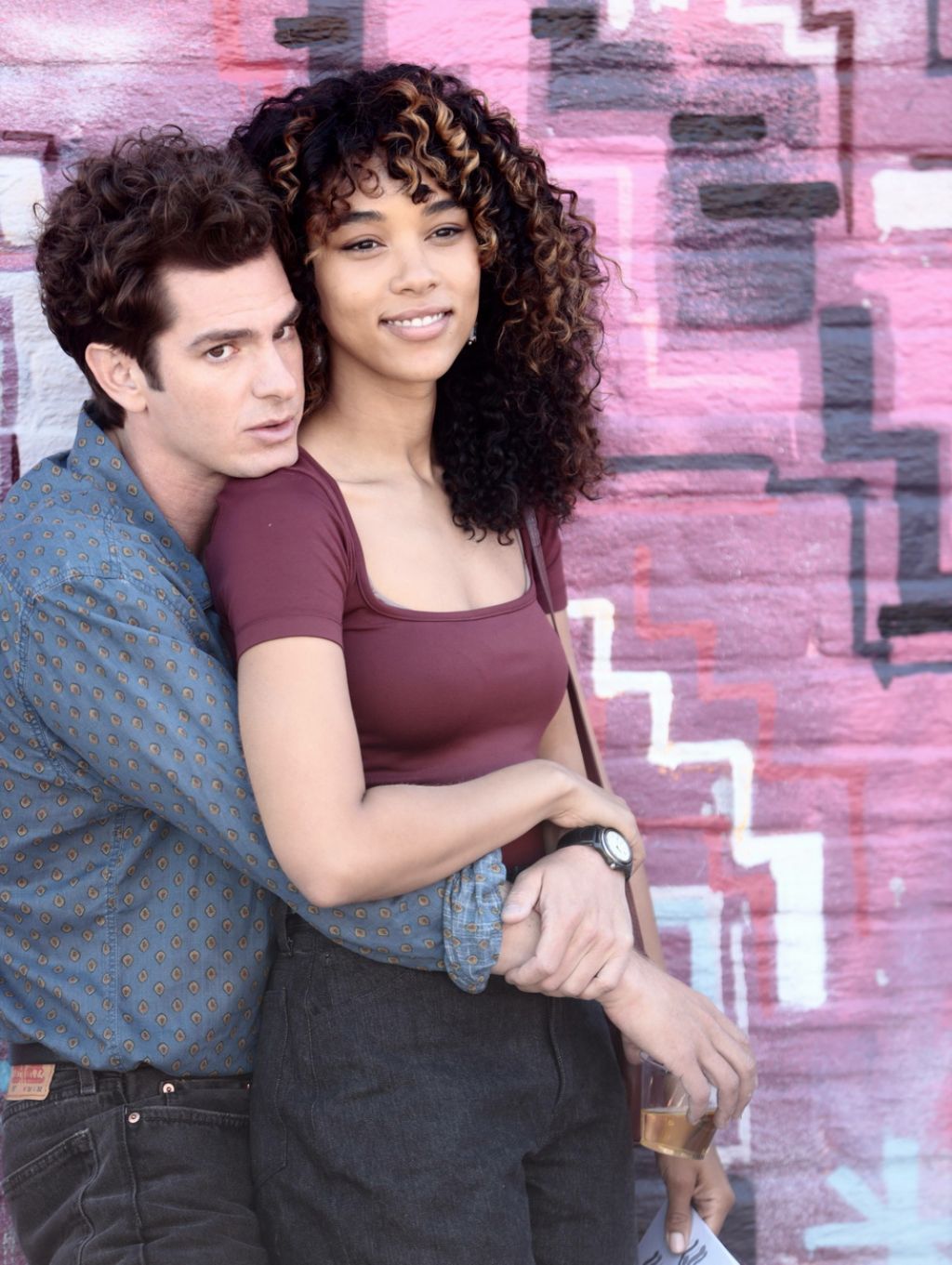 Stacey Yvonne
Stacey Yvonne is an entertainment journalist who is often found…
Every year AFI fest showcases the best films from across the globe, featuring seasoned filmmakers and new voices. The 2021 AFI Fest opened with the premiere of Imagine Pictures' Tick, Tick… BOOM!
I went into Tick, Tick… BOOM! without knowing much about it. I knew it starred Andrew Garfield as Jonathan Larson, the posthumously award-winning writer of Rent; I knew it co-starred Robin de Jesus who I've been obsessed with since Camp. But that was about it. I can't begin to tell you how absolutely delightful and surprising and heartbreaking and inspiring this wonderful Netflix film directed by Lin-Manuel Miranda really is. 
I grew up in the Midwest so while Broadway was a part of my life, it was always through a screen. I lived for movie musicals and tried to get my hand on any bootleg recordings (which are bad! ahem.) that I could. I soaked up every lyric and every dance move. From titles like A Chorus Line to Rent and even The Producers, there was something about the life behind the artist that's always been so fascinating to me. 
Lin-Manuel Miranda worked on Hamilton for nearly a decade before it premiered. Jonathan Larson worked on his passion project Superbia for eight years before finally landing a showcase presentation. The wonderful and shocking irony is that Larson's Surperbia sounds a lot like Keeping Up with the Kardashians. Larson envisioned a more sci-fi future with *bleeps* and *bloops,* but the text was pretty spot on, even envisioning the smart phone.
Could you expect anything less from a mind as brilliant as Larson's? He saw the ravaging the AIDS epidemic perpetrated on his friends and family and wrote a musical reimagining of Puccini's La Bohème to address it. The beauty of Tick, Tick… BOOM! is not just in the biographical entree into this man's life, but that the film truthfully shows the ups and downs of confidence, ego, time not slowing down when you need it to, and real life getting in the way of your dreams. Gotta pay the rent after all.
In the film we see Jonathan Larson, surrounded by his girlfriend Susan (Alexandra Shipp) and best friend Michael (Robin de Jesus). There's also his friends at the Moondance diner who are played by MJ Rodriguez and Ben Levi Ross. Jonathan is attempting to write the next great Broadway musical from his fifth story walk up in New York City. He was finally able to showcase his futuristic vision, Superbia, but he's been tasked (by Bradley Whitford's Stephen Sondheim) to create another song to end all songs for the second half.
The pressure starts to mount and before we know it, the day is fast approaching and Jonathan is hit with a huge case of writer's block. The frustration to finish his musical filters into his friends and relationships. He juggles trying to come up with a lively number and visiting his friend who is suffering in the hospital from complications with AIDS. He's dealing with Susan considering a job offer that would take her away from the city, and then he's right back around to attempting to create all-encompassing and poignant art.
The vulnerability shown is relatable and heartbreaking. Every song shows just how self-aware Larson could be, even if it was his hindsight that was 20/20. Tick, Tick… BOOM! is a Broadway-lover's dream, but also just a wonderfully entertaining watch. Judith Light plays Jonathan's ethereal agent Rosa Stevens, and she chews up every scene she's in and spits it out wonderfully. Shipp's Susan is a fleshed-out woman with her own dreams and ambitions, and Shipp gives her a sense of agency. She loves Jonathan, but she also knows that she needs to be more than just "Jonathan's girlfriend." A special mention goes to Vanessa Hudgens as Karessa, a singer who takes the lead female roles in Jonathan's projects. She emotes beautifully and has come a long way since High School Musical. There are more fun cameos and some jaw-dropping surprises, and the music is utterly delightful and uplifting. 
One of the songs that was cut from the film, "Sugar," is mentioned briefly in a scene by Jonathan, and I really hope it ends up in an extended cut. The lyricism for the songs is key, but also the syncopation and banter. Every song is a full performance, and Garfield's dedication is amazing. When Garfield was approached for the role, Lin-Manuel Miranda asked him if he could sing. Garfield asked when they were going to film, and Miranda replied in a year.
Garfield said, "A year? Okay. Then I can sing."
During the premiere, Garfield recalled the first day he sang in front of Miranda. He said a shoe flew in front of his face (a positive sign that one was indeed, sangin') and Miranda said, "Andrew can sing!" After having spoken initially with Miranda, Garfield employed famed vocal mentor Liz Caplan. He learned not only how to sing, but also how to play the piano. Garfield fell in love with Larson and the material, and that love shows in his faithful portrayal. 
The film's press kit told us about Larson's sister Julie Larson being on set while they filmed, always near the monitors watching. "[Garfield] did such a beautiful, nuanced job," she said, "and just understood who my brother was." She called the movie emotionally complicated, finding sometimes she found comfort in the portrayal and other times she had to step away. Her perspective just adds credence to the authenticity and passion of Garfield's performance.
Another standout is Robin de Jesus. A consummate theater kid/nerd/stan/lover, de Jesus originally was very nervous in the role. He's been a friend of Miranda's for years going back to the original production of In the Heights in 2008. He made his Broadway debut in Larson's Rent, a musical he'd already been obsessed with. After the premiere when the cast took the stage to our applause, de Jesus said he was happy to show an intimate friendship between an openly gay Latinx man and a straight guy. He also mentioned how much it meant to him to be playing the role since a lot of his would-be ancestors passed far before their time.
The film does an excellent job of balancing the difficulties of the world with the struggle to create art. I believe it's because of Miranda's vision and experience. He's lived this life himself. It's one of the reasons he was eager to take on the role. "It's a story of doubling down on your craft in the face of impossible odds, which is, by the way, not unique to musical theater — any artist trying to make a living at the thing they love," Miranda explained in the press kit. "For most of us that passion becomes a hobby while we do something else to pay the rent or provide for our families."
Bringing this truth to the forefront lets those out there struggling to create know that they're not alone in their frustrations. Mch like life, art will find a way.
Tick, Tick… BOOM! will premiere on Netflix, Friday, November 19, 2021.
Stacey Yvonne
Stacey Yvonne is an entertainment journalist who is often found in some corner of the internet pontificating about pop culture and its effect on women, Blackfolk and the LGBT+ community. You can see more of her work at https://syvonnecreative.com