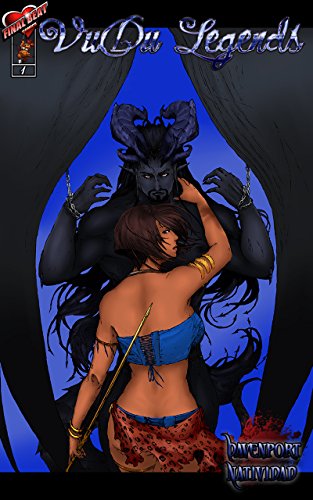 Guest Blogger
BGN works to feature strong, unique content from writers who…
By Kai Charles
Ashleigh Davenport (Author)
Michael Natividad (Illustrator)
Cynthia Hudson (Editor)
The art in this issue really captured my interest right away. It takes a special art team to make B&W art really pop off the page. I also enjoyed the care that was taken with the female form, as evidenced in the cover. The main character of the series KC is drawn sexily but not over exposed. Having a female creator at the helm of this series, brings a lot of strengths to it
In the opening pages of the story we meet Stephen, a young man who is bound to a creature of immense power. Stephen is looking to separate from his burden and it leads him to Kenna who has the powers of a Damu with powers of healing and exorcism.
KC agrees to attempt a separation for Stephen. In a few pages before Kenna agrees to the procedure. the reader is given some nice exposition that explains the history of Voodoo and it's potential for healing.
I found the transition to KC's story a little confusing at first but once she met with Stephen the story began to take shape. When KC takes on the task of trying to separate Stephen from the supernatural force that is bonded to him, she is confident in her skills but still surprised by the results.
Overall I found this first issue a nice entry into the story. It has a nice blend of magic and the paranormal that many will find enjoyable.
Guest Blogger
BGN works to feature strong, unique content from writers who speak to our niche. If you are interested in having your work highlighted contact jamie@blackgirlnerds.com to be featured as a guest blogger on the site.