Jamie Broadnax
Jamie Broadnax is the creator of the online publication and…
Directed by Silas Howard (Transparent) A Kid Like Jake is a family drama about two Brooklyn parents raising their son Jake. Jake (Leo James Davis) is a very special highly intellectual 4-year-old boy who is an artistic visionary that loves all things feminine — from playing with Disney princess dolls to wearing pink.
He prefers skirts over pants and dollhouses over toy cars. The film explores Alex (Claire Danes) and Greg's (Jim Parsons) challenges to adapt to their son's "gender-expansive" behavior as labeled by local preschool director Judy (Octavia Spencer).
As Alex and Greg try to be oblivious to Jake's behavior and try to normalize it in their own way by ignoring it  — pretending Jake is not different is actually doing more harm than good. The two parents do their best within these struggles to find a private school in the super-competitive New York City school system, to enroll Jake so that he doesn't have to face the scrutiny he would inevitably have to deal with in a public school.
Judy proposes to Alex the idea of playing the non-conforming gender card in order for Jake to have an edge in the admissions process, but meanwhile, Alex isn't too keen on the idea of labels being embossed on her son's identity at such a young age. With these divisive opinions on how Jake's well-being should be handled, Alex and Greg find themselves at odds in their own marriage about how to find the best care for their son, and if they are in fact going about parenting the right way.
Judy seems to be the only one giving the obvious answer of addressing it and coming to terms with Jake's comfort playing with dolls and participating in "girly" activities. A Kid Like Jake gives an honest, fascinating, and emotionally raw look at parenting in a new era which is a story that many parents need to pay attention to. There is something about the message in this narrative that is universal — in the fact that although not every kid is like Jake — all kids give signals of who they are and what they are feeling that are often ignored. This story may be a guideline of how crucial it is to be intuitive to your loved one and follow your instincts.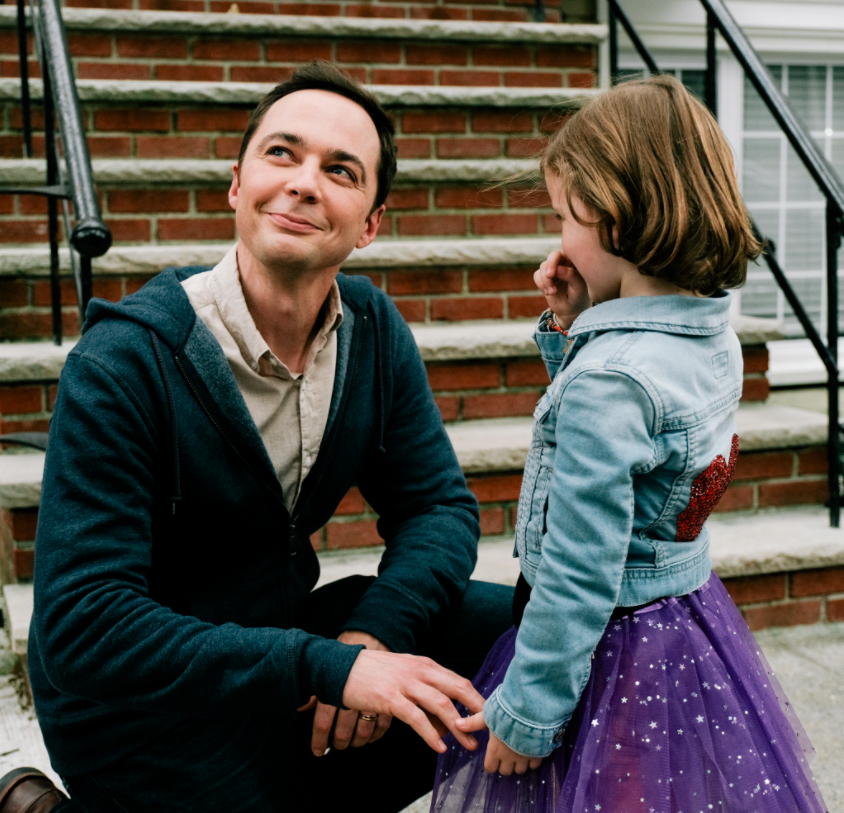 Claire Danes delivers a commanding performance as a mother who is trying to manage it all but inescapably cannot come to terms with how the public will perceive her only son. Jim Parsons, who also was a producer on the movie, gives a quietly reserved yet alluring portrayal of a father trying to balance it all. If you're expecting to see Sheldon from Big Bang Theory come out in this role, you will be sorely disappointed. Greg is also a therapist who tends to use his intuitive skills to approach everything in his life — even within his marriage. He suggests that perhaps 4-year-old Jake should get therapy as well, but Alex immediately shuts it down and rejects the notion of remedial treatment. Amal (Priyanka Chopra) plays a family friend who is there for Alex as a companion but doesn't seem to completely understand how delicate the situation of raising Jake can be. Amal has a son herself named Sanjay, yet although Amal is fully aware of Jake's gender non-conformity, she doesn't seem at all sensitive to how important it is to talk through the issues with Alex.  However, the blame can't all be placed on Amal as Alex seems pretty guarded about Jake.
We don't see much of Octavia Spencer in her role, and I was hoping we could have had more screen time with the Academy Award-winning actress. Filmmaker Silas Howard makes it clear that this drama is about Alex and Greg meandering through their mistakes and achievements and trying to find a happy medium on the best way to raise their child. However, it would have been nice to see Spencer flesh out this portrayal of a Black queer character working with Jake or even more children like Jake and how that has an impact on her own identity as a marginalized person.
The film has excellent pacing and never drags, my only criticism is that the supporting characters could have been fleshed out a little more and not appear as filler for the movie.  The hilarious Amy Landecker — who plays a client of Greg's — is an example of a character that was added to the film that provided no real purpose to the story.  My only guess that she was used as fodder for Greg's sense of self and reflection in his marriage and that perhaps her therapy was more his own.  Even with that assumption, it wasn't needed in the film and that time could have been used to expand on Judy's story a bit more.
A Kid Like Jake premiered at the 2018 Sundance Film Festival. The movie was written by Daniel Pearle and producers include: Jim Parsons, Todd Spiewak, Eric Norsoph, Paul Bernon, and Rachel Song.
The film is produced by A Burn Later Productions and distributed by IFC Films.
A Kid Like Jake releases in theaters June 1st.
Jamie Broadnax
Jamie Broadnax is the creator of the online publication and multimedia space for Black women called Black Girl Nerds. Jamie has appeared on MSNBC's The Melissa Harris-Perry Show and The Grio's Top 100. Her Twitter personality has been recognized by Shonda Rhimes as one of her favorites to follow. She is a member of the Critics Choice Association and executive producer of the Black Girl Nerds Podcast.