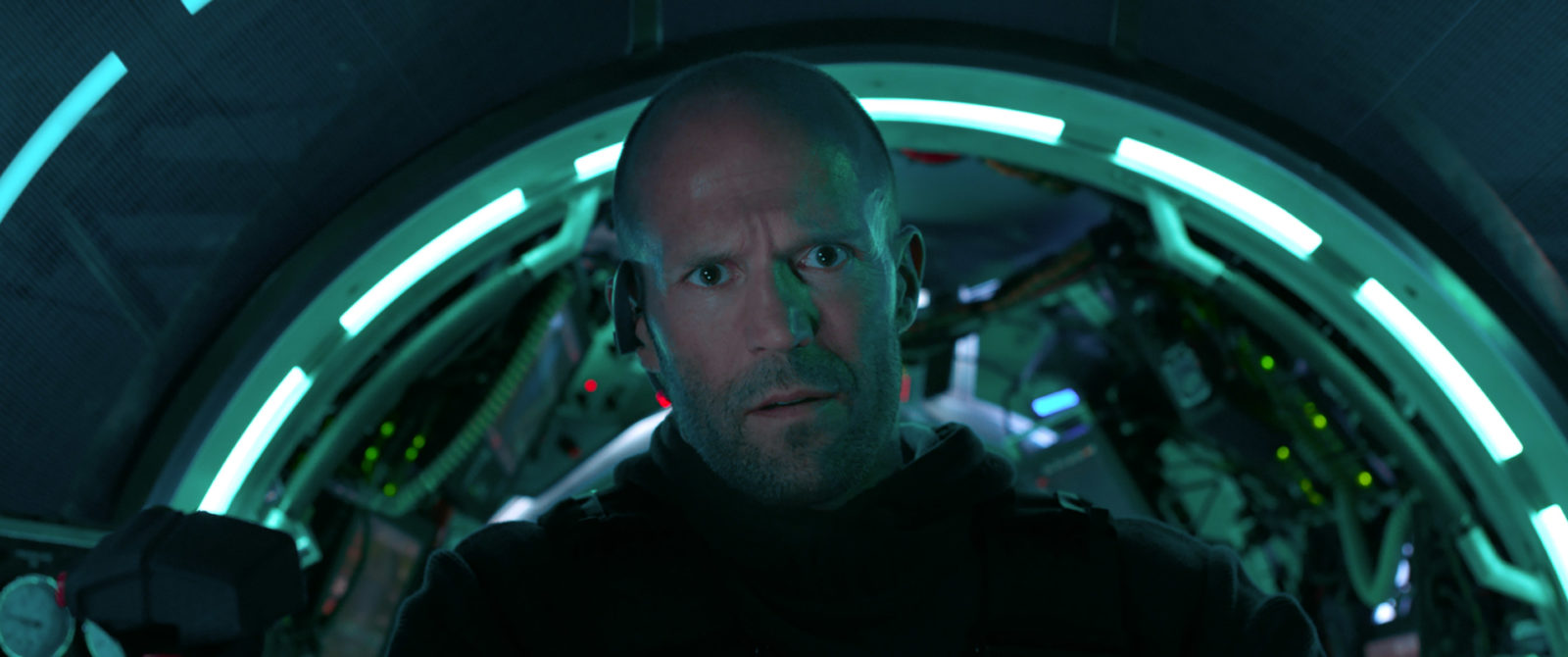 Jamie Broadnax
Jamie Broadnax is the creator of the online publication and…
Just in time for summer while many of us are taking vacations on the beach, or planning cruise ship getaways to exotic places; Warner Bros gives us a killer shark action-thriller to remind us how scary it can be out there on those ocean waters.
Lovely.
Based on the best-selling novel MEG by Steve Alten, The Meg is directed by Jon Turteltaub. He is most notably known for the National Treasure films (and my favorite Sandra Bullock movie of all time While You Were Sleeping). The Meg delivers one of the best action-packed sci-fi thrillers of the summer.
The Story
An international undersea observation program funded by billionaire Jack Morris (Rainn Wilson) is underway and a deep-sea crew is attacked by an unknown object deep in the ocean. Their submersible has been damaged, compromised, and the crew has lost contact with their communications team. All hope is lost when the international shark research institute decides only one man can rescue the crew and get to the bottom of what's happening down there under the water—the hotness that is Jason Statham.
Jason's character Jonas Taylor is a former Navy Captain who was shamed by his own crew for not believing him five years prior when he suspected something unusual was attacking their ship.  And Jonas encountered the Meg but no one had believed him. It's also not lost on me that Jonas would be the name of our heroic protagonist who shares the name of the biblical prophet Jonas (also known as Jonah) that was swallowed by a fish when he tried to run away from God. Coincidence?  In this story, Jonas is brought out of exile by Chinese oceanographer, Dr. Zhang (Winston Chao) and Jonas doesn't run away from this and instead runs towards it. In fact, Jonas is forced to confront his own fears in this narrative.
Dr. Zhang's daughter Suyin (Li Bingbing) who has a stubborn yet valiant quality about her; insists that she can rescue the crew herself. Suyin and Jonas share both of these idiosyncrasies and are perfect partners for this mission.
The Megalodon
The Meg is a real shark or was a real shark I should add. The shark under the scientific name Carcharodon megalodon—is an extinct species that lived approximately 23 to 2.6 million years ago. The prehistoric animal has been known to be three times larger than a great white shark and measured close to 59 feet! The movie version of this creature measures at 75 feet. The Meg, which carried a $150 million budget shows every penny in its brilliant visuals and special effects. I was also impressed with the sound editing, which was quite effective in making most of the audience jump in their seats. There are some of those deceptive moments in The Meg when you hear a loud thump and it's not the Meg but another random sea creature. The filmmakers definitely took cues from audio editing devices used in the Jaws movies.
The movie doesn't spare you from seeing the Meg up close and personal, which is something Jaws didn't do. Most of us film geeks know why Spielberg kept the great white hidden in the first 80 minutes of Jaws. Now that we have computer generated technology and have no need to rely on practical effects, the Meg appears as menacing and as ominous as we would expect it to be and the shark is pretty damn terrifying to look at it.
There were moments I forgot to breathe while watching The Meg.
Performances
The Meg brings a well-known cast of actors and lays down some superb performances. The scene-stealer in this film is Shuya Sophia Cai who plays Meiying, the daughter of Suyin and granddaughter to Dr. Zhang. Meiying is an inquisitive young girl who knows a great deal about her mother's work and even shows Jonas a thing or two inside of a submersible ship when she catches him off-guard in the hatch.
Jason Statham can do no wrong here playing the unrelenting badass, and he's consistent as the action-hero superstar in The Meg. If you're going to ask someone to save you from a shark headed in your direction at over 20 miles per hour, Jason Statham is the guy you know is going to save your life.
God bless the writer who decided to add a scene where we get to see a shirtless half-naked Jason Statham dripping wet after a fresh shower.
You're welcome for the mental image.
Of course with every film that has intense drama and action, there must be some comic relief.  We get that from actor Rainn Wilson who's the billionaire that funds the international sea adventure and sees this more as something cool and fun as opposed to actual science; as well as lives being at risk for the purpose of research.  There's also DJ (Page Kennedy) who has some pretty humorous moments in the film as a drone pilot who ironically is afraid to swim.
The film also stars Ruby Rose, Jessica McNamee, Ólafur Darri Ólafsson, Robert Taylor, Sophia Cai, Masi Oka and Cliff Curtis.
The Meg will keep you on the edge of your seat and expect to cover your eyes in fear and anxiety from one scene to the next. It's a fun summer blockbuster film that's definitely worth seeing a second time if you decide to give it another go.
The Meg will be released in theaters August 10th.
Jamie Broadnax
Jamie Broadnax is the creator of the online publication and multimedia space for Black women called Black Girl Nerds. Jamie has appeared on MSNBC's The Melissa Harris-Perry Show and The Grio's Top 100. Her Twitter personality has been recognized by Shonda Rhimes as one of her favorites to follow. She is a member of the Critics Choice Association and executive producer of the Black Girl Nerds Podcast.