By Donnie Lopez
BGN recently had the pleasure of meeting and talking with Amanda Warren, the star of The Purge television series. Not only is Amanda Warren a funny, stunningly amazing actress, but also has hidden talents which makes her a triple threat in the entertainment field. BGN got the chance to speak to her about issues concerning her career, her social life, the new show she is starring in, The Purge, and any advice for our black girl nerds.
Can you tell me about your high school experience and what it was like growing up?
I know my experiences are not universal, but I want to be honest. High school was a very unique experience for me. I went to an art school in New York City, so I was always surrounded by fellow artists. I started off as a singer and later changed. My life was basically the hit TV show GLEE–it was that awesome. Fun side note, Jesse Eisenberg was in my graduating class. We voted Jesse Eisenberg as most likely to succeed, and I guess we were right.
I have always considered myself a nerdy girl, and I still am deep down. I was voted most School Spirit, School Leadership, and Best Supporting Actress in Musical Theatre. One of the most notable things about our high school was that Bill Clinton was our keynote speaker. My advice would be to be active in school and always go after what you want. You will be surprised how things fall into place.
In your 10-year tenured career, what would you say the major differences between film, television, and theater are?
I have been in film, TV and on the stage and I do not notice much of a difference. There is a high bar set for all, the only difference would be perhaps the creative caliber. Television has gone through this trailblazing second renaissance thanks to series like Sex and The City or The Sopranos.
Every TV episode more closely resembles a twelve-hour workload. As the procedural world starts to change we start to see more character-driven dramas and comedies. Sitcoms are still alive and well and have always been interesting in the sense that they have live audiences. One difference would be that we get to sit and understand a character for an extended period when doing television that is not necessarily there when shooting a film. Ultimately, I would say to stay open to trying them all and in that, you may find your niche. It can always be changed later.
Within many careers, there are always circumstances that are beyond our control and we just have to make the best of them. How do you deal with those tricky to handle situations in your career?
I have been fortunate to never have had this be my experience. I have enjoyed working with countless people and have enjoyed many productions with loving and caring individuals that this has not been a problem that I have faced. I graduated from the Yale School of Drama and I am now ten years out. It has been an embarrassment of riches and I hope it continues (knock on wood) because I have never had the experience of having to be confronted with such difficulties. So, what I can say is, be smart about how you deal with yourself and others. It has worked for me so far.
Do you feel you have progressed in your career as you would have liked or ever thought possible? 
I have progressed and exceeded my highest expectations, and it is very possible to do so. I recently worked opposite Denzel Washington in Roman J. Israel, Esq and he was nominated for his role in the film, so this has all been a beautiful dream. There is an old saying, "If you want to make God laugh, tell him about your plans," but I am so glad the joke was on me. It is possible to excel if you are persistent and open to change.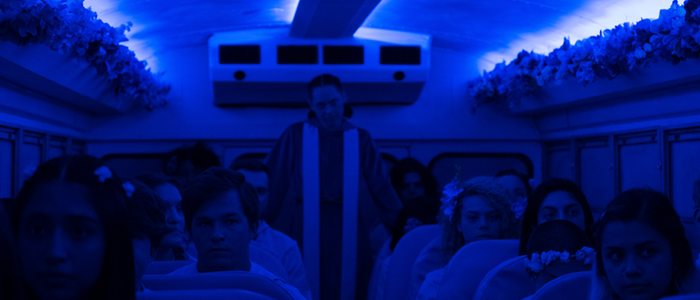 What can you tell us about your new character in the television series The Purge? What attracted you to the role of Jane?
I was attracted to this role because of the team of writers that are assembled, the legacy of the franchise, and the ability to sink my teeth into a character like Jane. She is a dynamic character that deals with her moral compass. I have not been able to play such a challenging character since I graduated. It is an amazing opportunity to be able to sit down with this character. These are things you dream of, spending a lot of time in your education to prepare for such a role. It is a dream manifested. I am excited to have Black Girl Nerds everywhere see this performance. I hope my performance will inspire all to new heights.
Can you tell us a little about your process as an actress that is so multi-talented?
How I respond to the humanity in each situation as a vessel for each character I play. Make the character all your own. Be the character and yourself, live the life as you see it. The chakra method works for me. I also go back to the basics. Who am I? Where am I? How do I get what I want? Likes, dislikes, and investigating the script. I always do my homework.
How important is giving back to you?
Never forget where you come from, and always make contributions when you can, especially for change. I am a product of the New York City Public School System, and I give back in any way I can. I think it is a key role that we can all fill. It is a part of us and has molded us to who we are and will influence others.
What would you say your most challenging role has been thus far?
Jane is by far the most challenging. This character is very in the moment, and it is those moments that alter her. This woman is such a strong moral human, seeing her making such difficult choices on Purge night, and having her play with the dichotomy of the situation, what she believes, and what her circumstances are. This is a character actors' dream, and it is also a very physically challenging one. This is one character to keep an eye on.
This is for our Black Girl Nerds out there. How do you nerd out?
My inner nerd girl nerds out by eating popcorn, drinking Arnold-Palmers, which for me is lemonade and unsweetened iced tea, and watching period pieces, such as Underground, Peaky Blinders, and there are always realities shows I get into. Sexy single girl behavior.
Thank you so much! We look forward to seeing you in action!
Amanda Warren is one of the stars of the new Purge TV series on USA Network. She will be on the screen working her magic on September 4. See your local listings for showtime.
In the meantime, take a look at the show's trailer.
Donnie Lopez
Donnie Lopez is a gay Latino/Hispanic social and political commentator, writer, entertainment journalist, and professor. He writes on topics that affect Hispanic/Latino culture. With his novel insight, veracity, and sense of humor, he entertains as well as educates the world.