Guest Blogger
BGN works to feature strong, unique content from writers who…
By: Megan Maher
The cherry on top of this incredible set visit experience of the sophomore NBC series Midnight, Texas is the vivacious Parisa Fitz-Henley that plays Fiji Cavanaugh. She is Black girl magic personified with a heavy and fun dosage of Black girl nerd/geek mixed into one! I had the pleasure of sitting down and speaking with Parisa Fitz-Henley about her excitement for the up and coming season of Midnight, Texas.
Parisa Fitz-Henley – Fiji Cavanaugh
Fitz-Henley was uber excited when speaking about the evolution of Fiji going into Season 2. On a visual story level, we will see Fiji's wardrobe undergo a metamorphosis a bit more revealing than what we were accustomed to from season 1. It also appears that Fiji is no longer living "under her full witch potential" (YAY!). After her world-saving "experience" at the end of Season 1, she is much more comfortable using her magic. In fact, she dabbles into some risqué magic with the assistance of guest star, Trace Lysette. Fitz-Henley gushed about her experience and the opportunity to work with Lysette!
In season 2, Fiji is confident and secure in her powers as a witch. She will be branching out as a person with agency and begins to see herself as an evolved woman and witch. Although Fiji's exploration is awesome for her character, her love interest — Bobo — very quickly begins having strange encounters because of it. Due to Fiji's trauma of her previous romantic encounters, she becomes extremely concerned and takes some actions that may have some severe consequences.
One of her favorite parts of Midnight, Texas is the show's undercurrent of love. Even though the show has dark elements and is filled with action, the show does not shy away from its overarching theme of love. Fitz-Henley is proud of the idea of "found family" and the sweetness that comes along with it.
Fitz-Henley spoke about Midnight, Texas on its relevance in today's society. She spoke about how the challenges that the world and our country face involving diversity and inclusion. Midnight, Texas is set in a backdrop of a world that has a specific standard of what society deems as being the "norm." Therefore, having a group of people that are considered to be in the "other" category find a family amongst themselves in a town that offers asylum is meaningful because a lot of people in the real world are looking for that. Fitz-Henley is thankful that the show is able to respect and honor every one's belief as much as they can.
Fitz-Henley got candid with us when she shared some of her favorite things to geek out about which were other people's energy when they are excited about things such as Comic-Con and TV shows like Fringe and Lost. She completely geeked out about Nestor Carbonell joining the cast for Season 2, while giving some character hints that the reason he doesn't age is because he is magic.
Fitz-Henley wrote a poem for Monica Owusu-Breen — the TV showrunner for season 1 also (writer on "Fringe" and "Lost") — before she even read the pilot! I'm convinced, it sounds like kismet that Fitz-Henley was meant to be a part of the cast for Midnight, Texas. That must be one more reason why she does such a great job playing the role of Fiji on the show! Fitz-Henley referred to her scene partner, Dylan Bruce, as a great person to create with because he is such a yummy hubby and dad. Sharing that he is a "full-on gentleman and collaborator".
Fun Facts
She has made real-life friends over Twitter!

She is down for a web series that was about Fiji and Olivia being gal pals!

She has watched Midnight, Texas at least 7 times.

Her mom had something that said "My other car is a broom" growing up.

Creators, Showrunners, and Directors have been receptive to her intuitions on adding to the character Fiji.

Her Mom is a teacher.

She got in touch with her inner witch while playing Fiji.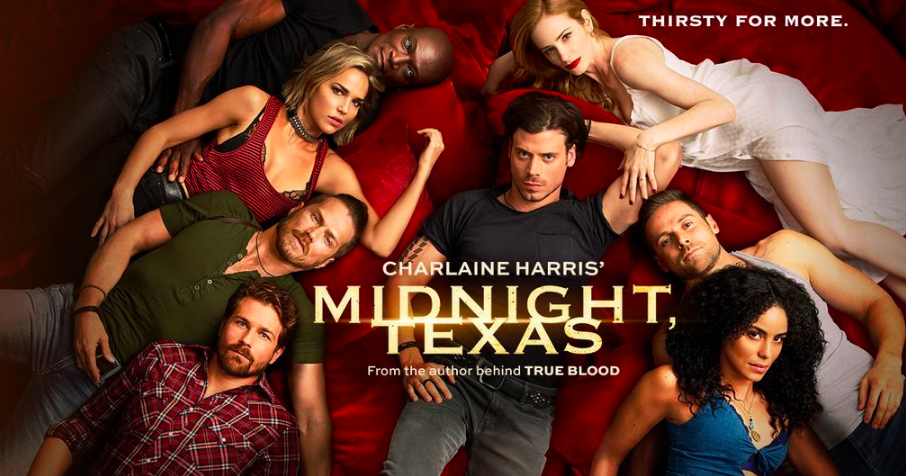 Midnight, Texas makes its season 2 premiere Oct 26th 9/8c on NBC
Guest Blogger
BGN works to feature strong, unique content from writers who speak to our niche. If you are interested in having your work highlighted contact jamie@blackgirlnerds.com to be featured as a guest blogger on the site.