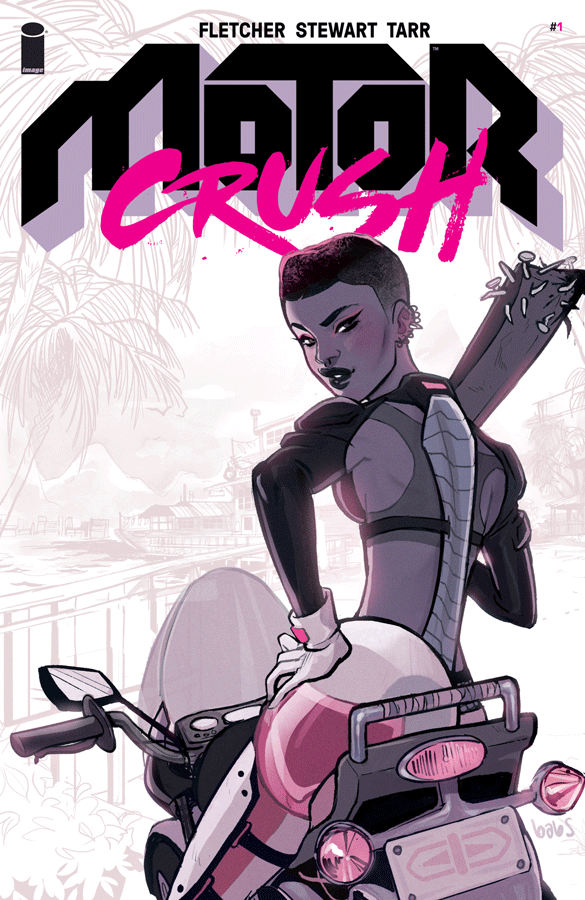 Guest Blogger
BGN works to feature strong, unique content from writers who…
By Paige Allen
June is Pride Month, often a particularly festive time of the year when queer people of color examine the current state of the media and find themselves, once again, lacking in representation.
By now, the many insidious reasons for our generally monochromatic media are well-known. The BGN community frequently examines these issues, with community members recently calling out the science fiction and fantasy genres for their prevalence of heterosexism, analyzing why Hollywood continues to fail at its racial diversity initiatives, and emphasizing the importance of Doctor Who's newest companion who is also Black and gay. In an almost barren landscape of representation for this intersection of identities, these conversations serve as necessary reminders that more work needs to be done to see all aspects of humanity reflected on the screen, and I can think of no better time than now to have them.
But, rather than further engage with these already thorough analyses, I want to share some love this Pride Month. Not to be melodramatic, but we deserve some mindless escapism from the numerous personal, political, and socioeconomic battles we fight on a daily basis.
So, I decided to delve into the world of comic books, one of my favorite literary mediums, to find stories about queer characters of color who are able to engage in all the magical, action-packed and relatable adventures that straight white characters are universally afforded in fiction.
I set some simple criteria during my search. The comics had to feature at least one queer character, and that character had to:
Be a person of color
Be fully realized – have friends, family, backstory, individual dreams, and motivations, etc.
Have a substantial influence on the plot
Have their identities respected by the narrative
Not die
Certainly not what I would call unreasonable demands – hell, I wasn't even asking for a happy ending. Nevertheless, you'd be amazed by how much trouble I had finding mainstream comics that feature most of these selling points, which again reflects the media's overall problem with diversity. I would have no problem finding a substantial amount of indie comics, webcomics and crowdfunded anthologies that make the cut, though those creative works and the amazing people behind them deserve their own, more positive post.
For now, if you're looking to celebrate your queerness, your black/brownness and all the various intersections of your identity in comic books, might I suggest the following to start:
Virgil, by Steve Orlando, J.D. Faith, Chris Beckett and Tom Mauer
Synopsis:
"Betrayed, beaten, and banished by his own, an outed cop fights his way across Jamaica to save his man and get revenge! Virgil thought he was safe on the police force, but his gun and his attitude can't protect him from his own secret – he's gay. For thirty years he's had two lives. In the uniform, he's the toughest on the street. Out of uniform, he's a loving boyfriend. But when his own precinct turns on him, his world explodes. They put his name in the paper, raided his house, and took his lover. They left him bleeding in the ocean. They shouldn't have left him alive."
Why You Should Read It:
Let me just get my most controversial recommendation out of the way. Virgil is described by its creators as Django Unchained meets "queersploitation," and this couldn't be a more accurate description. It is the revenge fantasy of a gay black man raging against a discriminatory culture he helped perpetuate as a police officer. It features all the exaggerated instances of violence and homophobia that one would expect from a series of this nature as he tries to rescue his boyfriend Ervan. If any part of this description is off-putting, I suggest you skip this one and move on to the next recommendation.
I can appreciate this comic for the obvious care that went into its creation. My family is Jamaican, so I am admittedly sensitive to white and nonlocal creators who want to tackle the nation's complicated relationship with its gay citizens. Gay life in the country is a unique experience dedicated to survival, and homophobia exists there in all its undeniable and incredible violence. I wasn't sure Orlando would be able to properly convey the intricacies involved in the situation, even with the experiences he's had writing DC's celebrated Midnighter and Midnighter and Apollo series, which star gay characters.
Rather than demonize the entire country, Orlando surprised me with his nuanced presentation of Jamaican life. There are clear bad guys involved, but their behavior is not used as a generalization. On the island, readers meet people willing to help gay characters escape the violence they suffer, a family who are conflicted about Virgil's identity but still love him, and queer people who seek one another out for friendship and communion. Interwoven among all the gore and brutality is love, clearly shown through the vibrant development of Virgil and Ervan's relationship. These characters and their struggles are respected by the narrative, which ultimately makes this comic a triumphantly satisfying (if emotionally exhausting) read.
Motor Crush by Brenden Fletcher, Cameron Stewart and Babs Tarr
Synopsis:
"Welcome to the beautiful Nova Honda, the racing capital of the world: home of the prestigious World Grand Prix, the illegal street race the Cannonball, and the racer caught between both of them, Domino Swift…
By day, Domino Swift competes for fame and fortune in the worldwide motorcycle racing league. By night, she cracks heads of rival gangs in brutal bike wars to gain possession of a rare, valuable contraband: an engine-boosting "machine narcotic" known as Crush."
Why You Should Read It:
It's basically all that a blerd could ask for: a queer, disabled black girl who kicks ass and takes names in a futuristic sci-fi thriller. As a main character, Domino is an attractive and compelling package of coolness and insecurities that stem from her struggles to financially support her father and his mechanic repair shop, win back her ex-girlfriend, learn to trust her few friends and frenemies, deal with her real enemies, and discover her ancestry and identity. Conveniently, all these issues relate back to her passion for racing, and it's a joy to see lots of pages of this black female character pursuing something she loves.
Motor Crush especially thrills in its colorful artwork (familiar to those who've read DC's Batgirl of Burnside series) and innovative narrative style: as a World Grand Prix contender, Domino makes additional revenue from broadcasting her life via a "LifeStream" to her fans, so readers often experience the comic as if they were watching it on their smartphone or computer. So, expect a lot of helpful "digital" prompting based on the situation, such as the stream telling you to call the police or recommending a nice 5-star restaurant for the evening. It's a fast, fun read as interesting as its main character and her motley crew. It is perfect for anyone wanting to see a dynamic black girl in action.
Next up we'll slow things down with Slice of Life Narratives.
Guest Blogger
BGN works to feature strong, unique content from writers who speak to our niche. If you are interested in having your work highlighted contact jamie@blackgirlnerds.com to be featured as a guest blogger on the site.