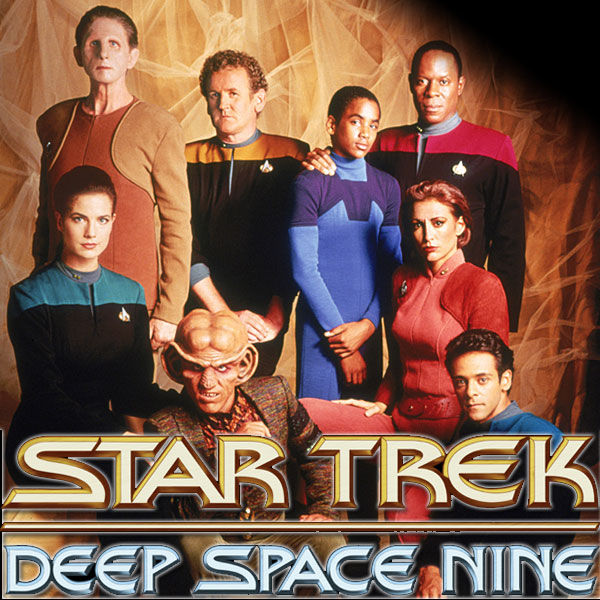 Guest Blogger
BGN works to feature strong, unique content from writers who…
In this seventh installment, we are settling into life on Deep Space Nine. However, we are quickly reminded that this series is set within a larger Star Trek universe. It coexists in the same timeline as Star Trek: The Next Generation. This is exemplified in the presence of Vash, an archeologist and profiteer, and Q, an omnipotent and godlike being. It is Chief Miles O'Brien that connects the dots for viewers that may not be familiar these TNG characters.
During the episode, Vash is interested in selling some Gamma Quadrant artifacts and ending her relationship/travels with Q. She is in a unique position as she is one of the first known explorer of the Gamma Quadrant. She spent significant time there because of her travels with Q. It's never explicitly stated but we can surmise that they had a semi-romantic relationship. At the same time, mysterious power drains threaten the station. It is easy to point the blame at Q as the mastermind behind the drains, even Captain Sisko jumps to the conclusion. As life support systems are being compromised, it is discovered that a seemingly benign artifact is instead a sentient being from the Gamma Quadrant.
Now, let's talk about Q. He represents the brazen arrogance that is toxic white male privilege. The way he talks to and treats people drips with condescension and disdain. People exist to entertain him and keep him company as long as he requires it. Vash bears the brunt of this toxic white male privilege as he goes to such lengths as inflicting her momentarily with a debilitating disease to persuade her to stay with him. It may be downplayed a bit but this is a toxic, abusive relationship with an all-powerful being. Think about it – he entices her with the promises of visiting wonderful, exotic worlds. But, woe to her if she decides to leave him! How is that not abusive? To her credit, Vash insists, demands, and ignores Q's antics to the best of her ability. To that I say, you go girl! Stay away from your abuser.
If we add the race dynamic, I cannot help but draw parallels with Sisko's encounter with Q versus Picard's in The Next Generation. Picard is ever the statesman. He tries through negotiations, communication, and understanding to get Q to be better than he is. If Q represents toxic white male privilege, Picard represents the more paternalistic, benevolent form. It does not mean that Q does not aggravate him. Picard takes a more diplomatic approach whenever possible. Sisko, as a black man, is having none of it. None of it. His irritation with Q is immediate. When the opportunity presents itself, when Q manipulates reality on the promenade, Sisko seizes the moment and socks Q right in the jaw. That right jab will get 'em every time. The first words Q utters is "Picard never hit me." Right there, the line is drawn in the sand: Sisko is not Picard. He ain't even trying to be. Whereas Picard as the benevolent white male that he is tries to find common ground with Q, Sisko, as that punch indicated, is not the one. He punched Q as if to say:
I couldn't help but be satisfied. That moment sealed for me why I've always liked and admired Captain Benjamin Sisko. He is not a man to be trifled with or manipulated. He is most sincerely not Jean-Luc Picard. That moment, out of any thus far, sealed for me that Sisko is a different kind of captain. He is the type of captain you don't want to push around because he will push back.
Written by Ashley Stevens
Ashley D. Stevens is an archivist, scifi/fantasy writer, Star Trek Yellow shirt. Follow on Twitter @k_bubbs or visit her blog at ashleydstevens.com.
Guest Blogger
BGN works to feature strong, unique content from writers who speak to our niche. If you are interested in having your work highlighted contact jamie@blackgirlnerds.com to be featured as a guest blogger on the site.