Guest Blogger
BGN works to feature strong, unique content from writers who…
By Ashley Turner
For this edition of Throwback Thursday, I'd like to get a little loose with the concept of what we've all have come to understand as the Throwback. That's because we are beginning to witness the emergence of an intriguing new pattern in television I like to call the "Racebend Throwback."
What is Racebending?
The "Racebend Throwback" an interesting trend where they take an old show and not only reboot it, but change the race of the cast. You can see this in the decision to take a few popular television shows from the 90's—like Charmed, Roswell, and Buffy the Vampire Slayer—and reimagine them with actors of color in the main roles. In many corners of the internet, this is already a popular thing among certain series' fans—and they call it "racebending."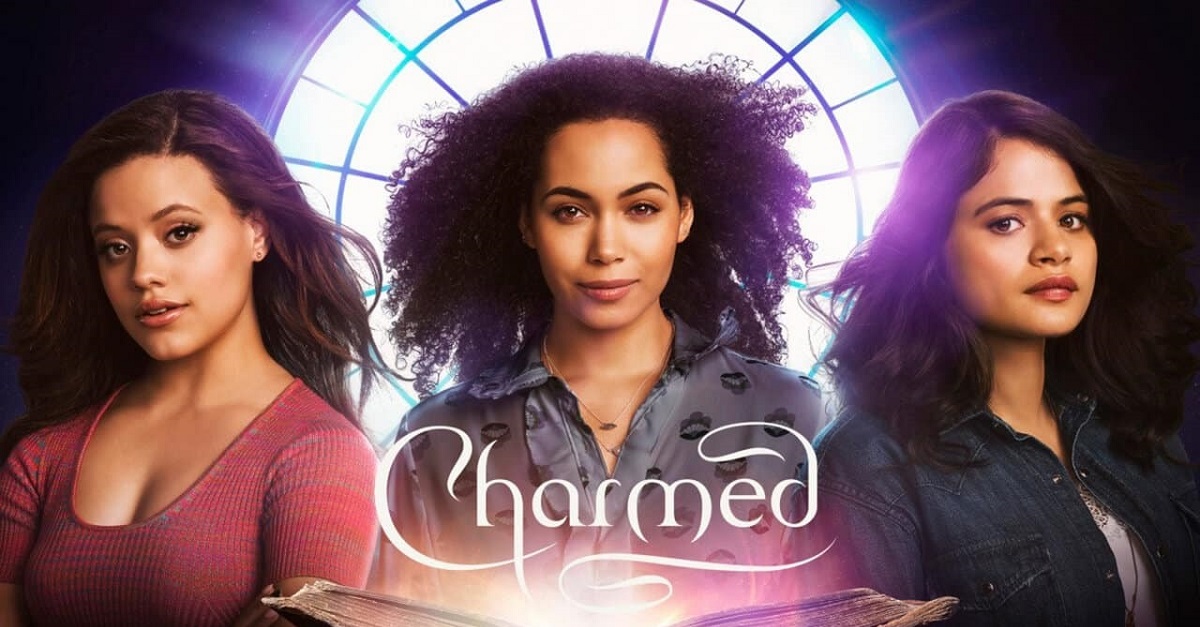 Racebending is a term that was coined by fans of the animated series Avatar and the Last Airbender. When the series was made into a live-action movie by M. Night Shyamalan, the Asian-influenced characters were cast by white actors and fans protested by forming an advocacy group and the accompanying website "Racebending." The word came to be by "borrowing the concept of manipulating elements (bending) from the Avatar universe." While in this case, racebending was used to describe roles that were being whitewashed, it's important to note that it can apply to cast actors of color in traditionally White roles.
A Black-ish Bewitched
That leads us back to the current spate of shows with brown and Black actors in the lead roles. The important thing to note is that all of the shows currently being remade with casts of color were primarily canceled in the last decade or so with one stark exception.
I grew up watching Bewitched. As a kid my eyes were glued to the TV during the nightly "Nick at Nite" lineup, sitting through the roster of shows until I grew tired or my mother yelled at me to go to bed. But Samantha and her twitchy nose were captivating, and I sat in anticipation of how husband Darren would get screwed over by those magic powers each and every week. Yes, Bewitched is a throwback, but no, it is not a Black throwback – at least, not yet.
According to Deadline, Black-ish creator Kenya Barris and writer/producer Yamara Taylor are helming a reboot of Bewitched where Samantha is a hard working Black single mom. She just happens to be a witch and marries Darren, a white mortal who happens to be a bit of a slacker. They struggle to navigate their differences as she discovers that even when a black girl is literally magic, she's still not as powerful as a white man in America.
This is such a bold decision on the part of the Barris and Taylor and I can't help but kind of love the concept. There is a part of me that wonders, "Why couldn't both Samantha and Darren both be Black?" However, I understand that the interracial relationship is an integral aspect of the statement that they are trying to make. I'll get to the reason why I think this remake has the potential to be successful but before doing so, I like to take a look another such project whose purpose was to take a modern twist on an old classic.
A Case of the Honeymooners
Hollywood has a history of taking TV shows and repurposing them into big noisy blockbusters for the masses. They also have a tendency of "diversifying" said movies by changing the race of one or two characters and calling it a day. The result has been, mixed, to say the least. Charlie's Angels, SWAT, The Equalizer, Wild Wild West…that's quite a collection of tokenisms right there. However, there is one movie missing from that list that I want to highlight, because of its similarities to the Bewitched remake in setup and execution.
The Honeymooners was originally a classic 1950s American sitcom starring Jackie Gleason. It was also a 2005 comedic film starring Cedric the Entertainer, Gabrielle Union, Mike Epps, and Regina Hall. The film was panned by critics for being uninspired and boring. There's some fear that Bewitched could turn out the same way, by eschewing to the concept of a formulaic family sitcom from 60's.
This is where The Honeymooners stumbled and fell. It was too safe. Cedric and the accompanying cast were little more than transplants in a bland film that didn't try to do anything different with the formula. There was nothing about it that would draw in new audiences and viewers of the original show.
So what does the Bewitched reboot need to do in order to avoid this fate? Regardless of any controversy, the interracial relationship is making a statement right off the bat. One of the few things that we know about the show is the importance that race will play in the plot and recurring themes. If the show isn't afraid to lean into these themes and explore their potential against the framework of the original, the creators could come away from something really and truly special.
Instead of allowing the outdated subplots of the original to drive the narrative, racial and social topics should further the existing story by building upon what was already there. The Honeymooners was dedicated to doing the former as opposed to the latter, and that's one reason why it failed. If Bewitched can stay true to its central themes and use the original series as inspiration, not instruction, the reboot could have the makings of a modern classic.
Guest Blogger
BGN works to feature strong, unique content from writers who speak to our niche. If you are interested in having your work highlighted contact jamie@blackgirlnerds.com to be featured as a guest blogger on the site.