Who doesn't love a good comedy? The trailer for Game Night is out and I laugh every time I see it. "Oh no! He died!"
The trailer kicks off with Brooks (Kyle Chandler) announcing a switch up to the normal game night in the form of a murder mystery party. There's a fake kidnapping, fake weapons, fake FBI agents, and fake criminals. How real is this murder mystery night? That is the question that Max (Jason Bateman) and Annie (Rachel McAdams) try to solve with their friends, played by Lamorne Morris, Kylie Bunbury, Billy Magnussen, and Sharon Horgan.
The rest of the trailer showcases the parties arrival at a large house and a mysterious meeting with Jesse Plemons' character. Needless to say: chaos ensues, and over the course of one long night they'll have to deal with an undead body and a bloody dog. Not only does this film look hilarious, but it puts a different spin on the Clue genre trope.
Game Night is directed by John Francis Daley & Jonathan Goldstein, marking their second film as co-directors, following the comedy Vacation. The film was written by Mark Perez (Accepted) and produced by John Davis (Joy), Jason Bateman, John Fox (The BlackList) and James Garavente (Bad).
Game Night hits theaters February 23, 2018.
Written by Catalina Combs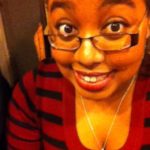 Catalina Combs is an aspiring film critic from California. She loves reading, writing, film, baking, music, drawing, traveling, Disney, and playing soccer. Her life usually revolves around all of these and her family. The oldest of six, Catalina tries to set a good example for her siblings. She graduated from Santa Clara University in 2010 with a BA in English Creative Writing and is pursuing an MA in Film. I also blog on WordPress and contribute to the Examiner.com.
Twitter: @tiggercraze | Facebook: Cat Combs | Instagram: @tiggercraze
Guest Blogger
BGN works to feature strong, unique content from writers who speak to our niche. If you are interested in having your work highlighted contact jamie@blackgirlnerds.com to be featured as a guest blogger on the site.