By Lynnette Nicholas
HBO's upcoming late-night series Random Acts of Flyness from artist Terence Nance (An Oversimplification of Her Beauty, Swimming In Your Skin Again), is nothing short of an invitation into a new paradigm of thought as it pertains to the continuum of Blackness. Terence Nance and his work defy description.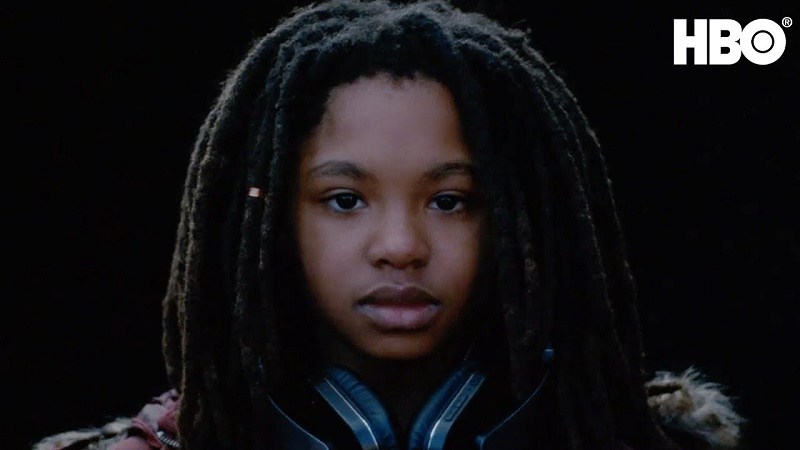 Nance, an artist, musician, and filmmaker who: co-writes, acts, composes music and directs in the series, describes Random Acts of Flyness as "a show about the beauty and ugliness of contemporary American life." The first season is comprised of six, thirty-minute vignettes that do not lend themselves towards convention, but rather the contrary. The concept, visual aesthetic and contextual narratives examine the social and cultural climate of America and perceptions of Blackness, all while defying cinematic norms in a manner that is conducive to shifting paradigms.
Random Acts of Flyness is deliberate and elusive all at once. A poem by Nikki Giovanni entitled 'Ego-Tripping' states "…I am so perfect, so divine, so ethereal, so surreal. I cannot be comprehended except by my permission…". This excerpt best describes this series as it appears to be an invitation to see things from another perspective, and is told from a perspective that seems committed to black culture. This perspective is not dominated by oppressive, Eurocentric and Westernized idioms. Random Acts of Flyness touches on themes such as ancestral trauma, police brutality, 'blackface', death and romance.
Nance, who's a Northeastern undergrad and NYU grad who earned a Guggenheim Fellowship in 2014, and his collaborative team have put together a project that is quite possibly something that mainstream television has not seen before. Random Acts of Flyness is not just a series. It's an experience. The unconventional approach to the aesthetic could possibly be a form of defiance against mainstream thought. An asset of the series is its multi-disciplinary approach to a visual presentation which combines: surrealist melodrama, humorous animation, and even musical performances to name a few. Nance, studied Visual Art in college and this is evident in his very unique use of animation within the series.
Random Acts of Flyness is unapologetically Black, and if Blackness is an ideology and reality that makes one uncomfortable, then prepare to be discomforted and elated all at once. This series embraces the margins and gives voice to the marginalized voices that are often muted. The narratives within the vignettes delve into topics such as black male bisexuality, sexual proclivities and the singularity amongst many other things.
Interconnected vignettes collide together beautifully drawing correlations through juxtapositions. In the first episode, police brutality and Negrophobia are addressed. Blackface, not to be misconstrued with "Blackface" is embraced. A segment "Everybody Dies" is orchestrated by a death reaper who foreshadows death to small children. A cure for "White thoughts" is introduced, and a talk show that discusses sexuality within the Black community are all woven together to not trust and define Black identity, but rather presents the narratives in a manner that denotes that as human beings, identity is not finite, but rather a continuum of many other colliding things.
The revolving ensemble features Nance, a revolving ensemble, as well as guest starring notables: Dominick Fishback (The Deuce), Whoopi Goldberg (The Color Purple), Gillian Jacobs (Love), Paul Sparks (Boardwalk Empire), Natalie Paul (The Deuce), Ntare Guma Mwine (The Chi) and Adepero Oduye (The Big Short, Pariah, 12 Years A Slave).
Many were introduced to Terence Nance's first feature film, An Oversimplification of Her Beauty, at the 2012 Sundance Film Festival's New Frontier section. His other work includes Swimming in Your Skin Again, (which premiered at the 2016 Sundance Film Festival) Univitellin, a reworking of Romeo and Juliet, They Charge For the Sun, and 18 Black Girls/Boys Who Have Arrived at the Singularity and Are Thus Spiritual Machines.
Random Acts of Flyness was created, written, directed and co-produced by Terence Nance. The other executive producers include Tamir Muhammad, Jamund Washington, Kishori Rajan, Kelley Robins Hicks, Chanelle Aponte Pearson, Ravi Nandan and John Hodges. MVMT, which Nance also co-founded is producing the series.
This new provocative and experimental late-night series premieres on 
Friday, August 3
rd
 at 
12 AM ET
/PT.
Lynnette Nicholas
Lynnette Nicholas is a NYC based writer, freelance journalist and voice actress. She writes about: women, black women, parenting, faith and pop culture. You can find her on Twitter posting inspirational content for women and young girls (@truelylynnette), or Instagramming (@lynnettenicholas).