Danielle Broadway
Danielle Broadway is an English Literature MA student at California…
While many associate Valentine's Day with romance, dates, and cheesy rom-coms, the pandemic has brought something possibly more important to the forefront: self-love.
During a time of trials and tribulations for many, self-love has become paramount. Whether you have a romance in your life or not, there's never a wrong time to give yourself a lil or a lot of extra tender love and care, expressed in numerous ways.
Sometimes the urge to do something special for yourself, loved ones, or both arise, but the ideas just don't come together. Fortunately, BGN has a Valentine's Day Gift Guide with dote-worthy beauty and clothing items that inspire self-love, paired with quotes from Black figures and their philosophies on love for themselves and others.
Love Ur Self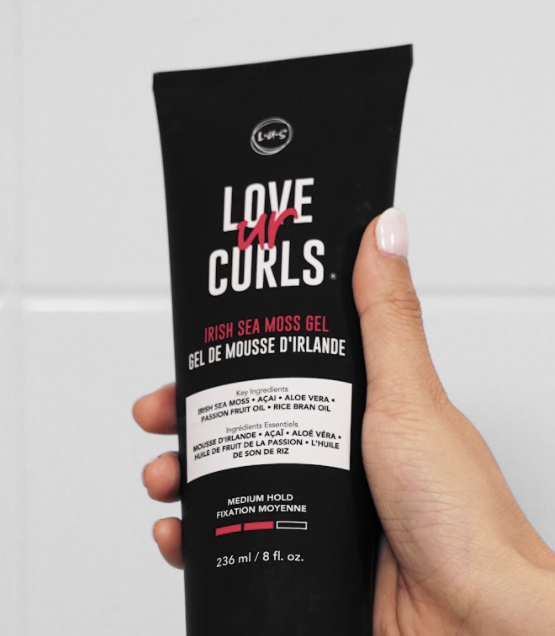 "To love well is the task in all meaningful relationships, not just romantic bonds." —Bell Hooks
It's time for curly-hair crews to love their curls. The LUS Brand encourages people to accept themselves. Founder Sahar Saidi found the right ingredients that could nourish both her hair and her heart with self-love, and she shares the results with others.
The Deep Condition and Repair cream is made with moringa oil, jojoba oil, vitamin E, aloe vera, shea butter, and more. The LUS Brand's new Irish Sea Moss Gel contains a blend of passion fruit, rice bran oil (which is a natural silicone replacement), and Irish sea moss (a nutrient-dense red seaweed that locks in moisture). The Deep Condition and Repair is $25 and the Irish Sea Moss is $22 on the LUS website.
Josh Rosebrook Cacao Mask
Whether you're celebrating the day of love alone or with others, there's nothing like pampering yourself with chocolate. Yes, of course, edible chocolates are scrumptious. However, the Josh Rosebrook Cacao mask will make any chocolate lover's dreams come true, plus make amazing skin. The mask is purifying clay with plant oil and antioxidants that help with collagen production.
All ingredients are organic, kosher, Fair Trade Certified, and vegan. The cacao provides a rich texture and chocolatey fragrance that mattifies ideally for oily to combination skin.
"Love takes off the masks we fear we cannot live without and know we cannot live within." —James Baldwin
True Moringa Truth Pink Yarrow Cocoa Lip Whip
Things are about to get pretty luxurious with this blend of moringa and cocoa butter in the True Moringa Lip Whip, which is packed with amino acids. The pink tint is suitable for any occasion. True Moringa works with a network of 3,000 farms in Ghana, promotes nutrition programs, and is Fair Trade Certified, organic, vegan, and made with love. Find it at the beauty marketplace Beautyologie for $16.
WLDKAT Mushroom moss gel cream
Here's one for those looking for a clean, vegan, sustainable brand that's made for oily skin. WLDKAT believes in the power of "leaving people, places, and all things better than the way we found it," and that includes their Mushroom Moss gel-cream and the environment. The gel-cream includes PH balancing mushroom extract and hyaluronic acid that's fast-absorbing. The finish is light, matte, and hydrating with a supple glow. The packaging is made out of recycled materials in the U.S. The gel-cream is $20 on WLDKAT.

"I am grateful to have been loved, and to be loved now and to be able to love. Because life liberates." —Maya Angelou
In Common
We're pretty sure that most of us can find common ground when it comes to loving cute, comfy, and environmentally conscious clothing. This brand is passionate about being surrounded by progress, positivity, and working toward the common good. It asserts that sustainable clothing should be affordable. From underwear to T-shirts, leggings to bras, and more, In Common makes the world brighter. This pick is for those working from home or looking for casual clothing to chill in. They offer diverse sizing for women, men, and anyone looking for a cozy, soft feel. Their Zero Bra is all about having no bad vibes because it's wire-free, non-toxic, made with modal (softer than cotton), and 10% recycled spandex. The Zero Bra costs $45.
Celestial Silk
Many dream about feeling like a goddess, but few get the chance — until now. Celestial Silk is like a love letter for both hair and sleep, plus their patterns are stunning. While they have lots of goodies, their pillowcases steal the show. Available in 20 colors and standard, queen, and kings sizes, they're made with 100% mulberry silk. The brand offers two styles: zippered and enveloped, which both have side enclosures to secure the pillow. The mulberry silk is thicker than its economical counterparts, which does an even better job protecting natural curls and sleep.
"We tend to think love is a feeling, but it is not. Love is an action; love is something we do for others." —Desmond Tutu
Hey Lady Shoes
If you're looking for shoes with beauty, heart, brains, and plenty of personality, look no further. Twin sisters Emily and Jessica Leung, known as the Love Twintuitives, created a line of vintage chic modern comfort shoes called Hey Lady Shoes. Each pair is made with love, magic, luck, and manifestation from rose quartz. There's one pair called the Zou Zou Bisou shoes that will capture hearts with its charm. These "City of Love kiss-inspired polka dot heart mesh patent leather t-strap pin-up heels" are lovely for a date, a night out with friends, or just to admire on your feet. They're available in "Lipstick Red" and "Banging Black" for $248.
Little Gems
Feast your eyes on these adorable protective beanies for hair. Little Gems is a winter protection accessories brand that specializes in XO Satin-Lined Beanies. Their vibrant colors are great for kids and adults looking to protect their curls from frizz and help lock in moisture. They "strongly encourage More Love and embrace the beauty of individuality by inviting all the little to choose and wear as they please." Founded by mother-daughter duo Grace Spann (celebrity stylist) and Olivia Spann, Little Gems beanies are made with multi-colored crystals and lined with satin. Each beanie is sold and priced at $30.00 in pink and yellow.
"Love can hurt, but it shouldn't stop you from pursuing it. When you love someone, you shouldn't regret. The feeling is worth all of the pain you may endure from it." —Langston Hughes
700 Rivers Relaxing Rose Bath Bomb
Self-love is expressed in many ways, including a soothing soak in the bath with luxurious bath bombs. The 700 Rivers Relaxing Rose Bath Bomb offers a refreshing rose scent that soothes muscle aches and promotes skin moisture. Each bath bomb is handcrafted with rose petals, Epsom salts, organic beet powder, and more, by Bangladeshi artisans who have escaped human trafficking and now advocate for living wages and safe work environments. All proceeds for these organic, vegan, and Fair Trade Certified bath bombs help fund schools in Bangladesh. The rose bath bombs are available at Beautyologie for $8 each.
Let us know what you think of our Valentine's Day self-love gift guide in the comments on social media.
Danielle Broadway
Danielle Broadway is an English Literature MA student at California State University, Long Beach. She has been published in Black Girl Nerds, LA Weekly and Medium, is a writer for CSULB's the Daily49er, is a managing editor for Watermark, her school's academic literary journal and is an assistant editor at Angels Flight • literary west. She's an activist and educator that is inspired by her family to make social change both in the classroom and beyond.