Whether it's the bone chilling winter weather or the utter temptation for a hot beverage within the cozy confines of our own homes, there's just something magical about enjoying some holiday season self-care at home.
Thinking of creative gifts can be frustrating, especially with so many loved ones in our lives that made the goody list. Fortunately, BGN has a guide offering an assortment of holiday gift ideas that deliver lucious and relaxing self-care for all. After all, with busy schedules and so many present ideas to choose from, it's nice to skip the fuss and focus on TLC for everyone in our lives.
This guide is ready to make a special delivery of festive cheer by introducing beauty and tech wellness products that will make the season brighter.
Pantuss Warming Aromatherapy Slippers, also available on Amazon
While microwave dinners can be a tad bland, this is one microwavable item that doesn't disappoint. When the weather is frightful, these warm slippers come in delightfully colorful handmade selections that have heatable insoles filled with flax seeds and lavender. You just pop the insoles in the microwave and you're on your way to instant luxury living. Plus, Pantuss is dedicated to creating sustainable products from Argentina and is Latino-owned. Prices for slipper pairs range from around $35–$80.
2250, AI Powered Skincare
The days of randomly selecting a product from the drugstore and saying a little prayer may be over once you try 2250. This AI-powered, sustainable skincare line gathers data from each person's unique skin via photo and questionnaire and develops a specialized formula just for them. Each personalized product is made to order with quality morning routine staples, including a cleanser, serum, and moisturizer. Ingredients include provitamin B5, fullerene, snow mushroom, and many more eco-friendly products that are safely sourced and 100% refillable and recyclable. Prices vary depending on skin needs.
There's nothing like cozy smells to get us into the holiday spirit, and Lavanila has comfy scents on lockdown with its handcrafted vanilla perfume and variety of candles. The vanilla perfume is formulated with organic sugar-cane alcohol, madagascar vanilla, goji berries, and more.The pure vanilla blend is perfect for a night out or a night in and pairs nicely with the brand's vanilla candles. With selections like vanilla lavender, vanilla grapefruit, and more, there's really no going wrong with these handcrafted 100% soy candles. The Lavanila vanilla perfume costs around $72 and candles run for about $18–$30. 
This one is for all of the gamers in the room. It's time to level up with Game Beauty's video game-inspired makeup palettes. Whether you're a fan of cyberpunk, adventure, or another game genre, this makeup offers a colorful escape into another world. Our personal favorites are the Cyberpunk eyeshadow palette ($42) that's filled with vivid colors embodying post-apocalyptic 3022 Neon City vibes with shades like "Neuromancy," "Cyborg" and more. We also adore the Adventure eyeshadow palette ($45). If the product design isn't enough to blow your mind, the shades will definitely do the trick. With pigments like "Heal," "Level Up," "Boss" and others, there's instant nostalgia for gamers of all kinds.
While any and all Nakery products are fabulous, the brand currently has a limited edition holiday spirits duo that sets the seasonal tone all winter long. The duo includes a two-in-one restorative body and hand wash along with a toning body butter that all come in three festive fragrances. Snowflake Kisses include a sweet vanilla and peppermint scent with rich notes of fresh balsam and more; Jingle Party has a fruit scent with orange, pomegranate, and some notes of pineapple, etc.; and finally, Savor the Memories features lemon, mandarin, tea leaves, and notes of vanilla, sweet apricot, and others. The 3-piece holiday spirits body and hand wash set is on holiday sale for $18 and usually goes for about $28.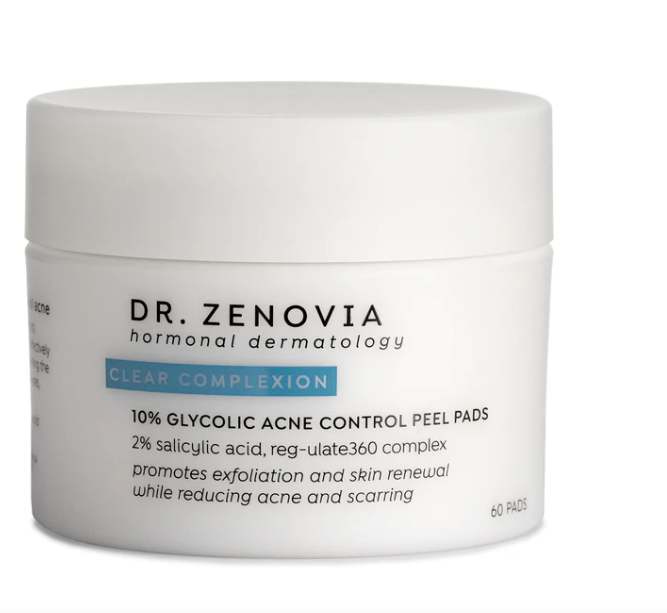 While the holidays provide people with many reasons to celebrate, hormonal acne isn't one of them. Problem skin is never on anyone's gift list; fortunately Dr. Venovio has a powerhouse of goodies to keep acne at bay and skin happy all day. Its 10% Glycolic Acne Control Peel Pads ($42) and Scar Gel Treatment ($38) are standout products that use medical-grade, silicone-based ingredients that target acne and acne scars.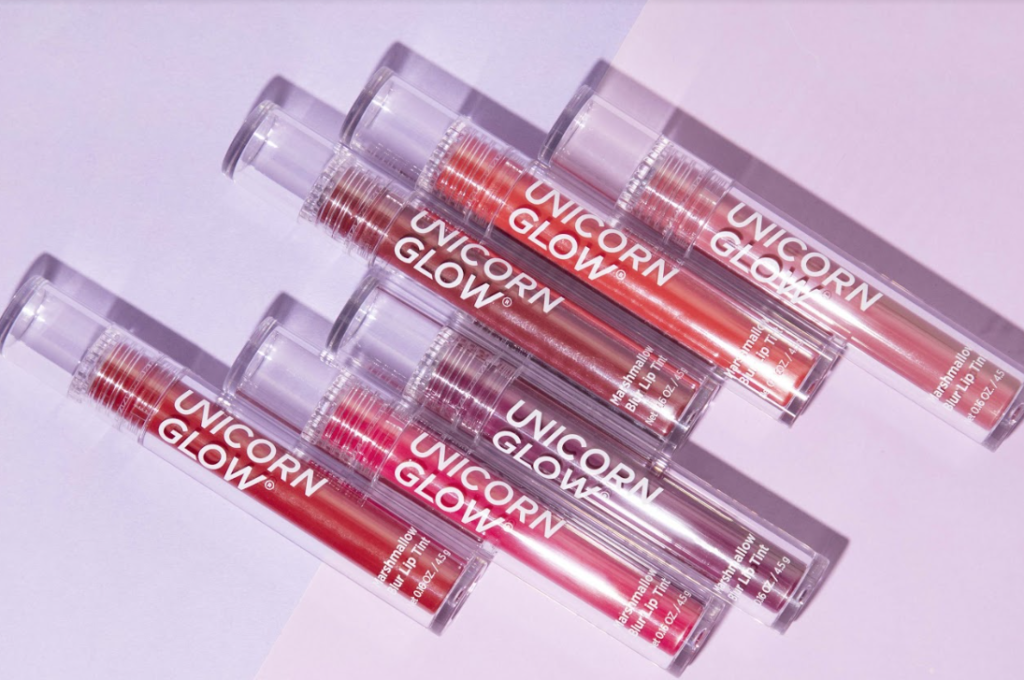 Is it really the holiday season without working the classic red lip look? Hardly. Unicorn Glow has us covered all season long with its Marshmallow Blur Lip Tint ($12) that comes in a variety of gorgeous reds, including "Twilight," "Pit A Pat," "Chocolate Box" and more. The satin-matte finish is a must. Unicorn Glow also has other lavish (and super affordable!) products, like the Glam & Shimmer Body Oil ($12), the Sleek Serum Foundation ($12) and more beauty products perfect for stocking stuffing.
No self-care pamper present is truly complete without the homey touch of a candle to enjoy. Nanor offers truly elegant selections that are made from soy wax with 50+ hours of pleasant scents. One of the brand's top-sellers, OPULENT, is crafted with a blend of citrus, lavender, geranium, lavender, cedarwood, and vetiver, with bold and rich tones. Its other candle selections include EFFERVESCENT, Cassia, and several more snuggly smells. Candles cost around $60.
This Black woman-owned brand is all about empowering home decor, stationary, and other products that celebrate Black joy. It's 3-piece Loc'd In Lux Pillowcase, Eye Mask, and Throw Blanket Lounge Set shines bright with Black woman artwork that both represents the culture and promotes natural hair health.
We have a suspicion that this will also make everyone's hair look pretty darn good as the holiday party invites roll in. Sometimes people overlook the importance of keeping a quality silk pillowcase around until their hair is a tangled nightmare. Mulberry Park Silks offers 100% pure 19 momme silk pillowcases that not only make for some peaceful beauty sleep but also help hair and skin maintain hydration. Pillowcases are currently on sale and start at about $30 each in a variety of colors and patterns.
Here are more seasonal candles for those who may not have that fresh Christmas tree smell or have the perfect hot cocoa notes to enjoy. Broken Top Brands invites candle lovers to take in the entire holiday spirit with its 100% U.S. grown soybean wax with cotton core wicks. The Christmas Tree Soy Candle ($26) delivers that fresh, earthy pine tree fragrance that will make you swear that the real thing is in the building. The Peppermint Cocoa Soy Candle is basically a sweet chocolatey heavenly dream, especially for those who can't get enough of sweets. Regardless of whether earthy or sugary vibes are calling your name, Broken Top Brands has a range of candles, body lotions, linen sprays, and more to make the season brighter.
Smart watches are all the rage! This holiday season, get the special person in your life the first watch built inside and out by Google. And as you're setting up your New Year's resolution to lose some of those added holiday pounds, you can integrate the tech from Google Pixel with Fitbit. It's also designed to be tappable, voice-enabled and glanceable so you can be more present and home, work or on-the-go.
13. Fitbit Versa 3
Speaking of fitness, if you don't have a Fitbit in your life, you need to make that a priority ASAP! You can stay on top of your fitness goals with this device that has built-in GPS and you can take phone calls directly from your watch! This comes in handy while taking those long walks or hikes on the trail.
Hope some of these gifts and stocking stuffers are helpful for that last-minute list! Happy Holidays!