It's the time of year for holiday films, whether you enjoy or despise them. With countless movies based on Christmas, you have a variety of both classic and fresh holiday fare to select from. We've compiled a list here of the greatest 11 holiday films of 2023!
Christmas in Harmony
Hallmark prefers a white Christmas, so it's nice to see Black people in powerful positions in 2023. The preview for Christmas in Harmony gives us a sweet look at Ashleigh Murray and Luke James's reunion on the way to an audition for the holiday choir. Murray's ex-boyfriend leads the chorus, but she has no idea. Christmas in Harmony is full of cheer and fantastic musical performances, thanks to the talents of Loretta Devine and Michelle Williams in the supporting cast.
The Polar Express
As computer animation has progressed, the visual design of this film has become old, but at the time of its debut, the fact that Tom Hanks did the motion capture for his performance as the train conductor was a significant deal. The film is nevertheless enjoyable all on its own; it chronicles a little boy's Christmas Eve train ride to the North Pole.
Single All the Way
Single All the Way, one of the year's most talked-about holiday films, features the typical tropes and misinterpretations of its genre but with LGBTQ+ protagonists instead of straight ones. After years of criticism from his relatives, Michael Urie finally agrees to have his closest friend, Philemon Chambers, act as his boyfriend for the holiday season. Kathy Najimy, Urie's mom, has plans to introduce her son to a personal trainer. Jennifer Coolidge and Barry Bostwick have joined the cast, and Coolidge is expected to steal the show.
A Christmas Story
You could just stream it anytime you want instead of waiting for TBS's 24-hour Christmas marathon on Netflix. It's a Christmas story about a small kid who wants a BB pistol for Christmas and is one of the most iconic films ever. A leg lamp, do you have one? You probably know somebody who does if you don't.
How the Grinch Stole Christmas
Jim Carrey takes on the role of the infamous Grinch from Dr. Seuss's books, who emerges from his cave one Christmas to bring misery to the citizens of Whoville. Here, Carrey is hamming it up under a thick layer of green fur at his Carrey best.
Boyfriends of Christmas Past
What kind of Hallmark Christmas movie doesn't feature a marketing professional too focused on work to notice that he or she has fallen in love? Cathy Haena Kim gives up on love far too quickly and fails to see that her best friend, Raymond Ablack, is the ideal partner for her. She is up late working on a project when her ex-boyfriend unexpectedly turns up to assist her in waking up. Will Kim's character admit her reluctance to settle down before it's too late? Ideally, this will be achieved while striking a satisfactory work-life balance.
The Family Stone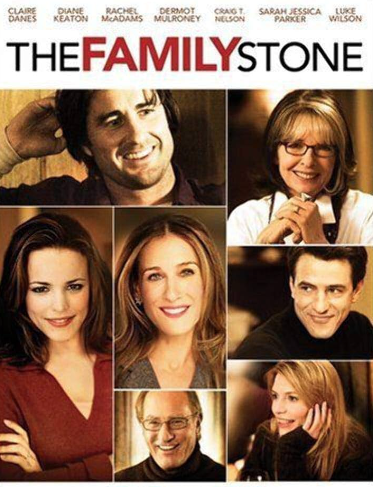 In the film The Family Stone, Sarah Jessica Parker plays a New York City businesswoman who, for Christmas, visits the family of her boyfriend. After that, everyone gets along great, and there are zero disagreements. His mother (Diane Keaton), sister (Rachel McAdams), and brother (Luke Wilson) are all quite critical of him, prompting SJP to call on Claire Danes's character to play the role of her support. I won't spoil the rest of the movie but just know that it has some strange family dynamics and takes place around the holidays.
The Princess Switch 3: Romancing the Star
The Princess Switch was so popular in 2018 that it got two sequels in 2020 and 2021. Queen Margaret and her double, Princess Stacy, are on the trail to discover who stole a priceless relic from the Vatican vault in The Princess Switch 3: Romancing the Star, starring Vanessa Hudgens. Their strategy requires yet another change. If you're thinking this is a catastrophe, you're right.
Un Navidad No Tan Padre (Grumpy Christmas)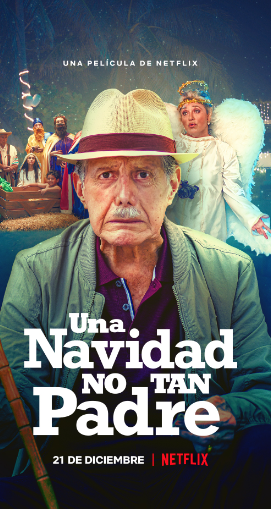 The Mexican comedy Un Padre No Tan Padre (2016) has a follow-up in the form of Un Navidad No Tan Padre (Grumpy Christmas). In this story, Héctor Bonilla plays a grandfather who agrees to spend Christmas on the beach with his daughter-in-law and grandchildren. But his daughter-in-law's demanding aunt (played by Angélica Mara) won't let them celebrate Christmas as a family. Bonilla wants Christmas his way and starts a family battle, but there's more to Maria's character than meets the eye.
Christmas at Castle Hart
Lacey Chabert is an essential part of any holiday film lineup. There have been 27 Hallmark movies in which the star of Party of Five and Mean Girls has starred since 2010. Her most recent film, Christmas at Castle Hart, places her in Ireland as a woman exploring her Irish heritage. The Earl of Glaslough misjudges her and employs her to throw a lavish Christmas celebration at his castle. Will she be cornered into admitting the truth before things get out of hand? Certainly not before she discovers love.
Guest Blogger
BGN works to feature strong, unique content from writers who speak to our niche. If you are interested in having your work highlighted contact jamie@blackgirlnerds.com to be featured as a guest blogger on the site.