Jamie Broadnax
Jamie Broadnax is the creator of the online publication and…
The fictional narrative of Dune written by Frank Herbert is considered one of the greatest science fiction stories of all time. Imagine Game of Thrones but instead of territorial lands on the isle of the northern hemisphere, it is an interstellar society filled with noble houses that control planetary fiefs.
Warner Bros is bringing this popular book to the big screen along with an all-star cast helmed by director Denis Villeneuve (Blade Runner 2049, Arrival). Villeneuve is familiar with the story of Dune, having read the books when he was around 14 years old. In an exclusive closed press conference led by late-night host Stephen Colbert, Villeneuve discussed the making of the film and the idea behind it. He describes Dune as an epic adventure story carrying various roots, themes, and elements. According to Villeneuve, "The movie is a call for action for the youth."
For the book purists out there who have concerns about the film being able to fully adapt and capture Herbert's vision, Villeneuve knew he had to be faithful to the book by splitting up the story into two feature films. "The movie itself has its own arc and journey," says Villeneuve.
An homage to the human condition, Dune is framed as a coming-of-age story centered around its protagonist Paul Atreides (Timothée Chalamet). Villeneuve described Chalamet as one of the greatest actors of the rising generation.
Chalamet only learned about the story of Dune through Villeneuve's attachment to the film adaptation. That was enough to pique his interest. In further discussion about the logistics of filming, according to Chalemet, only two of his scenes were done on a green screen and everything else was practical effects.
They shot the film in the heat in places like Jordan, Austria, and others. Rebecca Ferguson (Lady Jessica) describes the terrain of shooting as intense. "It was quite an intense shoot that taught me so much about myself," she says. "Mother Nature just engulfs you and says you mean nothing."
Oscar Isaac plays Chalamet's father, Duke Leto Atreides. Isaac describes his character as a noble man who represents the Atreides house. He is under pressure to move to a new planet, and a clash of culture and humanity begins to ensue as we see both his story and character develop.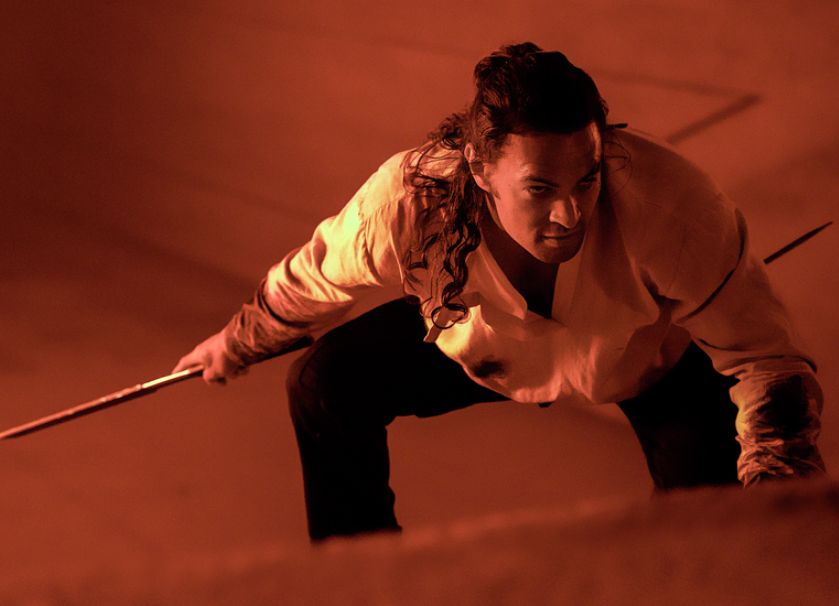 There are several cast members you're familiar with, like Jason Momoa (Duncan Idaho), an incredible warrior the actor describes explicitly as "the greatest fighter in the f'ing world." There's also Josh Brolin as Gurney Halleck, Javier Bardem as Stilgar, Zendaya as Chani, and newcomer Sharon Duncan-Brewster as playing a gender-swapped Liet-Kynes.
Liet-Kynes character was a man in the book series. Duncan-Brewster says, "It was all about concentrating on the essence of this role. I don't think it matters he's a man; it's what he stands for." She also believes that this film can inspire change.
Chalamet and Zendaya (Chani) spent a significant amount of time together on set. Chani and Paul Atreides share something special. "She sees something in him that is an indicator of what is to come," says Zendaya.
For kicks and giggles, many Game of Thrones fans or ASOIAF (A Song of Ice and Fire) book purists may choose to draw some parallels between the two universes here. A fan asked a question to Jason Momoa during the press conference about Duncan Idaho and if he could take on Khal Drogo one-on-one. According to Jason, "Duncan Idaho would win in a fight over Khal Drogo." Those words right there is enough for me to see what Duncan Idaho is all about.
Prepare to see it all from multi-layered interactions of politics, religion, ecology, technology, and, of course, human emotion.
For Villeneuve, he's made it clear that Dune is "a homage to the human condition." While sci-fi/fantasy elements are the backdrop, Dune is a human story about human beings and what they choose to do both for and to each other on their journey.
Jamie Broadnax
Jamie Broadnax is the creator of the online publication and multimedia space for Black women called Black Girl Nerds. Jamie has appeared on MSNBC's The Melissa Harris-Perry Show and The Grio's Top 100. Her Twitter personality has been recognized by Shonda Rhimes as one of her favorites to follow. She is a member of the Critics Choice Association and executive producer of the Black Girl Nerds Podcast.