Let's be honest and recognize that traveling is a two-sided coin. There is one side full of adventure, new experiences, exotic foods, and memories that will last a lifetime. The other side consists of overpriced tickets, travel scams, overstuffed suitcases, and sometimes a bit of stress.
If you want to travel more, save money, and stay safe in the process, continue reading to learn travel hacks from veteran travelers who have been through it all.
Hacks to save money on flights
Flights can often be one of the biggest expenses while traveling. Here is how to save money on flights.
Use Incognito Mode and a VPN. Ariel Sheen, a travel journalist, emailed BGN and shared his experience with finding cheaper flights. He shared an experience when his friends who lived in the U.S. were looking for flights to visit him in Colombia. "We learned their browsing for flights in incognito mode was insufficient for them to get the same prices I saw in Colombia. When they combined incognito mode and VPNs to spoof their IP address to make it appear that they were looking at flights in the country, the prices dropped significantly."
Choose flights based on price, not destination. If you use Skyscanner for flights, it has a nifty feature called "go anywhere." that will show you the cheapest places to travel to. And usually, where there is a low-cost flight there is a lower cost of living, which can save you money while traveling within the country.
Track flights with price alerts. Janelle "Jash" Cooper emailed BGN and shared the benefits of watching flights with Google Flights. " [It's] is a great way to find different flights, and you can set up notifications for specific flights. This is a great way to see the fluctuation in prices and see what days would be best to travel." There are also similar features on kayak.com and other travel sites.
Travel hacks for packing light
Packing is one of my least favorite parts of traveling. I always seem to pack too much or too less. Trying to fit a week's worth of clothes in one small suitcase feels like an Olympic sport. However, a tried and true technique that has helped me is rolling my clothes. I often layer outfits on top of one another, roll them up, and then put them neatly in my suitcase or backpack to save space.
Dirty laundry. Another packing hack was suggested by Valerie, owner, and luxury travel advisor for Cultured Travel LLC. She emailed BGN to remind travelers to pack an extra bag for dirty laundry. She mentions, "You can pick up a cheap mesh laundry bag for a convenient place to store all your used clothes while you're on vacation. I also recommend throwing a few dryer sheets into their luggage. This will help keep your clothes smelling fresh like they just came out of the wash."
Cord Organizer. Another great piece of advice from Valerie is to get a travel cord organizer. This will save you time and prevent frustration from trying to untangle cords every time you need to charge a device.
Create a packing list. Andrew Sean Ryan, a humanitarian who lived throughout Europe and North America, emailed BGN with the following suggestions. "Create a standardized list for travel and save it in your notes app. To ensure I never forget anything important when I pack, I just go to the checklist on my phone and mark off everything I need to bring."
Hacks to save money while traveling
The simplest way of saving money while traveling is to create a budget and have an idea of what you want to spend your money on. With an idea of where your money will go, it'll be easier to follow these money-saving tips.
Load up on snacks before you go: If you grew up in the 90s like me, you probably remember the times when you would go to the movie theater with a bag full of snacks to avoid paying the outrageous movie theater prices. This same trick can be applied to travel. Instead of loading up on chips and Twizzlers try packing snacks with more sustenance. Things such as cereal bars, sandwiches, whole grain crackers, dried fruits, and other healthy snacks. These snacks can also double a quick morning breakfast if you have early excursions planned. I also often travel with an empty water bottle as many airports now have water fountains and stations to fill up your water bottle.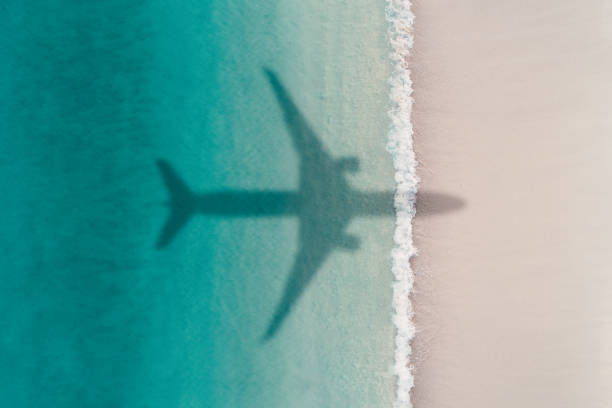 Travel Hacks to get a local experience
The tourist experience can be nice, but sometimes you want something not so pre-fabricated. Here is some advice from digital nomads on getting a more authentic experience.
Use different modes of transportation. When traveling within a country, most tour companies will take you to the typical tourist sites. If you want a deeper experience and are a bit more daring, you can try renting a car or a motorbike to travel to lesser-known places.
James, the founder of thetraveldeck.com and an expert on Asian travel, wrote to BGN and suggested getting an international driving permit. He explains: "An IDP is the only way any insurance will have your back in the case of any unfortunate events."
If you're not too enthusiastic about driving in a foreign country you can still get around in a more cost-friendly way by using local transportation, walking, or riding a bike. On one of my first solo trips to Mexico, I spoke to some of the waiters at the restaurant where I was having breakfast who told me that I could take a local bus for less than $1 to a more secluded beach just outside of the main city.
Talk with locals. Whether you are staying at a hotel or an Air BnB, talk to people that live in the country you are visiting. Share with them what type of experiences you are looking for, ask where the best street food is, or where to find arsenal shops.
Safety hacks and tips
Safety is a number one priority, especially for solo travelers. Remember these tips for planning your next solo trip.
Hide Money and Back Up Copies. Shawn Anderson, a cross-country walker, emailed BGN suggesting not only hiding backup copies of important documents such as your passport or hotel reservations but also hiding money. If you're staying in a secure location it's a good idea to hide some emergency money in your suitcase or hotel safe. While you're out and about, you can hide money on yourself by tucking a few dollars into a secret pocket, within a bra or sock, to avoid being a victim of petty theft.
Be wary of strangers. Jermaine, a traveling photographer, also emailed BGN and suggested: "Keep your phone, wallet, and backpack in front of you. Don't let random people hug you on the street and keep your hands on your purse or pockets when in public places."
Getting ready for your next adventure can be easier than you think with these simple hacks.
Kiersten Brown
Kiersten is a freelance writer and coach. As a writer, she has written for Travel Noire, Passion Passport, BAUCE mag, and various travel and lifestyle blogs. As a writer, her goal is to write content that inspires others to take action. As a coach, her goal is to empower women to be their most authentic selves. In her free time, you can find her dancing to any song any where.