Despite the ongoing boycott by various activist groups, Hogwarts Legacy, the controversial Harry Potter game, continues to rack up sales numbers as the best-selling game of 2023—at least so far. It's a real contender for the Game of the Year award, and the fandom is absolutely in love with the game. Nearly all Harry Potter-loving Twitch and YouTube streamers are screaming Avada Kedavra at every troll, goblin, and Aragog (giant spider) the game throws at them.
But despite the game's overwhelming success, there's one thing that still bugs many players — the game lacks Quidditch.
Even though the game has a massive world that offers more than 60 hours of exploration, Quidditch, a popular sport among wizards and witches, is omitted, and the entire game is the weaker for it. For reasons that are made explicitly clear in the game, the Quidditch field is closed for repairs. The game dev's have even given players their various Nimbuses (brooms) as means of transportation, along with the freedom to use them practically whenever and wherever they want to. Yet, the enamored players of this wand-wielding RPG can't actually compete in a Quidditch match as part of a league or a school club.
This begs the question of why there are towering Quidditch stands situated outside the main castle grounds, in which you can admittedly ride your broomstick and recreate scenes straight from the wizarding sport, sans Golden Snitch. Why are there also broom upgrades scattered throughout the game, and why do we keep hearing all the NPC's chatter regarding this overly popular sport, but there's no possibility of playing or enjoying the said sport whatsoever? Why would developers go through all the trouble of rendering and implementing the Quidditch field? Unless it going to be a part of an upcoming DLC?
Well, we have some good and some not-so-good news regarding Quidditch in a Harry Potter game, and let's start with the less-exciting and outright disheartening facts. There's very little chance that Quidditch will ever make it into Hogwarts Legacy. So far, the in-game lore has provided us with the reason why the sport is omitted from the game. Namely, the Quidditch season was canceled due to an injury that happened during last season's finale. Of course, this doesn't sit well with the student body within the game, nor the game's audience.
Admittedly, the in-narrative explanation feels like a last-minute add-in to the game, just to keep players from double boycotting Warner Bros. and the forever Quidditch hopefuls from being let down. Perhaps developers planned to include the sport but decided on a last-minute omission due to possible technical issues. The game was delayed before its launch, so time constraints could've been a major factor in omitting Quidditch.
This prompted players to further speculate that Quidditch might yet make its way into Hogwarts Legacy in some upcoming DLC for the game. And why not; nearly all AAA gaming releases are now complemented with additional downloadable content, which adds more to the base game, except for the fact that Avalanche Studio, the game's developer, announced that it has no plans for making any downloadable content for the Hogwarts Legacy in the foreseeable future. And this is perhaps the most disheartening news for the game's fandom — Quidditch isn't coming to Hogwarts Legacy.
With that said, Avalanche Studio didn't entirely negate the possibility of such content being developed and released in the future. However, they had their share of difficulties during the development cycle, especially considering that the game was boycotted by trans-rights activists over J.K. Rowling's questionable views. So, it's quite understandable why they would distance themselves from the idea of producing a DLC, at least for the time being. Truly saddening news, but where one door closes, another door opens.
Luckily for the fandom, Warner Bros. is a reactionary company. Following the massive success of Hogwarts Legacy — it would seem that all the boycotting was for naught — Warner Bros. announced a new, Quidditch-centered multiplayer video game titled Harry Potter: Quidditch Champions. Nothing much is known about the game at this point, except that it's being developed by a studio other than Avalanche Software and that it specifically addresses the lack of Quidditch in the most recent and most successful Harry Potter game.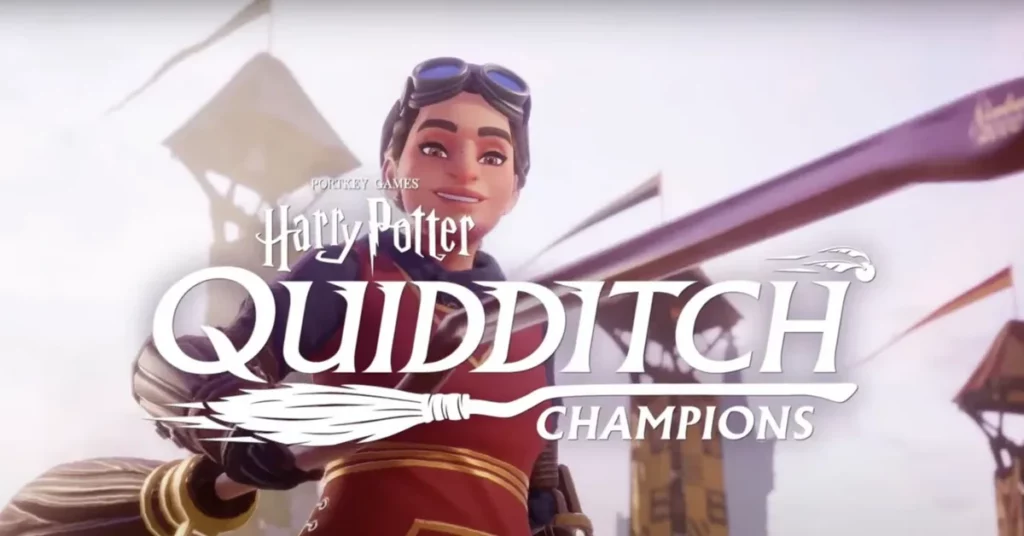 Furthermore, the upcoming Quidditch Champion will be a multiplayer game solely centered on the Quidditch experience. Both Warner Bros. and Unbroken Studios — the game's publisher and developer, respectively — have drawn some loose connections to Hogwarts Legacy, such as a character creation mode similar to the February-released game. This is great news for Harry Potter and Quidditch fans, but it begs the question of why Warner Bros. would omit Quidditch from its best-selling game only to make a separate game.
Well, the answer is pretty obvious — money. Why pay for one game when you can pay for two? Creating separate single-player and multiplayer experiences out of a seemingly single title isn't really an industry standard, but it's becoming less rare since gaming companies figured out that they could charge us twice for something that would release as a single game about a decade ago. Regardless, this is truly good news for those who want to play Quidditch, and there is a good and distinct possibility that the two games would be linked somehow, perhaps through the achievement system.
In the end, with the announcement of Quidditch Champions, all our hopes of playing Quidditch in Hogwarts Legacy have sunk. But that doesn't mean that the upcoming Quidditch game won't offer the same amount of fun once it releases — its release date is still to be announced.