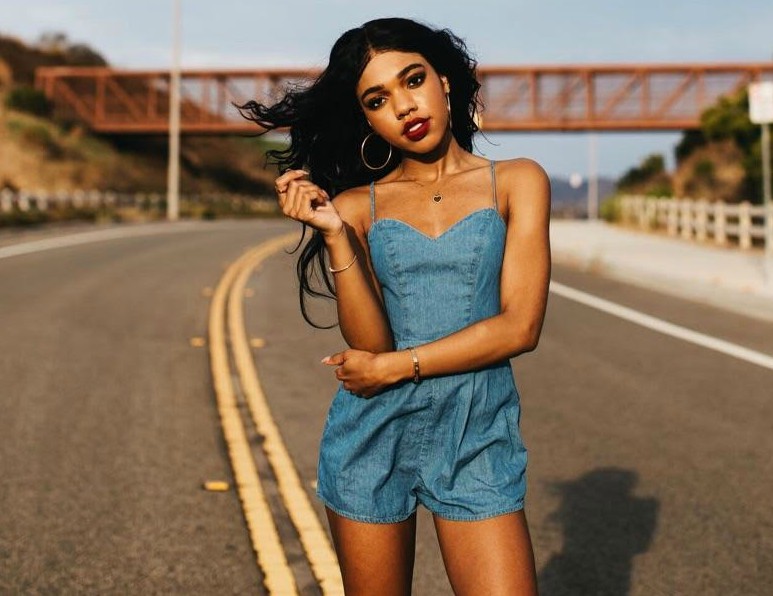 Guest Blogger
BGN works to feature strong, unique content from writers who…
Teala Dunn stars as Queen Bee Tatiana in AT&T Hello Lab's Guilty Party. The show is about high school bullying and how a victim seeks revenge against her tormentors. The show, which will begin with weekly episodes airing on DirecTV Now later this year, has daily character vlogs posted on YouTube and other social platforms, making it an interactive experience for fans.
Teala Dunn will also star next in Hulu's All Night, a comedy series from AwesomenessTV set to premiere in 2018.
Black Girl Nerds: How did you come to find out, audition, and get the role on Guilty Party?
Teala Dunn: I was approached directly by Fullscreen and pitched my role. From there, Tatiana was born.
BGN: If you were ever bullied, how did you overcome it and prevent it from happening again?
TD: I was bullied for as long as I can remember, mostly through social media.  I always chose to take the high road, spread love and believe everyone has problems, everyone has a story, and most people just "need a hug".
BGN: What is your favorite genre of acting — comedy, drama, horror — and why?
TD: I've always done comedy, but this year I am challenging myself to do more drama and horror.  My favorite at the moment is drama.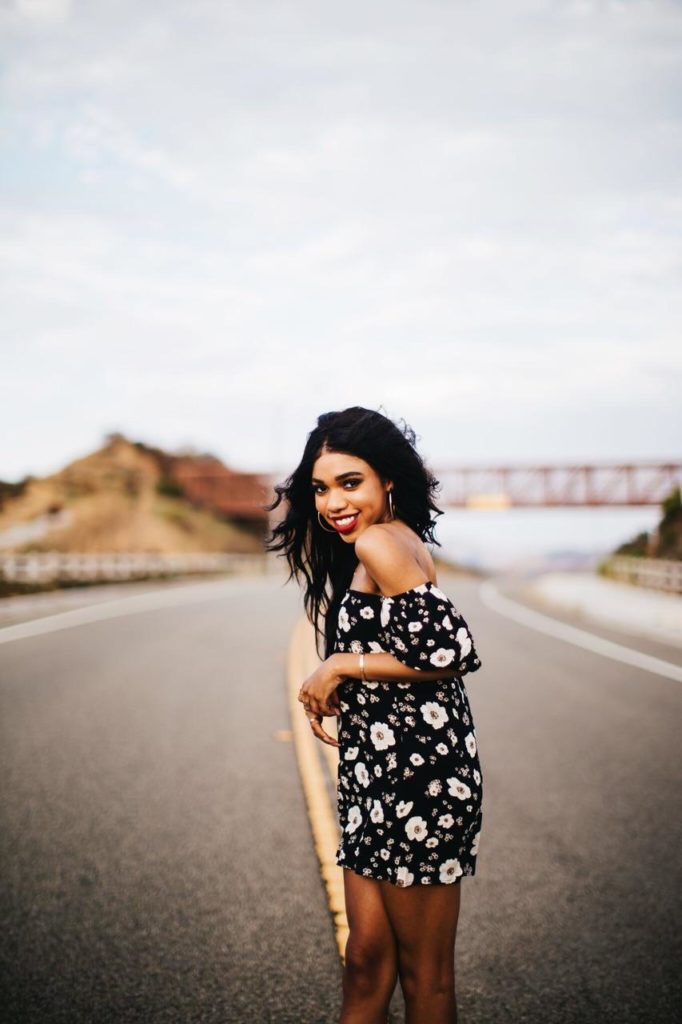 BGN: What is your must have cosmetic product?
TD: My must-have cosmetic item is mascara.
BGN: Name the must have fashion accessory for the season?
TD: My must-have fashion accessory are my Gucci Slides.
BGN: How do you come up with ideas/topics for your YouTube channel, A Teaspoon of Teala?
TD: My ideas come randomly. I don't prep very long for videos… I keep it spontaneous and real.
BGN: Which social media app do you enjoy the best Twitter, IG, or Youtube?
TD: Instagram, hands down. Make sure to follow me @ttlyteala!
Teala is best known for her role as Lindsey on TBS's Are We There Yet? and has become a very prominent lifestyle influencer, having partnered with brands such as Benefit Cosmetics and Mudd. She currently creates weekly content for her YouTube channel, A Teaspoon of Teala.
By: Angel Jeter
Guest Blogger
BGN works to feature strong, unique content from writers who speak to our niche. If you are interested in having your work highlighted contact jamie@blackgirlnerds.com to be featured as a guest blogger on the site.