And we're back again! Issa, Molly, Lawrence and the crew have all returned for Insecure Season 2 where are friends are taking life as it comes to them. Here's our breakdown of what happened on the Insecure Season 2 Premiere, Episode 1, "Hella Great":
Picking up a little after where we left off, our girl Issa (Issa Rae) is sitting at a table talking to Lawrence (Jay Ellis) about the future of their relationship. However, when we think the pair are ready to work things out, it turns out it's just her overactive imagination playing tricks on us during a series of unsuccessful dates.
That overactive imagination also gives us an amazing rap song on why she's still single with bars like "I'm a liar sweetie /I cheat on n*ggas too (I do)/ You probably shouldn't trust me or I'll hurt your feelings boo. I don't wanna be here but my ex won't take me back/ So my broken ass is here small talking over apps."
In another part of town, Molly (Yvonne Orji) is finally taking Issa's advice and seeking therapy, however, she's not making much progress since everything is "all good."
On a walk with Issa, Molly says she's trying to give therapy a shot, but Issa tells her it won't really work unless she actually lets the therapist you know, know her business. Meanwhile, while Issa spots a hot guy jogging along their trail, Molly doesn't give the guy a second look, revealing that she's really focusing her energy on herself and not the opposite sex. Issa applauds her while feeling ridiculously sorry for herself since "d-ck on E. Bank account on E. Life on E."
Issa says she's tired of dating and compares every guy to Lawrence, who only speaks to her regarding their apartment — and that's it. Molly lets her know it's OK to want him back but says dudes always want women back when they're doing well on their own.
Lawrence, on the other hand, is continuing to have "zaddy"-inducing sex with Tasha (Dominique Perry). When he gets ready to go, she asks if she can see him again soon and he gives her the runaround. He heads back to Chad's (Neil Brown Jr.) house, where he interrupts dude's slavery-themed show by blowing up his aerobed.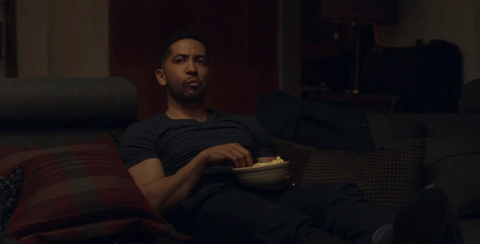 He mentions he's seen some new places, but he hates moving. Chad makes a comment about Lawrence's new Friday-Sunday smash schedule with Tasha, but Lawrence blows it off by saying she knows they're in a "no pressure" situation. Chad, however, tells him "pressure busts pipes."

Issa, at home watching the same slavery show, scrolls through dating apps and finds herself wallowing in her loneliness.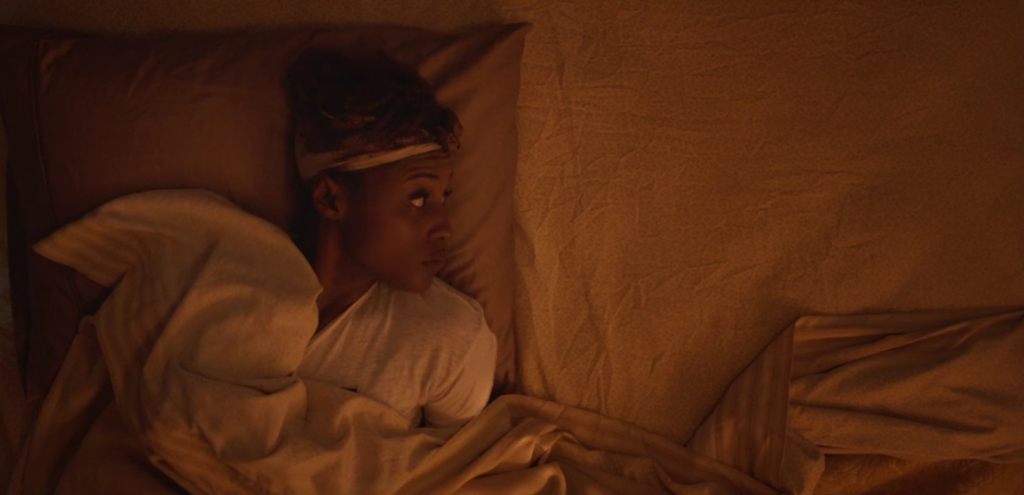 At work, Issa and Freida try to enlist High Schoolers to their tutoring program, but it's a complete failure — even the teachers don't care.
Back at the Office, Molly hops on a call and when she's given her check by the office assistant, she's pleased to see she's gotten a bump in pay… until she realizes the check belongs to her white, male co-worker, Travis (David Hull aka White Josh from Crazy Ex-Girlfriend).
The next day, Issa sees that Lawrence was sent a jury summons and delights in knowing he has to confront her over the letter. She calls Molly and coordinates a "wine down" party where she and her friends can bring plus-one dates and tells Lawrence to come by at the same time.
During a staff meeting, the team makes it clear the High School they're working at isn't receptive, but Issa makes a case to not give up. Issa also gets a text from Lawrence saying he'll pass by to pick up his mail.
Molly heads to a going away party for her boss, Hannah, who is moving to the Chicago office. She asks around to see if they've gotten bonuses, but it turns out they haven't. She then tries to have small talk with Travis and learns he hasn't gotten a raise — meaning his check is his regular pay. Travis then lets it slip that Hannah is not graciously moving on, but taking a step down by going to the Chicago office, however, Molly retorts Hannah probably left because she felt undervalued.
At the wine down party, Issa and the gang kick back with their wine and Issa seems too preoccupied to meet the plus one Molly brought. When there's someone at the door, Issa rushes to see who it is, but it's not Lawrence — he's actually on a date with Tasha and texts Issa that he won't be coming.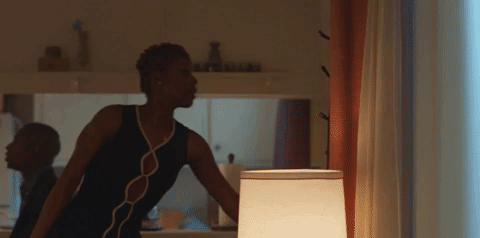 Molly notices Issa's sullen attitude and she learns of Issa's plan to bring Lawrence over. While hanging outside, Kelli (Natasha Rothwell) invites several of Issa's neighbors, including the Bloods who live downstairs. The party gets out of hand and causes a fire in her apartment, sending everyone running and leaving Issa to clean up the mess.
The next day, Issa and Frieda try one more time to get students to come to their after school workshop and are excited when several kids show up. However, the kids do a grab and dash running out the room with all the snacks they provided. Issa feels it's time to just give up.
At home, Issa cleans up the apartment when Lawrence shows up to collect his mail and a few belongings. They awkwardly have casual conversation until Lawrence kisses her and sexes her (on the new couch!)…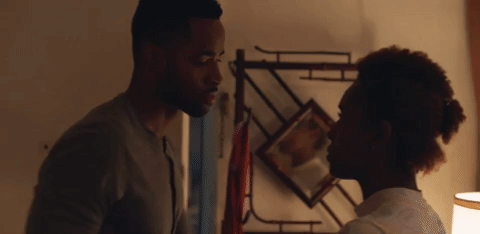 … before giving her a peck on the cheek and heading out, leaving Issa (and all of us watching) all kinds of confused about what just happened.

Catch a new episode of Insecure Season 2 airing Sunday, July 30 at 10:30 PM ET on HBO. Tweet along with us using #SoInsecurr.
Afiya Augustine
Afiya Augustine is an eternal student and dreamer from Brooklyn, NY. On the occasion she's not trolling for her blerdy pleasure, she's a freelance writer and editor. She's also a crafter and jewelry designer for her online shop, Pretty Poet Ink. In Afiya's spare time, she enjoys listening to music, live-tweeting TV shows, and writing on her blog, Alja the Writer, Follow her on Twitter at @LaJoliePoeta and get to know her.