By Ashia Sims
As a longtime fan of science-fiction and horror, I watch these types of shows expecting the villain to be of the supernatural variety. I'm often pleasantly surprised when the plot expands to include human villains as well. As this genre has been explored more extensively and becomes part of the mainstream, the human villain has become more common. In spite of this, the supernatural baddies are often much more malignant and scary because they possess power and strength beyond that of most humans.
When I stumbled across the show, Midnight, Texas, I was intrigued by the idea of there being a town that's a safe space for supernatural beings. It was pretty cool to see that they all made the decision to come together as a collective to ensure that the town, and themselves, remained safe, even in the face of supernatural adversaries.
Usually, these types of shows focus mainly on the town and its inhabitants. This show also notes the outside world. The residents of Midnight, Texas have to deal with supernatural issues and human issues. For the most part, the human issues are the kind that can come up when humans encounter supernatural individuals – fear and curiosity. There is a particular group of humans that pose a more sinister threat to the residents of Midnight, Texas – the white supremacists.
The white supremacists, characterized more like a regular bike gang, feel a level of hatred and animosity towards the residents of Midnight, Texas simply because they're supernatural beings. Ah, good old racism.
But as with most shows about supernatural beings, the white supremacists only pose a partial threat. Bobo manages to beat them up when they attack him in a previous episode, and other times when they threaten someone from Midnight, the fight is never in their favor. However, in episode 5 of Midnight, Texas, the white supremacists proved to be much more of a threat. It made for a compelling show where Lem got to go in and handle business in the most efficient way possible because ultimately, a group of regular humans are no match for a vampire. In the process, we got to learn more about Bobo and his demons as well as Fiji's powers. It gave us some deeper insight into who they are as characters.
At any other time, this would simply be an episode where the villains get their comeuppance. But, because of what's happened in Charlottesville and many other states, most recently, this show takes on a different tone. In fact, it becomes a situation where art imitates life.
For some, it may seem like the producers of the show are brilliant by creating this storyline that hit its peak at the same time that the country is embroiled in its own real-world storyline involving white supremacists.
However, those people would be wrong. This episode was written last fall. It was shot and edited well before the events in Charlottesville were happening. In fact, Monica Owusu-Breen, Executive Producer, had no intention of directly addressing such a hot button topic with the show but as a creative, she can appreciate its relevance.
"I love when the genre goes to those places of feeling like it's speaking to the world we live in. It makes it painful. It makes it tricky,"  – Monica owusu-breen
And, as a storyline that focuses on BoBo, he really does go through some painful things. Not only does he have to confront his past, he has to do it at the beginning of a new relationship. At times, it's tough to watch him experience this culmination of a series of incidents, with the white supremacists, that happened in previous episodes. I can admit to enjoying the poetic justice that came with seeing Lem, the vampire who is a Black man that was once a slave, being the one who disposed of the white supremacists. But that poetic justice may not have felt so poignant had I not just seen the events of Charlottesville play out on every screen – large and small.
While it wasn't the intention of the writers and producers to have this episode happen at this exact time, it does present an interesting perspective. In a world where there are people who expect evil to take on a face that is completely different from their own, Midnight, Texas shows us that some evil shows up with the face of everyday humans.
As Zora Neale Hurston once said, "All my skinfolk ain't kinfolk."
For more on episode 5 and Ashia Sims' interview with executive producer Monica Owusu-Breen, check out episode #125 of the Black Girl Nerds podcast.  Midnight, Texas airs Monday nights at 10/9c on NBC 
Photos: MIDNIGHT, TEXAS — "Unearthed" Episode 105 (Photo by: John Golden Britt,Karen Kuehn/NBC)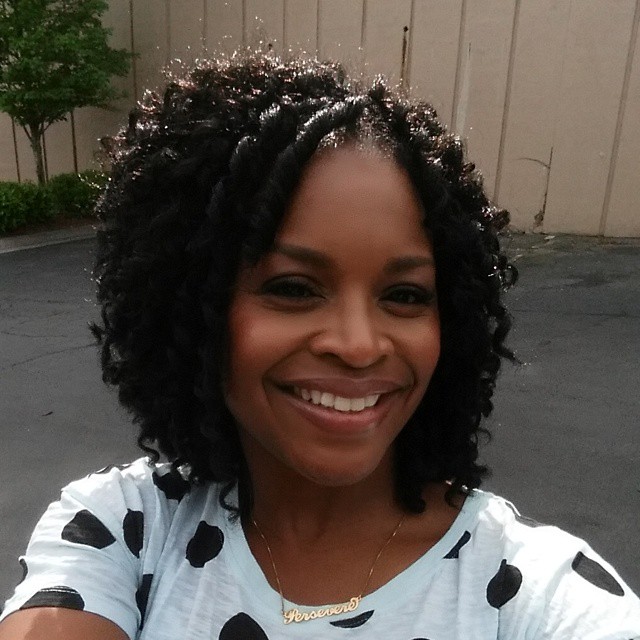 Ashia R. Sims is a Digital Strategist by trade, storyteller, and technology enthusiast by design. She combined her experience in television/film production, public relations and copywriting into a career in digital strategy/content marketing consulting. Now she spends her days consulting with clients on how to monetize their content and teaching digital marketing courses online and in person. She represents one of the early generations of kids to grow up sitting in front of a computer and enjoys tech talk about the newest smartphone, the coolest app, the latest in data analytics and other digital news.
Guest Blogger
BGN works to feature strong, unique content from writers who speak to our niche. If you are interested in having your work highlighted contact jamie@blackgirlnerds.com to be featured as a guest blogger on the site.