Meta keeps getting bolder and bolder by the day. Could it have something to do with the potential ban on TikTok? Only time will tell, but we do know now that Meta is cutting the Reels Play bonus for Instagram in the U.S., and for Facebook globally after late March/early April.
Needless to say, content creators are NOT happy. Are we possibly entering the era of a social media revolution? Unlikely, as there are still other ways to monetize one's brand on the platform. But this still comes as a blow to creators who relied on payouts as a passive form of income.
As we know, Instagram is one of the most popular social media platforms in the world and has over a billion monthly active users. In August 2020, right around the heat of the pandemic, Meta launched Instagram Reels, which quickly became a fan-fave feature. Reels allowed users to create short-form videos of up to 60 seconds and share them with their followers. It was also intended to help Instagram keep up with TikTok, which had become the most popular short-form video platform in the world at the time.
After launching with higher payouts and better strategic incentives through its monthly bonus, Instagram Reels became an enormous success. Since then, many users started creating and sharing reels daily. The platform saw a great return on engagement and user-generated content.
So, naturally, one may find themselves asking many questions: Why would Instagram cut bonuses now? Wouldn't this disincentivize creators and send droves of users right into TikTok's hands? Wouldn't this devalue the platform as a place for influencers to monetize their brands?
According to an email that Paige Cohen, Meta spokesperson, sent to The Verge: "We are evolving the test of our Reels Play bonus on Instagram and Facebook as we focus on investing in a suite of monetization solutions to help creators earn steady streams of income." She continued "We will look into ways to run the program in a more targeted form, for example in potential new markets."
As one could expect, this decision has caused quite a stir among the platform's creators. This resulted in users questioning Instagram's motives and the future of the platform. Honestly, it's easy to see how creators could deem the decision unfair. After all, many built their followings and careers on short-form video content. So, why should they be forced to create long-form content that didn't necessarily benefit them in the first place?
Another factor that may drive this recent decision, which could be the re-emerging trend for long-form content. This isn't the first time Instagram has scrapped a big feature on its platform. Remember, IGTV? If you don't, I don't blame you. The pandemic did a number on all of us, and it's hard to remember how anything used to be before 2020! Instagram used to have a feature called IGTV before it introduced Reels. At the time, IGTV enabled users to create and share long-form videos for up to 60 minutes to compete with none other than…?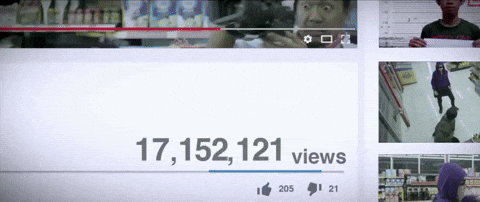 You guessed it. The KING of long-form content: YouTube. Additionally, what's intriguing about YouTube is that its growth did not decline during the pandemic. Nor did its engagement decrease like Instagram when TikTok initially blew up and made short-form content mainstream (again) – hey, Vine did the thing first!
Yet, YouTube still recognized that the demand for short-form content wasn't going away anytime soon. So, it developed and launched YouTube Shorts to provide a space for short-form content creators and to allow existing long-form creators to repurpose and conveniently splice up their content to reach new demographics.
You know what they say: history never stops repeating itself. Although social media hasn't been around for long, it is not immune to this reality either. Since then, YouTube's growth has continued to soar and now the platform is investing in another popular form of long-form content: podcasts.
Could YouTube be onto something? Meta seems to think so! Originally Instagram wanted creators to focus on creating long-form videos. Why? For generating high-quality content! Recently, however, it appears that although user-generated content skyrocketed on the platform, the quality of this content has deteriorated.
Like A LOT.
Remember that at the beginning of the Reels rollout, Instagram was already trying to crack down on low-quality and spammy content. The bonus program was then introduced to incentivize creators to create high-quality, engaging content. Obviously, this doesn't apply to all creators. But it is possible that to maximize and take advantage of Instagram's bonus program, users shifted away from producing high-quality videos to spewing out as many quick videos as they could. In turn, this sacrificed the quality of their content in the process.
Now, before you go on a tirade and start boycotting the platform, it is important to note that Instagram may offer a different revenue-sharing model in the future. In addition to this, subscriptions and branded partnerships will continue to remain as strategic features that influencers could use to monetize on the platform.
At the moment it remains to be seen how this decision will affect the platform in the long term. What IS clear, however, is that Instagram will always ride the trend until it dies out. With the ban on TikTok becoming increasingly likely, Meta seems to be repositioning all of its subsidiaries to cement Instagram and Facebook at the forefront of social media once more.
How do YOU feel about all of this? Let us know by reacting with an emoji below!
Christine Mené
Christine Mené is a content creator and book editor who is a lover of all things related to Harry Potter, Marvel, DC, Disney, and BTS! Be sure to check out more of her work at starfirepress.com.