Mel Perez
Writer. Podcast contributor. Costume design enthusiast. Lover of fantasy movies…
"My Struggle III," the 11th season premiere of The X-Files began the season on a bad note. It rewrote canon in a way no one asked for or wanted. It was mystifying, frustrating and overall not good. This week's episode and season finale, "My Struggle IV," doesn't improve on that. After an extended 'previously on' montage of clips to remind us of this season's lows, namely anything to do with the conspiracy/contagion, we're treated to a monologue from William in the cold open. Apparently making two girls almost stab each other to death wasn't the only time he abused his powers. I know he probably should be sympathetic, but William isn't a very sympathetic character. His actions hurt people, and he never seems to care except for how it affects him. He wants answers about himself and knows that the Cigarette Smoking Man, his father, is the one that can provide them. The cold open ends with a future vision of the Cigarette Smoking Man shooting Mulder.
This episode feels almost divorced from most of the season. It's like "My Struggle III", "Ghouli," and this episode were the only episodes that happened. Mr. Y, Erika Price, Monica Reyes and the Cigarette Smoking Man are all back. The contagion plot, which has mostly been ignored, is back. All of this is already starting the episode on the wrong foot.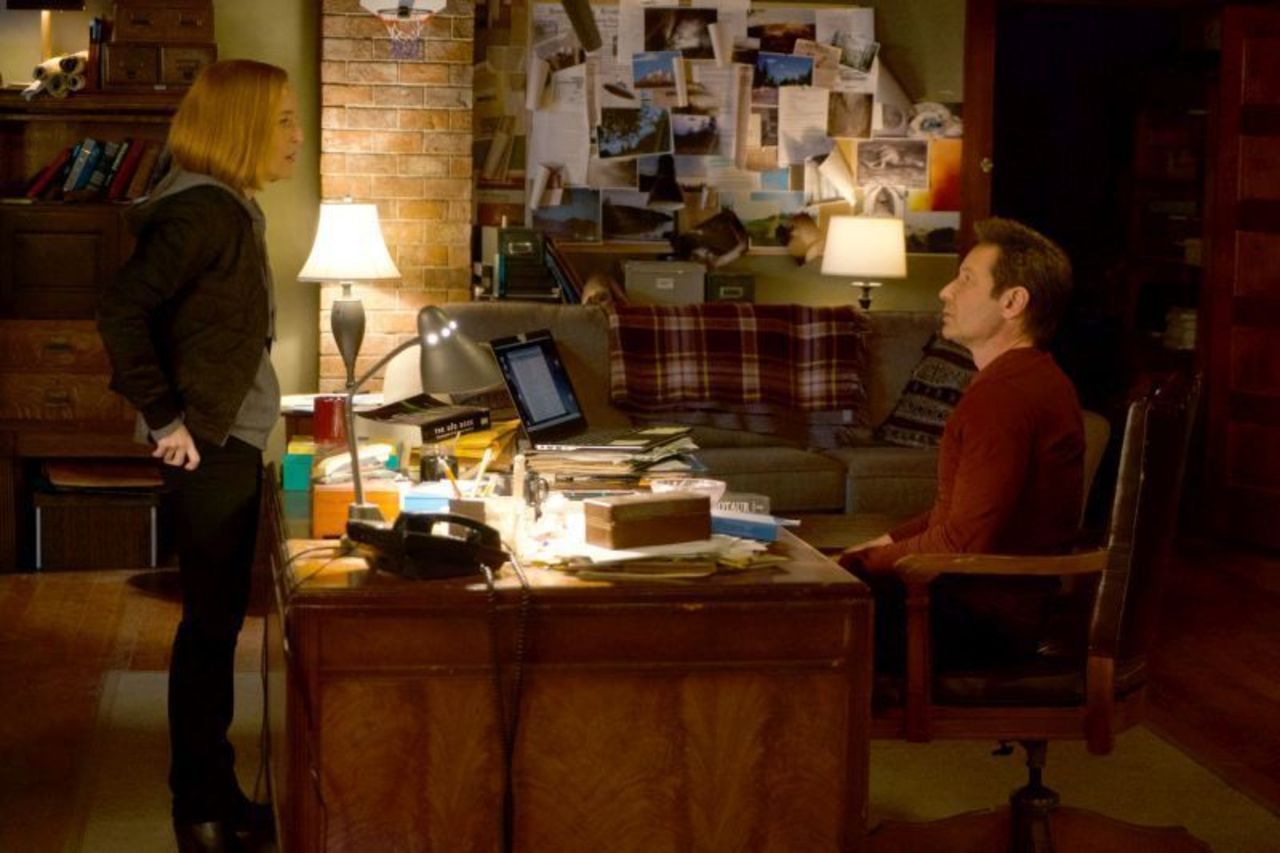 Reyes calls Scully to let her know where she can find William. It seems she's going against the Cigarette Smoking Man by telling them that. The relationship between Reyes and the Cigarette Smoking Man makes almost less sense than this season. For some reason that I still don't understand, Mulder goes alone to investigate Reyes' claims. On his quest, Mulder kills a bunch of people and speeds around looking for William. It almost exactly follows his journey in premiere of this season. Meanwhile William runs from the Russian private security officers employed by Erika Pryce.
One of the things that frustrated me the most about this episode is how little Scully does. Like the premiere, she has visions while Mulder does the bulk of the action. Even her call to Tad O'Malley to tell him about the contagion is attributed to Mulder. O'Malley's news story not only causes the x-files to close again but leads to both Mulder and Scully losing their badges. Not that Scully cares. As she said, it's about finding William.
Thanks to William, Scully sees the vision of Mulder's death. She tries to warn him but Mulder has a single-minded focus on finding William. William returns home and visits his old girlfriend because he's a stressed teenager who isn't making good decisions. He wants to die or he wants his girlfriend to come with him on the run – he's all over the place. Mulder finally tracks him down to a motel. I'm a little mad that Mulder has had more interaction with William than Scully. Pryce and her forces follow Mulder to the motel where William explodes them with his mind. This scene feels a little deus ex machina. Is there nothing William can't do with his powers?
Scully goes to Skinner for help. On the drive to meet Mulder, Skinner tells Scully the truth about William. All season, we've wondered if Skinner was on The Cigarette Smoking Man's side. Now we know that he wasn't. It's a little anti-climatic. Everyone, including the Cigarette Smoking Man and Monica Reyes, converges on the sugar factory looking for William. Skinner kills Reyes which seems wasteful and disrespectful to such an important character. Skinner is possibly killed by being run over which also seems wasteful and disrespectful to such an important character. The Cigarette Smoking Man kills what he thinks is Mulder but turns out to be William disguised as Mulder. Mulder shoots him. I'm not going to say he 'kills' him because this man has survived all manner of situations that would've killed a normal person.
This is when we have Scully's about-face. She goes from desperately trying to save her son to telling a grieving Mulder that William wasn't their son, that he was an experiment, and she was never a mother to him. Just when you thought the William storyline couldn't get any worse, the writers prove you wrong. So thinking that William was their son for almost two decades doesn't matter in the face of two short conversations. "For so long, I believed. What am I now if I'm not a father?" Mulder asks. Scully tells him that he is a father and puts his hand on her stomach. I fell off my couch. This is the kind of corny, implausible ending I would expect from a bad romance novel. Now Mulder and Scully will have a baby that's really theirs and that's supposed to make everything better? I'm glad Gillian Anderson isn't coming back for next season because if this is the direction the show is taking us, it's time for it to end.
Mel Perez
Writer. Podcast contributor. Costume design enthusiast. Lover of fantasy movies from the 1980s and bizarre deep sea creatures. Can be found tweeting about comics, Yuri on Ice, Doctor Who or Star Wars at @jane_anon or on the Nerds of Prey podcast.