Guest Blogger
BGN works to feature strong, unique content from writers who…
Written By: Madelyn Gee
Jordan Fisher is no stranger to the spotlight.
Starring in the Netflix hit To All the Boys: P.S. I Still Love You as well as the live production of the Broadway smash Hamilton, Fisher has worked in a variety of roles. However, Fisher has taken on a new side of Hollywood — voice acting. Fisher will be reprising his role of Finly for the first season of Archibald's Next Big Thing Is Here! at their new home, Peacock. 
BGN talked with Jordan Fisher over the phone to discuss his evolution into acting, how this new role differs from his in-person work, and what to expect next from his character Finly in the upcoming season.
What inspired you to become an actor?
To be perfectly honest with you, a girl in fifth grade. That was the beginning of it. I grew up in a little football town in Trussville, Alabama. As a person of color in this very white town, nothing on paper really made sense for me. But the thing that really did was theater. For me, it started with theater, my love for musicals, and that kind of thing. That pretty quickly progressed into my understanding of film and television and recognizing pretty early on that that was something that I wanted to do without any real knowing how to do so. The woman who would eventually become my manager found me in Birmingham at theater camp. That was really the beginning of the end. It all happened relatively quickly at a young age.
We have done this for 17 years now. I went from, "Oh, yeah, it'd be fun to be an actor and be able to play for a living, create roles, have really fun scenes and dialogue," to turning very quickly into, "How can I create this on my own? I want to build, to produce. I want to make things from nothing." I believe it is the natural progression for a lot of people, a lot of actors.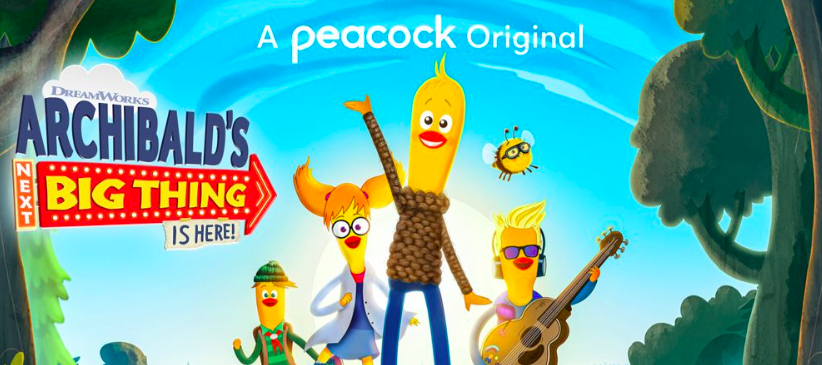 While you have had numerous roles acting in-person, you have also done voice acting roles for Moana and recently Archibald's Next Big Thing Is Here! How does the preparation and work in voice acting differ from an in-person role? 
I love this question. I'm realizing this is one of my favorite questions to answer in life to answer. It is a very different thing.
When you're in front of the camera and you are the anatomical embodiment of a character and have a role, everything from how a character holds their glass, to their breathing, speech, cadence, dialogue patterns and all of that goes into it. You have to approach that from a place of humanity and how you can allow your observations of other human beings to inform the development of that character. Where voiceover is concerned, if you're lucky, you get a picture. You get some sort of image. What's the size of their nose, the size of their ears, what color are they, are they on the larger side of the court, the slicker side? How do they carry themselves? Do they have a hunch? Do they have a lisp? All of these things you think about when you are looking at a character and the audio is on mute.
But you have never seen this character before and you have never heard him speak. What does that character sound like? That's a good place to start. Then you have the creatives on the other side. There's a control room, and you go back and forth and you try different things. You say, "Okay, they feel young and feel like this. I will pitch my voice up more like this, sort of more natural." Then I might throw in a little bit of a Midwestern accent, and they're like, "Does that work? Is that funny? No, that doesn't work." Okay, let me make them a little Southern and give them a different kind of twang. Maybe having a higher register. Oh, that works. That's funny. Once you lock that in is when the fun of figuring out whatever little nugget you can discover begins — whatever little nugget you throw in there to make that character completely unique from anything else. That's the fun of voice acting for sure.
In Archibald's Next Big Thing Is Here!, you play the role of Finly. What are the similarities and differences you have seen between yourself and the character?
I am a creative like Finly. I am a musician like Finly. I'm sensitive like Finly, a nurturer like Finly. Archibald being his little brother, I definitely love that dynamic. My little brother is my best friend in life. It is a great dynamic, how they are there for each other and help each other out. That is a beautiful dynamic between Archibald and Finly. The weaknesses that Finly battles with, I battle every day as well. You know, Finly has his head in the clouds. He always has his headphones on and is always listening to music, but has a big heart and his intentions are pure.
What can viewers look forward to as the newest season premieres on Peacock February 18?
A fresh installment on a brand new platform. We are really grateful that Archibald can continue on Peacock. It's a lot of familiarity with Archibald, Finly, Loy, and Sage getting into different things and having to learn how to get out of situations. They are constantly in the middle of an adventure that they somehow muster up. That's the fun of Archibald and the family. It's just constantly getting into things, figuring things out, and learning from all of that. It is very coming of age in that way, and viewers can expect to see a lot of that.
The first season of Archibald's Next Big Thing Is Here! will be streaming exclusively on Peacock starting February 18. 
Guest Blogger
BGN works to feature strong, unique content from writers who speak to our niche. If you are interested in having your work highlighted contact jamie@blackgirlnerds.com to be featured as a guest blogger on the site.