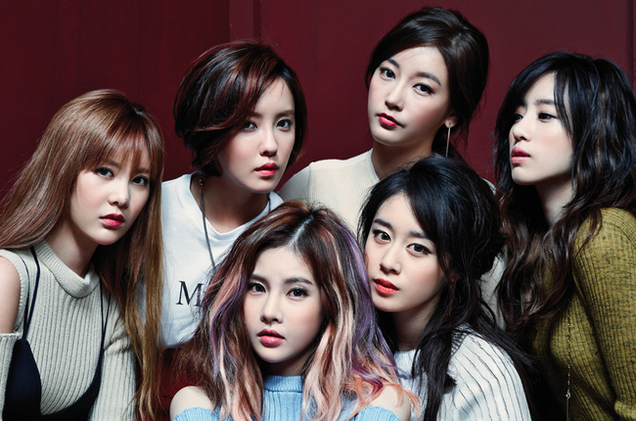 By: Natandy
Well, it's been an interesting couple of days. I meant to get this update out much earlier but KPop was super boring and then in the last 2 days, life came at us all fast. Let's get into it:
Red Velvet's comeback single "Rookie" isn't terrible, but the music video does bring it down due to being just too random and weird for me. It reminds me of the music videos for "Dumb Dumb" and "Russian Roulette" where I'm both confused about the plot/story and blinded by all the rich colors. I'm not sure why SME treats these videos like art films but the songs are never as deep as the music videos end up looking.
"Rookie" is a fast tempo single with a catchy chorus but that's about it. I did listen to the mini album accompanying "Rookie" and it wasn't as bad as I expected considering that they chose to go with "Rookie" as the title. The stand out track for this mini is "Body Talk" and I can easily see it being in my Top 20 Kpop songs of 2017. The '80s-influenced single has a gorgeous melody that the girls surrender to with above average vocals. While they don't put much emotion into the lyrics, the lack of nuance isn't felt as much because they sound like they genuinely enjoy singing this song.
My favorite rapper Zico and his group Block B released the bland single, "Yesterday." They are generally one of the try-hardest of hep hap groups but this time they went a softer, pop-oriented route that seems very unlike them. Even the music video is very typical boy band fare. I could easily picture Seventeen or Pentagon singing this exact song and doing a better job of it. I don't know if this has to do with their sub-uni, Bastardz, not doing so well last year with their aggressive hip hop concept but whatever it is, they need to go back to song's like "Her" and "My Type". That way I can continue to hate while still appreciating good, solid music.
Cross Gene released "Black and White" and while the song is decent, they'll probably gain more attention due to the bloody, violent, 19 + music video for their title track. Now I don't generally have an issue with fictional violence or blood but even I felt that it became gratuitous around the mid-way point. It took me right out of the song and turned me off this comeback completely. It's a shame really because the song itself is about the darkness within and how love can purify it (or rather that is how I interpreted it, KPop lyrics can be like a freaking maze to navigate sometimes!) and aesthetically they could have done a darker concept without it being so visceral and well, gross. I did speak to a lovely fan of Cross Gene who explained that this is a complete turnaround in terms of concept for them so I decided to check out their previous singles where I found this gem. I'm not sure if the afros are the joke but I guess KPop's penchant for giving black people new ways to hate themselves is never going to die.
Boys24 Hwayoung's is in hot water after an audio file was leaked of him saying he hates doing fan meets and his fans call him oppa. The real gem in this audio, however, is that his fan's breath smells like shit. I want to be upset but I have no idea who either of those things is outside of Shinhwa's Minwoo and Hyesung maybe mentoring this idol and group on a reality show.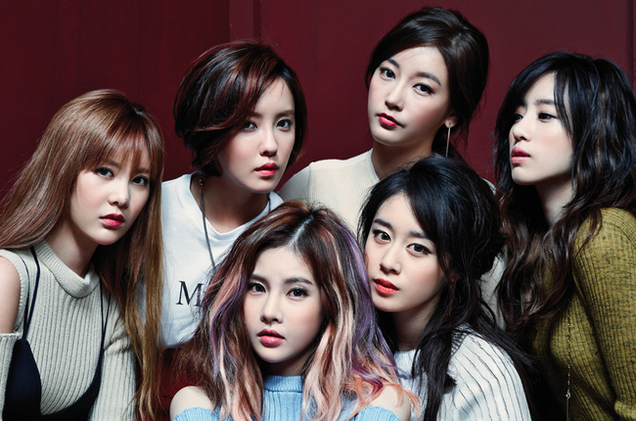 Cube is cementing themselves as the agency to hate with the latest news that Hyunseung will be joined by 2 newbies in a newly formed Beast even as they continue to battle behind the scenes with the actual members of Beast (now a part of the newly created agency, Around Us Entertainment) for the rights to use the name. I like petty but that's just straight up hateful and no one is going to support this group. So not only are they doing this as a middle finger to the guys for leaving a shitty agency but they're dragging 2 kids down that were probably hoping to debut soon, whose careers will forever be marred by this. There's also Hyunseung who claims to have had no idea about any of this and who left Beast to go solo, will now be stuck in a group, again. Stay tuned because it will probably get messier.
Apparently, there was a memo going around in the KPop industry that February was the month for comebacks. With the likes of Block B, BTS, Red Velvet, Taeyeon, SF9, Day6, Melody Day, Zion T., and much more coming for your wallets, I hope the competition doesn't cause fans to start attacking each other when it comes to show wins.
There was an announcement going around that Spica had disbanded but then Narae of Spica posted that Spica was currently looking for new agencies and the girls hoped to make music together in the future. I guess all the talk about wanting talented idols was just that as Spica was pure talent but barely made a dent in the industry. Suzy's "Yes No Maybe" is closer to a no, so Girl's Generation's Seohyun wins the battle of the maknae's this time. Though Suzy did dominate the charts with her pre-release single "Pretend," so this debut hasn't been a complete disappointment. In a move, unsurprising to many, JYPE removed the Miss A banner from the JYPE building. Let's all recall that after they removed the Wonder Girls' banner, the girls officially disbanded. I had my doubts about whether Miss A would be able to come back after Jia left and it seemed less and less likely as time progressed. I'll always be a fan of Miss A but they're just another 2nd generation group that can't survive these fresh-faced newbies.
KARD are making a comeback with a single titled "Don't Recall" and I'm interested to see if their lovable but also cringeworthy behavior continues. Shindong is easing back into the entertainment world after his discharge from the army and everyone hates him. I'm not mad at it since he's the worst but I do wish people would focus on the terrible things he's said rather than fat-shame him. I also think we should all prepare for the inevitable Super Junior comeback. As if the world wasn't already a terrible place.  Lastly, Wonder Girls' good-bye release, "Draw Me," didn't even warrant a video. They probably couldn't spare one dollar from Twice's upcoming Korean comeback AND Japanese debut. This isn't hating Twice (love them) but it probably the reality of how JYPE is being run right now. The song is pleasant with a chill, coffee shop mood but it sounds like a generic release rather than the culmination of 10 plus years in the entertainment industry.
Nat's Corner: Jiyeon and Lee Dong Gun broke up! Jiyeon is coming back as a solo album! Hwayoung and Hyoyoung Ryu were on Taxi and of course, the bullying scandal with T-ara came up (AGAIN)! After the show aired, text messages revealed that Hyoyoung and Hwayoung were the real bullies! MBK confirms that it's all true! Ryu Twin's are canceled and T-ara has been trending for days!
I am still in shock with how everything about this fake bullying scandal has come to a final resolution. For those not in the know, this is a handy summary of what led to the 5 years of hell that girl group T-ara had to withstand.
What truly propelled this story was the originator of #fakenews and #alternativefacts, NetizenBuzz. That site is a great place to receive English translations from Korean news sites but it's a well-known fact that the news and comments being translated are always skewed to further NB's narrative. That is why you'll never see a positive Jessica Jung story or positive K-netizen comments about Jessica on NB. If you want real facts about how NB operates, here's a handy summary of her reporting about T-ara over the years.
Then there are the K-netizens who latched onto the bullying scandal and completely pushed them out of the Korean market. Of course, they'd never admit that their stupidity and crowd-following fashion had any part in this so the blame's being pushed completely on the Ryu Twins.
I liked Hwayoung both in and out of T-ara. I thought she was a good addition and her parts were always favorites of mine. While I did not believe, the girls bullied her, I do believe that there was strife in the group and that the original 6 members may not have been as welcoming to the new recruits. It was bound to happen that in a group of 8 there'd be conflicts and it's especially amplified with a CEO who is honest about easily replacing you if you don't work yourself to death. The toxicity in the company and within the group then lead to immature behavior that became public due to the girls posting their anger on social media. There's certainly blame to pass around for what went down 5 years ago, but it's been a shame that the members of T-ara were the only one's who were punished for it.
As a T-ara fan, I've only ever wanted them to be able to promote freely in their home country and for both current and former members of T-ara to wish each other well.
As for Hwayoung? Even though she has been honest about the fact that she was never bullied it was the subtle way in which she played the victim over the years that led to her undoing. While I don't feel sorry for her, I also don't wish for terrible things to befall her and her sister.  I think the best type of justice is for her to experience what T-ara has experienced over these 5 years.
In the end, I'm glad that the truth has come out and hope that T-ara receives more love for their upcoming solo and group releases.
Natandy lives in the 6 but has regrettably never met Drake. She loves Kpop, comic book movies and her favorite genre to read, write and watch is fantasy. You can find her on Twitter (@ashleyt17) where she is constantly confused about How To Get Away With Murder and gushing about Kpop at the Music Mind (themusicmind.com).
Guest Blogger
BGN works to feature strong, unique content from writers who speak to our niche. If you are interested in having your work highlighted contact jamie@blackgirlnerds.com to be featured as a guest blogger on the site.