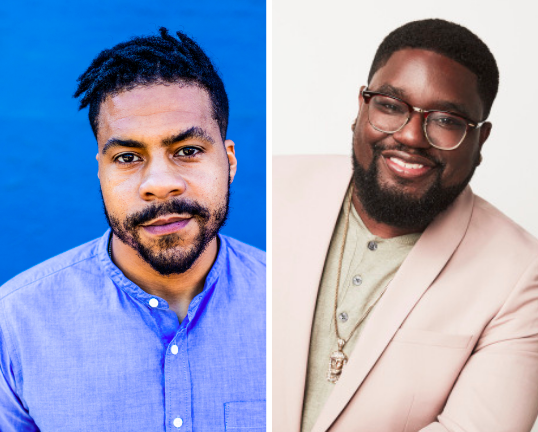 Oakland's own indie filmmaker, Theo Hollingsworth, locks in distribution with the fast-growing global indie Black cinema SVOD platform kweliTV for his newest web series, Sirius Lee: The Problematic Time Transplant. The series will stream as part of stand up comedian Lil Rel Howery's first slate of hand-picked content on the new kweliTV channel "Curated by Lil Rel" beginning December 9th, 2020.
"It's so f***ing good and original and so funny and just so out of the box!" Lil Rel, the Get Out star and now kweliTV's Head of Comedy, praised Sirius Lee season one on IG Live when he announced the first five selections for his "Curated by Lil Rel" channel (from timemark 01:31:45). "Black people shouldn't be put in a box – we should be able to explore and do whatever we want creatively – and I think this is exactly what this project represents."
The sci-fi comedy parodies the culmination of Black culture from the nostalgic 1980's when Sirius Lee – a Black quantum physicist, martial artist, and electro-funk rapper – takes time travel into his own hands. Landing himself in 2020 Oakland, CA, Sirius must confront his own "problematic" ways around hypermasculinity, outdated eating habits, and dysfunctional family dynamics. As the writer, producer and lead actor, Hollingsworth used his favorite sci-fi time travel storylines as a foundation to challenge go-to Black stereotypes and tropes immortalizing racialized traumas and, instead, injects an Afrofuturist narrative celebrating self development and actualization of a Black Hero.
"When I first started producing Sirius Lee, I knew it needed to end up amongst other high-quality content and wanted to ensure that it reached the intended audience of Black folks looking for new and innovative content," said the series creator, Theo Hollingworth. "kweliTV is the perfect home for the series because the platform is devoted to supporting and uplifting a wide range of Black creatives. The fact that Lil Rel is working with them now, is icing on the cake and a great honor to know that he finds our show genuinely funny!"
Leading up to the acquisition, the series pivoted as the film industry closed down live screenings and in-person film festival premieres due to the Covid-19 pandemic, finding its stride in the virtual film festival circuit. Premieres of first season rained in an Honorable Mention from the 2020 London Worldwide Comedy Film Festival, the award for "The Best Sci-Fi Fiction Short" at Mr. Holeheads' Warped Dimension 2020 Film Festival, and left as a Finalist at the 2020 AfroComicon International Virtual Short Film Festival. The series also screened at the 2020 Black X Film Festival, the 2020 Drunken Film Festival-Oakland, and the 2020 AfroKin Film Festival.
Sirius Lee: The Problematic Time Transplant joins kweliTV's diverse slate of films, series, documentaries and children's programming showcasing the rich history and diverse culture of the global Black community with new award-winning, film festival-vetted films and documentaries added every month. The web series became available for ad-free streaming December 9th via the kweliTV website as well as its DistroTV, Comcast Xfinity, Roku, Amazon Fire, Android TV, AppleTV, iOS, GooglePlay for Android and Chromecast with a $2.99 24hour rental or with the $5.99 monthly or $49.99 annual subscriptions.