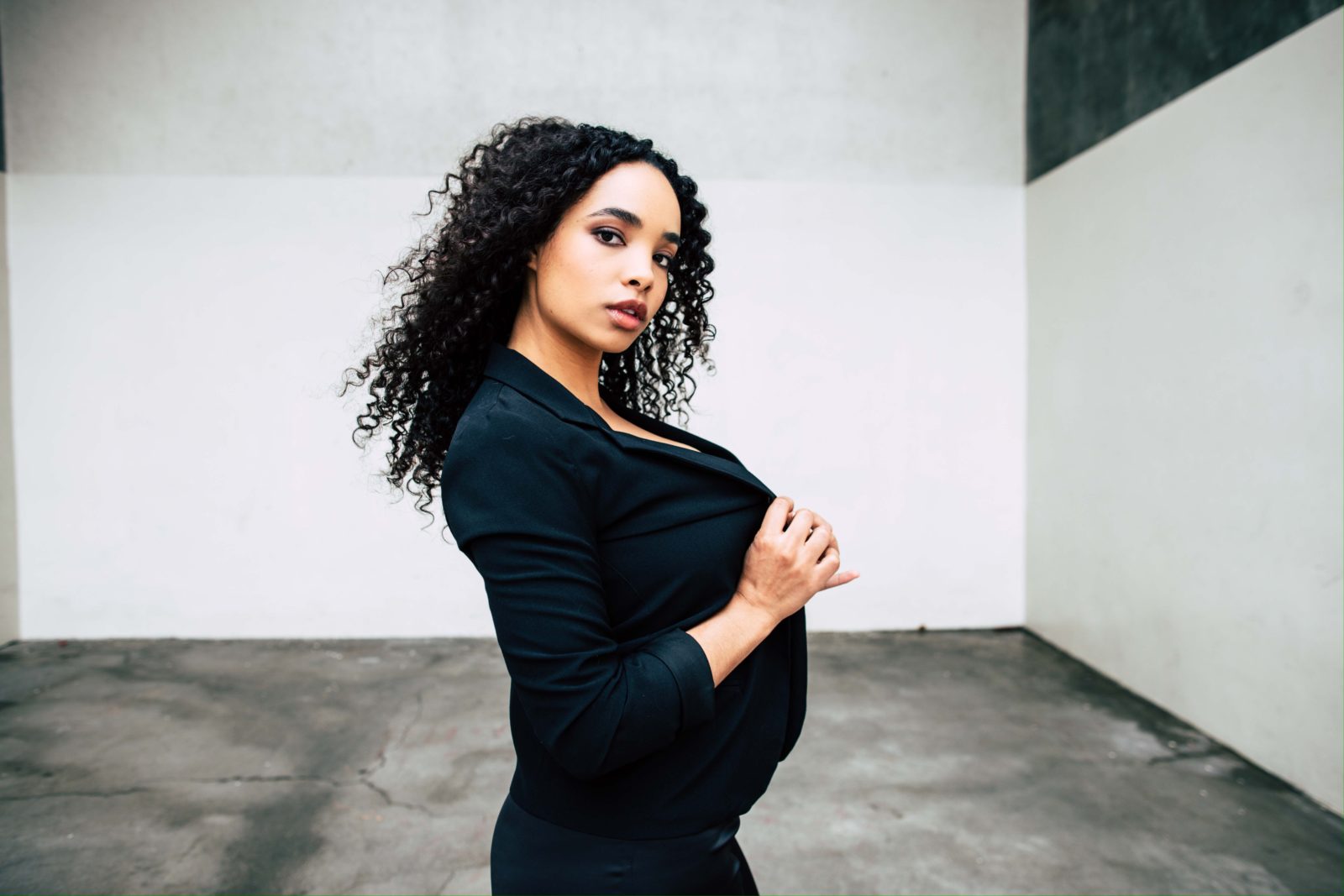 Photo Credit: Jesse DeYoung @jdy_photography
From the anti-blackness that has ignited several waves of Black Lives Matter protests to #OscarsSoWhite and numerous other injustices that the Black community faces, it is so important to see leadership from Black visionaries.
Representation for Black people has been historically denied and erased from the media. Blackness has been branded as "less than," "ugly," "unintelligent," and "undesirable." These stereotypes have not only taken a heavy emotional toll on Black people but have also influenced what audiences see on their screens and elsewhere when it comes to television, movies, theater, modeling, and publications. The Black community has been fighting for years to decolonize the media that is consumed, and that battle is still raging on.
With the shows Black-ish and BlackAF, director Kenya Barris has been seeking to flip the script and offer representation from Black actors who are both talented and passionate about their work and Black onscreen roles. The industry is slowly changing.
With inspiring actors like Tracee Ellis Ross, Black people, Black women especially, are reminded that depictions of Black joy are possible and that there can be Black women on screen who are smart, beautiful, articulate, and funny without relying on tropes.
Another groundbreaking actor that illustrates these qualities is Madison Shamoun, known for her roles in ABC's Black-ish and Netflix's BlackAF.
Originally from San Diego, California, Shamoun developed a passion for musical theater, acting, dancing, and singing at a very young age. Shamoun was the recipient the National Youth Theater Award for Best Supporting Actress, for her performance as Lucy in 13 and Motormouth Maybelle in Hairspray.
She graduated from the University of California, Los Angeles with a bachelor of arts in acting for theater, film, and television. While her journey at the university provided her with great acting opportunities, she shared with BGN that it was often difficult to be one of the only Black women in her classes.
Shamoun was able to fill BGN in on her experiences at UCLA and in Hollywood, activism with Black Lives Matter in Los Angeles, and support for Black-owned businesses everywhere.
Being a Black Woman at UCLA and in Hollywood
BGN started by asking Shamoun about some of the obstacles she's faced as a Black woman at UCLA and in Hollywood.
She explained that in her classes at UCLA, she felt like an outlier as a Black woman.
She shared that when she filmed at school, there were often people "not knowing how to do my hair/make-up, for example," because they didn't know how to style Black hair. They hadn't worked with enough Black actresses to know how to style their hair or stylists who did style Black hair simply weren't hired.
Shamoun went on to say that her experience working with the casts of Black-ish and BlackAF were incredibly positive ones. She starred along with well-known actors such as Rashida Jones, Tracee Ellis Ross, Anthony Anderson and Jenifer Lewis.
Both American sitcoms seek to reflect Black families in day-to-day life as they encounter culturally specific struggles that reflect the experiences of some Black Americans.
Shamoun shared that she felt right at home with Ross and her entire Blackish cast. She mentioned that it felt like a family. In a Hollywood that traditionally excludes Black people, the set felt like home.
Shamoun recounted that Hollywood has far too few opportunities for Black actors to work and find stability, let alone success.
Black Lives Matter Activism
BGN was also able to learn more about how Shamoun has been supporting the Black Lives Matter movement and getting involved in community activism.
Shamoun explained that she has been protesting in Beverly Hills and other LA cities. She explained that the movement is powerful and so important.
She shared that she follows IG pages like protest in los angeles for updates on when and where marches will take place. We also discussed informative IG pages like OCprotests and the upcoming theblackgirlactivists page that offer both marching information and educational resources for Black Lives Matter. All of these pages are looking for more support from the community.
No stranger to activism, Shamoun has volunteered with those in need in high school. She worked with homeless people and tried to help secure them essential resources in her Southern California community.
Identifying as an activist, she recounted that change is happening, but there is still so much progress needed.
Shamoun's tenacity when it comes to advocating for Black lives is inspirational both on screen and beyond.
Black Organizations to Support
Shamoun also shared with BGN the importance of helping Black organizations, businesses, and industries that have been historically underrepresented and are financially suffering during the pandemic.
While expressing that people should definitely strive to buy from Black-owned business trying to support themselves and their communities, Shamoun clued BGN in on one of her favorite Black food places to support. Shamoun is a proud vegan who enjoys the opportunity to combine her love for soul food with her veganism. So, the LA-based food truck LettuceFeast is right up her alley.
She explained that the food truck offers delicious Southern-inspired vegan options that include fried chick'n patty sandwiches layered with delectable ingredients that keep the lines of customers coming back for more.
The food truck is currently trying to expand to their own physical store location, but that has been difficult. Shamoun wants to encourage people, especially those who are LA-based to support them along with other Black-owned businesses trying to make it.
Danielle Broadway
Danielle Broadway is an English Literature MA student at California State University, Long Beach. She has been published in Black Girl Nerds, LA Weekly and Medium, is a writer for CSULB's the Daily49er, is a managing editor for Watermark, her school's academic literary journal and is an assistant editor at Angels Flight • literary west. She's an activist and educator that is inspired by her family to make social change both in the classroom and beyond.