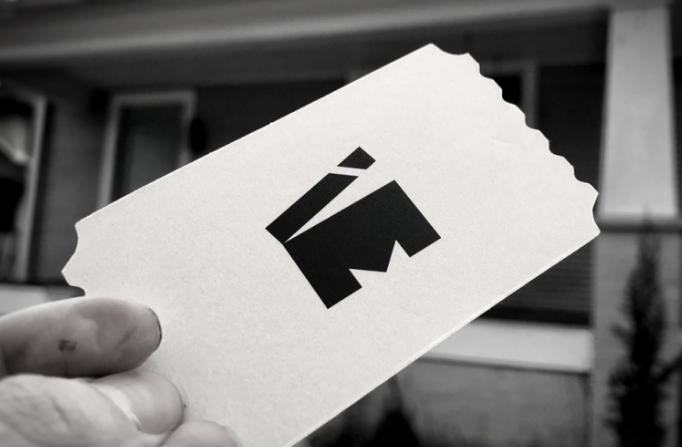 When you think of cities that are known for celebrating independent Black cinema, Memphis, TN isn't exactly the first one that comes to mind.  However, the team behind Indie Memphis is working to change that.  In a press announcement released Friday, they stated they are excited about the return of the Indie Memphis Black Filmmaker Residency for Screenwriting.
The program is supported by the Remembering George Riley Fund.  In the release, Academy Award-winning screenwriter/director, Barry Jenkins will select the recipient of a $7,500 unrestricted cash grant, professional support, and round-trip travel accommodations.
The condition of the grant is to write a screenplay for a feature-length film to be produced only in Memphis.
"Memphis is seeking to be a center for black indie film, so we're thrilled to bring this Residency back as an opportunity to introduce the city to a curious and talented filmmaker," says Indie Memphis Artistic Director Miriam Bale. "We were overwhelmed with creative stories last year and are thrilled that the brilliant Barry Jenkins will be setting his eyes on the submissions from our top four finalists this year."
The residency was created to provide an opportunity for under-represented artists in filmmaking to develop bold storytelling and share stories in the Memphis-area. Indie Memphis is looking to support one narrative feature film project and priority will be given to the story deemed most original, daring, intelligent, emotionally resonant, and realistic to produce.
Last year's Resident was filmmaker Alexander Huggins, whose project Mason Dixon received support from the festival.
Here are the details below presented by Indie Memphis, on terms and conditions of applying:
Applicants must describe why they believe their film should be produced in Memphis, TN. The setting of the story may or may not be Memphis and the residency will offer an opportunity for initial location scouting and inspiration from the geography and environment.
The residency is provided during the two month time-frame of September 16th to November 16th 2019. No exceptions will be made to the timeline. The residency will include artist participation in events during the Indie Memphis Film Festival the first week of November.
Applications must be submitted by 11:59pm CST on March 31, 2019.
---
What is Provided
Housing in Midtown Memphis at a residence located near the Indie Memphis office

$7,500 of unrestricted cash to assist for time off work, food, or directly towards the project

Travel accommodations to and from Memphis, TN.

Periodically meeting with advisers and filmmakers experienced with shooting in Memphis.

Visits to cultural institutions such as Stax Museum and the National Civil Rights Museum.

Location and production advice from the Memphis & Shelby County Film/TV Commission.
Rules & Eligibility
Applicants must be at least 18 years of age.

Applications are open to any filmmaker/screenwriter that is a United States citizen of African descent.

Applicant may be either an emerging or established screenwriter. The applicant must show how this residency will be unique and beneficial to the development of their project and career.

Must be a resident from outside the Greater Memphis Metro area; an objective of this program is to bring new film productions to Memphis.

Resident is expected to focus on writing their feature film screenplay and developing their project during the two month period.

Must submit a treatment of the story in development (20 pages maximum).

Must submit the first 5–6 pages of the screenplay

If selected, screenwriter must provide their own computer and script writing software.

Filmmaker must agree to stipulation that a majority of the movie will be filmed in the Greater Memphis area, if produced.
Only one submission per applicant will be accepted.

Only one filmmaker will be accepted into the residency, but projects with multiple writers are eligible.

Adaptations are eligible, but the applicant must show legal permission of the right to adapt.
Finalist Selections
Eight semi-finalists will be chosen by an Indie Memphis selection committee. Each semi-finalist will have a skype interview with Indie Memphis staff, narrowing down the selection to four finalists. The treatments and work sample of the four finalists will be read by Barry Jenkins. Mr. Jenkins will then select the winner of the 2019 Residency.
All eight semi-finalists will be given a VIP pass to attend the 2019 Black Creators Forum and the Indie Memphis Film Festival.
How to Apply
Must submit a full treatment of the script and screenplay sample to residency@indiememphis.com with the subject line of your name and project title.

Treatment must be submitted as a PDF, no more than 20 pages.

Screenplay sample must be submitted as a PDF, no more than six pages.

Lookbooks will be accepted in addition to treatment and screenplay sample but will not be part of final review process.
Jamie Broadnax
Jamie Broadnax is the creator of the online publication and multimedia space for Black women called Black Girl Nerds. Jamie has appeared on MSNBC's The Melissa Harris-Perry Show and The Grio's Top 100. Her Twitter personality has been recognized by Shonda Rhimes as one of her favorites to follow. She is a member of the Critics Choice Association and executive producer of the Black Girl Nerds Podcast.