Guest Blogger
BGN works to feature strong, unique content from writers who…
Our crew makes it to the psych ward to escape The Mist along with Adrian's unhealthy love interest, Tyler. But as we've come to learn about this world, there's no such thing as a truly safe haven. So, the psych ward will likely not be a good place for long-term lodging.
Looks like things are breaking down at the mall, too. Gus is hoarding food while hunger causes others to start fighting over food. Shelley is trying to turn the group against Eve and Alex. Jay has weaseled his way into Alex's good graces and her space while Eve keeps a threatening eye on them. I suppose it was only a matter of time before the democracy they were trying to establish began to break down.
The mood at the church is even tenser than it is at the mall. It's obvious that Father Romanov has his followers, and Mrs. Raven has hers. So now that Father Romanov's follower, Link beat up Mrs. Raven, her follower, Sheriff Heisel is going to beat up Father Romanov. It was only kind of creepy that Mrs. Raven hummed as they watched the beating take place.
It looks like Mia and Jonah (Bryan) really do have a connection. She is manipulative and he has a savior complex, but they do connect. I am getting tired of him constantly saving her and Kevin only to be used for their personal agendas, but at least Mia seems to care about him. I guess that's something.
I'm starting to wonder if Tyler is the one who raped Alex. He is the epitome of a boy dealing with his attraction to another boy in the most toxic way. I hate that Adrian forgives him for his terrible behavior. Tyler breaking Adrian's arm just because he smiled at him is unnecessarily violent. I still don't like this storyline because it's so common and one-dimensional, but we're in a Stephen King universe. I'm figuring that Tyler will either find his truth and repent or receive some kind of consequences for his cruelty.
I was thinking that Link might make it through his brush with The Mist alive, but alas, he did not. He's in the room without his skin and other vital parts. But Father Romanov is using his "sacrifice" to fuel his personal quest to "save" the people at the church. It's an interesting study in the ego that can make religious figures use people's faith to push their own agendas.
So, no, the psych ward isn't a safe haven. Not because of the location, but because of the lone "survivor." He's taken Adrian because he thinks Adrian is a bad person that must be killed. Obviously, he suffers from some kind of mental break that causes him to justify killing people. It's not really good to be sealed in a hospital wing with a guy who justifies killing people.
Mrs. Raven and Father Romanov agree to let The Mist decide which one of them is the appropriate leader. I suppose this is the most equitable way to decide who "wins" in this situation. They had two completely different ways of entering The Mist. Mrs. Romanov went into The Mist naked and completely open. Father Romanov went into The Mist in full religious regalia wielding his faith like a tool. It didn't surprise me that The Mist took him away.
In the midst of Mia's aggressive withdrawal, we learn more about Jonah (Bryan). Through her attempt to manipulate him, she sees that he was given electric shock therapy. It looked like some kind of mind experiment. I'm sure it's going to come back around at some point in this story.
Lastly, Kevin's penchant for evil seems to run pretty deep. So far, he's used that darkness to help himself and the people he thinks needs it. I understand why he beat the guy from the psych ward to death, but the manipulation it took to get there was pretty scary. He's definitely a guy that's willing to do what it takes to get things done.
The longer The Mist sticks around, the more we see the darkness come out of the folks in Bridgeville. What do you think will cause the chaos to begin, The Mist or the people trapped by it?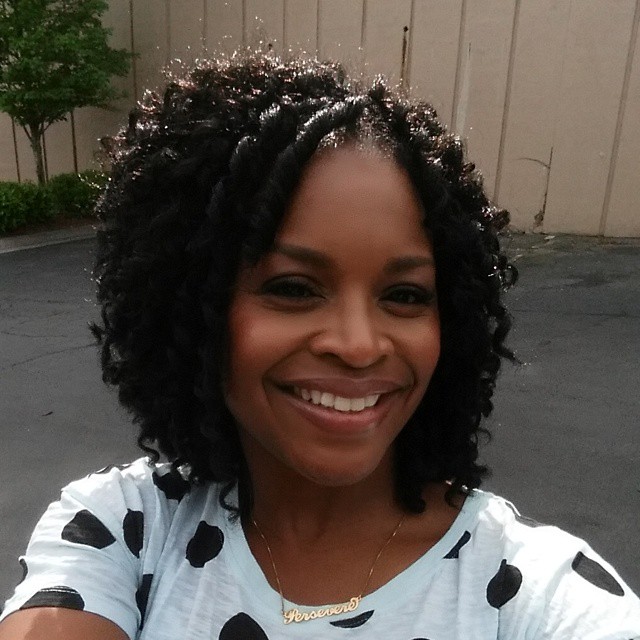 Ashia R. Sims is a Digital Strategist by trade, storyteller, and technology enthusiast by design. She combined her experience in television/film production, public relations and copywriting into a career in digital strategy/content marketing consulting. Now she spends her days consulting with clients on how to monetize their content and teaching digital marketing courses online and in person. She represents one of the early generations of kids to grow up sitting in front of a computer and enjoys tech talk about the newest smartphone, the coolest app, the latest in data analytics and other digital news.
Guest Blogger
BGN works to feature strong, unique content from writers who speak to our niche. If you are interested in having your work highlighted contact jamie@blackgirlnerds.com to be featured as a guest blogger on the site.