Next month film critics and cinephiles everywhere will make plans to travel to the wintery mountain-filled terrain of Park City, Utah to watch some good old-fashioned independent movies and more!
Each year, we work to highlight films featuring Black talent and directed by Black filmmakers. So if you need to know what Black films are playing at Sundance 2022? We've got you covered!
U.S. DRAMATIC COMPETITION

Presenting the world premieres of fiction feature films, the Dramatic Competition offers Festivalgoers a first look at groundbreaking new voices in American independent film. Films that have premiered in this category in recent years include CODA, Passing, Minari, Never Rarely Sometimes Always, The Farewell, Clemency, Eighth Grade and Sorry to Bother You.
892 / U.S.A. (Director and Screenwriter: Abi Damaris Corbin, Screenwriter: Kwame Kwei-Armah, Producers: Ashley Levinson, Salman Al-Rashid, Sam Frohman, Kevin Turen, Mackenzie Fargo) — When Brian Brown-Easley's disability check fails to materialize from Veterans Affairs, he finds himself on the brink of homelessness and breaking his daughter's heart. No other options, he walks into a Wells Fargo Bank and says "I've got a bomb." Cast: John Boyega, Michael Kenneth Williams, Nicole Beharie, Connie Britton, Olivia Washington, Selenis Leyva. World Premiere.
Alice / U.S.A. (Director and Screenwriter: Krystin Ver Linden, Producer: Peter Lawson) — When a woman in servitude in 1800s Georgia escapes the 55-acre confines of her captor, she discovers the shocking reality that exists beyond the treeline…it's 1973. Inspired by true events. Cast: Keke Palmer, Common, Jonny Lee Miller, Gaius Charles. World Premiere.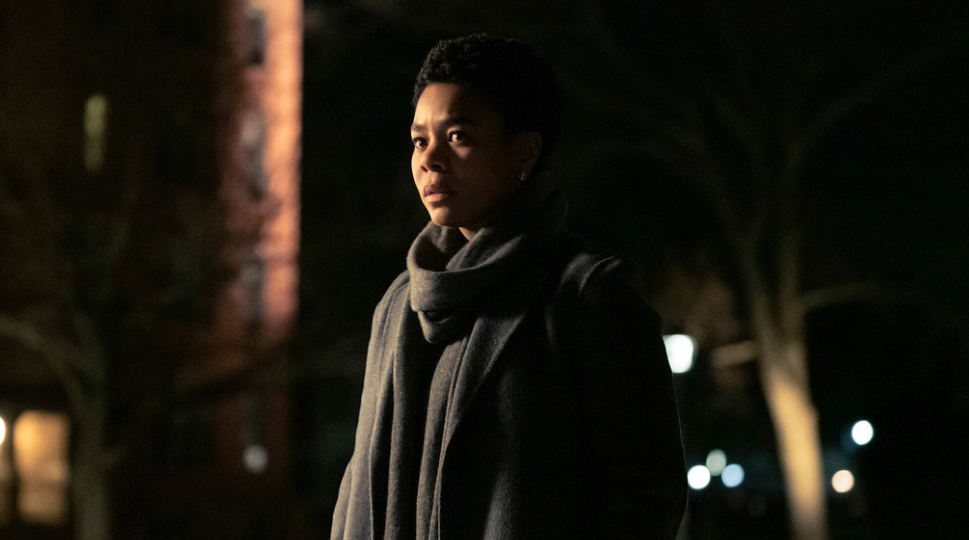 Master / U.S.A. (Director and Screenwriter: Mariama Diallo, Producers: Joshua Astrachan, Brad Becker-Parton, Andrea Roa) — Three women strive to find their place at an elite New England university. As the insidious specter of racism haunts the campus in increasingly supernatural fashion, each fights to survive in this space of privilege. Cast: Regina Hall, Zoe Renee, Talia Ryder, Talia Balsam, Amber Gray. World Premiere.
Emergency / U.S.A. (Director: Carey Williams, Screenwriter: KD Davila, Producers: Marty Bowen, Isaac Klausner, John Fischer) — Ready for a night of partying, a group of Black and Latino college students must weigh the pros and cons of calling the police when faced with an unusual emergency. Cast: RJ Cyler, Donald Watkins, Sebastian Chacon, Sabrina Carpenter. World Premiere.
Nanny / U.S.A. (Director and Screenwriter: Nikyatu Jusu, Producers: Nikkia Moulterie, Daniela Taplin Lundberg) — Aisha is an undocumented nanny working for a privileged couple in New York City. As she prepares for the arrival of the son she left behind in Senegal, a violent supernatural presence invades her reality, threatening the American dream she is painstakingly piecing together. Cast: Anna Diop, Michelle Monaghan, Sinqua Walls, Morgan Spector, Rose Decker, Leslie Uggams. World Premiere.
U.S. DOCUMENTARY COMPETITION

World-premiere American documentaries that illuminate the ideas, people and events that shape the present day. Films that have premiered in this category in recent years include Summer of Soul (or, When the Revolution Could Not Be Televised), Boys State, Crip Camp: A Disability Revolution, APOLLO 11, Knock Down The House, One Child Nation, American Factory, Three Identical Strangers and On Her Shoulders.
Aftershock / U.S.A. (Directors and Producers: Paula Eiselt, Tonya Lewis Lee) — Following the preventable deaths of their partners due to childbirth complications, two bereaved fathers galvanize activists, birth-workers and physicians to reckon with one of the most pressing American crises of our time – the U.S. maternal health crisis. World Premiere.
Descendant / U.S.A. (Director: Margaret Brown, Producers: Essie Chambers, Kyle Martin) — Clotilda, the last ship carrying enslaved Africans to the United States, arrived in Alabama 40 years after African slave trading became a capital offense. It was promptly burned, and its existence denied. After a century shrouded in secrecy and speculation, descendants of the Clotilda's survivors are reclaiming their story. World Premiere.
WORLD CINEMA DRAMATIC COMPETITION

Ten films from emerging filmmaking talents around the world offer fresh perspectives and inventive styles. Films that have premiered in this category in recent years include Hive, Luzzu, The Souvenir, The Guilty, Monos, Yardie, The Nile Hilton Incident and Second Mother.
Marte Um (Mars One) / Brazil (Director and Screenwriter: Gabriel Martins, Producer: Thiago Macêdo Correia) — In Brazil, a lower-middle-class Black family of four tries to keep their spirits up and their dreams going in the months that follow the election of a right-wing president, a man who represents everything they are not. Cast: Rejane Faria, Carlos Francisco, Camilla Souza, Cícero Lucas. World Premiere.
NEXT
Pure, bold works distinguished by an innovative, forward-thinking approach to storytelling populate this program. Films that have premiered in this category in recent years include The Infiltrators, Searching, Skate Kitchen, A Ghost Story and Tangerine. NEXT is presented by Adobe.
RIOTSVILLE, USA / U.S.A. (Director: Sierra Pettengill, Producers: Sara Archambault, Jamila Wignot) — Welcome to Riotsville, a fictional town built by the U.S. military. Using footage shot by the media and government, the film explores the militarization of the police and the reaction of a nation to the uprisings of the late '60s, creating a counter-narrative to a critical moment in American history. World Premiere. Documentary.
PREMIERES

A showcase of world premieres of some of the most highly anticipated fiction and nonfiction films of the coming year. Documentaries that have screened in Premieres include The Dissident, On the Record, and Miss Americana, and past fiction features include Kajillionaire, Promising Young Woman, The Report, Late Night, and The Big Sick.
God's Country / U.S.A. (Director: Julian Higgins, Screenwriters: Shaye Ogbonna, Julian Higgins, Producers: Miranda Bailey, Halee Bernard, Julian Higgins, Amanda Marshall) — When a grieving college professor confronts two hunters she catches trespassing on her property, she's drawn into an escalating battle of wills with catastrophic consequences. Cast: Thandiwe Newton, Jeremy Bobb, Joris Jarsky, Jefferson White, Kai Lennox, Tanaya Beatty. World Premiere. Fiction
Honk for Jesus, Save Your Soul / U.S.A. (Director and Screenwriter: Adamma Ebo, Producers: Daniel Kaluuya, Adanne Ebo, Rowan Riley, Amandla Crichlow, Jesse Burgum, Matthew Cooper) — In the aftermath of a huge scandal, Trinitie Childs, the first lady of a prominent Southern Baptist megachurch, attempts to help her pastor husband, Lee-Curtis Childs, rebuild their congregation. Cast: Regina Hall, Sterling K. Brown. World Premiere. Fiction
jeen-yuhs: A Kanye Trilogy / U.S.A. (Directors: Clarence "Coodie" Simmons, Chike Ozah, Producers: Clarence "Coodie" Simmons, Chike Ozah, Leah Natasha Thomas) — Kanye West in three acts. The story beyond the iconic music, an intimate and empathetic chronicle featuring never-before-seen footage from 21 years in the life of a captivating figure. World Premiere. Documentary.
We Need to Talk About Cosby / U.S.A. (Director: W. Kamau Bell, Producers: Andrew Fried, Katie A. King, Geraldine L. Porras, Dane Lillegard, Sarina Roma, Jordan Wynn) — Can you separate the art from the artist? Should you even try? While there are many people about whom we could ask those questions, none pose a tougher challenge than Bill Cosby. World Premiere. Documentary.
SPOTLIGHT

The Spotlight section is a tribute to the cinema we love from throughout the past year. Films that have played in this category in recent years include The Biggest Little Farm, Birds of Passage, The Rider, Ida, and The Lobster.
Neptune Frost / U.S.A./Rwanda (Directors: Anisia Uzeyman, Saul Williams, Screenwriter: Saul Williams, Producers: Ezra Miller, Stephen Hendel, Dave Guenette, Maria Judice) — In an otherworldly e-waste dump camp, a subversive hacking collective attempts a takeover of the authoritarian regime exploiting the region's natural resources — and its people. When an intersex runaway and an escaped coltan miner find each other through cosmic forces, their connection sparks glitches within the greater divine circuitry. Cast: Cheryl Isheja, Elvis Ngabo "Bobo", Bertrand Ninteretse "Kaya Free", Eliane Umuhire, Rebecca Muciyo, Trésor Niyongabo. Fiction
FROM THE COLLECTION

Archival screenings are made possible by the Sundance Institute Collection at UCLA, and give audiences the opportunity to discover and rediscover the films that have shaped the heritage of both Sundance Institute and independent storytelling. To address the specific preservation risks posed to independent film, Sundance Institute partnered with UCLA Film & Television Archive in 1997 to form the Sundance Institute Collection at UCLA and preserves independent films supported by Sundance Institute. The Collection has grown to over 4,000 holdings representing nearly 2,300 titles. From the Collection screenings have included The Blair Witch Project, Hours and Times, River of Grass, Paris is Burning, Desert Hearts, Daughters of the Dust, El Mariachi, sex, lies, and videotape, Hoop Dreams, and Paris, Texas.
Just Another Girl on the I.R.T. / U.S.A. (Director and Screenwriter: Leslie Harris, Producers: Leslie Harris, Erwin Wilson) — A Brooklyn young woman, smart, witty, and confident, is not just another teenager on the NYC subway. Determined to make it out of her neighborhood and become a doctor, she confronts adversity while navigating challenging waters to achieve her dreams and goals… Cast: William Badget, Chequita Jackson, Ebony Jerido, Ariyan Johnson, Kevin Thigpen, Jerad Washington. 1993 Sundance Film Festival – winner of the Special Jury Prize for Outstanding Achievement in a First Feature.
Online film guides are available at festival.sundance.org
Ticket packages for the 2022 Sundance Film Festival go on sale December 16th. Individual tickets are on sale January 6th.
Sundance begins Jan 20th and runs through Jan 30th in 2022. The festival will be available both on location in Park City, Utah and virtually.