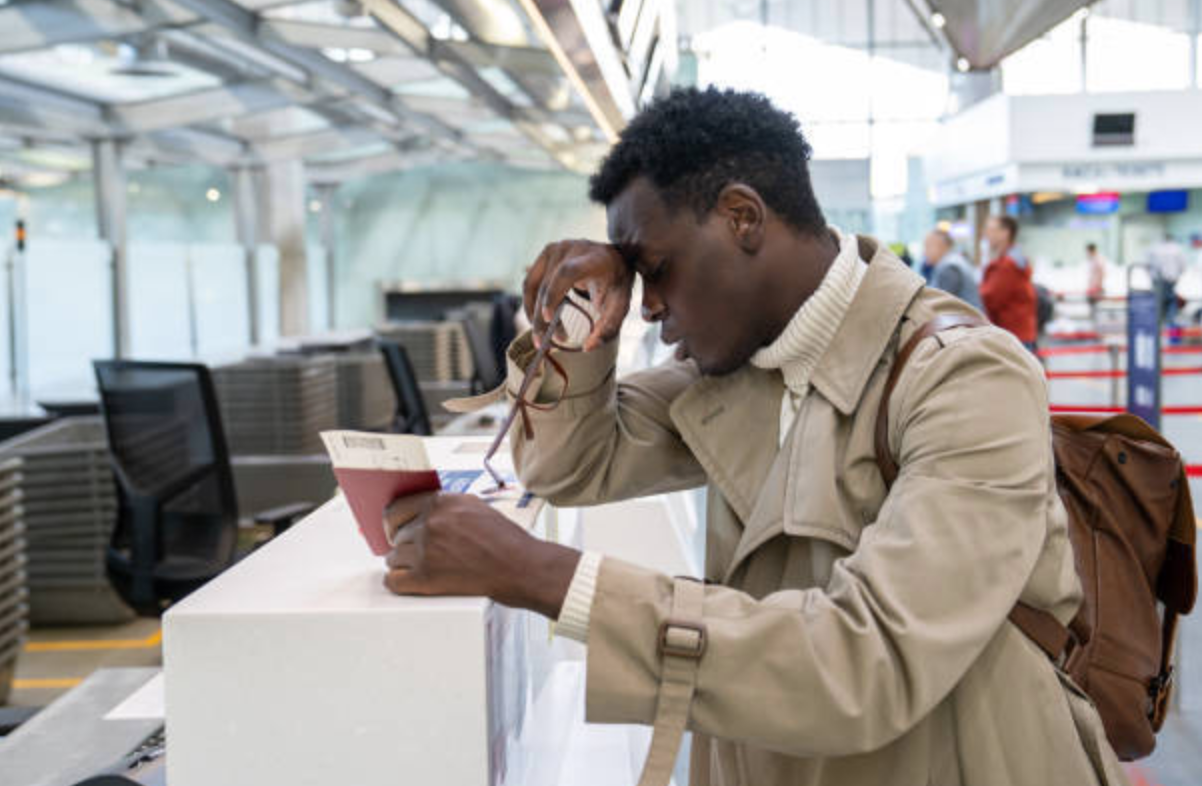 Over 12,000 flights were canceled during the holiday season of 2022. If you were part of that crisis, your blood might begin to boil as you have flashbacks of crowded airports and disgruntled passengers.
Flight cancelations are one of the most frustrating and unpredictable things about travel. In those moments, you may feel helpless and end up settling for a flight voucher to compensate for your time and frustration.
However, when your flight is canceled by the airline, there are two main ways you can wield some power. One of your options is to get a refund — yes, money back in your pocket. The second option is to catch another flight. This article will explain what to do in both scenarios.
How to get a refund for a canceled flight
The big question many travelers don't know the answer to is: What's your airline's cancelation policy? If you don't know, the airline might try to stick you with a flight voucher or airline points instead of what is due to you, money back into your account.
While you're in your taxi ride to the airport or waiting in line at the bank, take a few moments to go to your airline's website and see what their policies are. This will help you when you speak to a travel agent about a refund.
To make things a little easier, once you're at the airport you'll want to position yourself close to a travel agent so you can be one of the first few people to be seen. By being one of the first to be attended to and with a knowledge of the cancelation policies, you can firmly but politely ask for a refund if you decide not to fly.
If you get a little push back, you can utilize your second option, which is to refer to the U.S. Department of Transportation, or DOT. According to DOT, all ticketholders are entitled to a refund under the following circumstances.
The airline canceled your flight for any reason and you decided not to travel.
There is a long, significant delay or schedule change with your flight.
You were involuntarily bumped from business or first class to economy.
You're entitled to refunds on specific service fees such as baggage fees, seat upgrades, or any other services passengers were unable to use because of the flight cancelation.
Your third option is to lean on your credit card company for support. According to upgradedpoints.com, there are many credit cards that cover flight cancellations and other related expenses. Some of these credit cards include Chase Sapphire Preferred Card, Ink Business Preferred Credit Card, The World of Hyatt Credit Card, and many more.
It's important to note that there are some gray areas when it comes to refunds and cancelations. If you purchased a non-refundable ticket, you are not entitled to a refund unless the airline cancels the flight. Also under the umbrella of circumstances with your non-refundable ticket, you are not entitled to a refund if you can't fly for personal reasons such as missing the flight or being sick.
How to rebook your flight if it's canceled
Say you desperately want to get to your destination because flying across the country for your grandma's mac and cheese is worth it. Here is what you can do to make sure you arrive in a timely manner.
Look for flights on other airlines
Chances are if your airline messed up once by canceling your flight, they are going to mess up again. You have a better chance of finding a flight on a different airline. Keeping a flight app on your phone such as Skyscanner or Hopper can help you execute this plan.
Book an early morning flight
What inevitably happens with a canceled flight is that the passengers that were on the original flight are moved over to the next available flight. The problem with that is planes only have so many available seats. In order to increase your chances of getting booked on the second or third flight to your destination, make sure your original flight is early in the morning. The people on the earliest flights usually get priority when it comes to rebookings.
Have a list of backup flights you'd prefer
You can expedite the rebooking process by having a list of backup flights. Download the airline's app on your phone so you can easily locate other flights. Travel agents have a lot on their plates and have to rebook hundreds of passengers. Having a list of backup flights can help you be added to a flight that is more convenient for you.
Things to remember when traveling
Ultimately the best way to deal with a canceled flight is to be prepared. This starts from the moment you purchase a non-refundable ticket. In addition, if feasible try booking with a credit card that has travel insurance for an added layer of protection.
Travel insurance can offer many benefits, including covering lost items, personal liability, changes to your travel itinerary, and compensation for medical expenses.
With all these tools in place, you still have no control over a canceled flight. Thus your Plan B can consist of trying to get a refund or rebooking your flight. In the case that you need to stay overnight or have to pay for transportation to and from the airport, remember to keep all your receipts for future reimbursement.
If you want to get a little unconventional, you can try flying out of a less popular airport, or even try other forms of travel. For example, Amtrak has over five hundred destinations in over 46 states. You can also opt to rent a car in many situations.
All in all the best piece of advice is to be firm yet polite with travel agents. Even though it can feel like a personal attack when your airline has canceled your flight, it isn't. A positive attitude, preparation, and knowledge can make all the difference.
Kiersten Brown
Kiersten is a freelance writer and coach. As a writer, she has written for Travel Noire, Passion Passport, BAUCE mag, and various travel and lifestyle blogs. As a writer, her goal is to write content that inspires others to take action. As a coach, her goal is to empower women to be their most authentic selves. In her free time, you can find her dancing to any song any where.