It seems fitting as we were closing out Black History Month, President Joe Biden selected Judge Ketanji Brown Jackson as his nominee to the Supreme Court. Judge Jackson's nomination fulfills the promise Biden made during the 2020 presidential election to nominate a Black woman to the court. If confirmed, Jackson will be the first Black woman to rule on the Supreme Court and the first Black judge since Justice Thurgood Marshall and Clarence Thomas.
Judge Ketanji Brown Jackson checks all the boxes. A Harvard University and Harvard Law School graduate, President Barack Obama nominated her to serve as a district court judge in 2012. She also brings unique perspectives and experiences to the table as a: former public defender, member of the United States Sentencing Commission, former clerk for Justice Breyer during the 1999-2000 term, and a Black woman. It has all shaped her vision of the law in ways not currently represented.
Yet, just as important as her academic and professional credentials, the nomination of the first Black woman to serve on the Supreme Court is long overdue. In its 232-year history, only seven of the 115 justices served have not been white men. When she is confirmed, another glass ceiling will be shattered for Black women within the most powerful judicial institution in our country.
During the announcement ceremony, we watched an accomplished Black woman with natural hair speak boldly about her unwavering faith in God. She states that "one can only come this far by faith." She honored her parents, who are former schoolteachers and attended historically Black colleges and universities. A smile came across my face as I thought about the symbolism. I felt pride and admiration, watching someone who looked like me prepare to embark on something so meaningful to our country.
Judge Jackson attended high school in South Florida, and in a 2017 speech, credits the debate team as shaping her dream of becoming a judge and preparing her for a career in law. "That was an experience that I can say without hesitation was the one activity that best prepared me for future success in law and in life."
Oftentimes, we talk about our political landscape representing what our country looks like — a melting pot of broad ideals and perspectives. However, when we begin to put that talk into action and reality acceptance is met with opposition.
Strategically, Judge Jackson is the best choice. She has a history of being fair and impartial. In 2019, she ruled that the former White House counsel to Donald Trump had to obey a subpoena seeking his testimony over Trump's efforts to obstruct the Russia investigation. She stated, "Presidents are not kings."
However, not everyone is excited about President Biden's choice. Republicans are criticizing him for limiting his choices based on race and gender. It's no different than President Ronald Reagan fulfilling his 1980 campaign promise to nominate the first woman to the Supreme Court, and following through with the appointment of Sandra Day O'Connor.
In a previous confirmation hearing, Senator Tom Cotton asked her: "What role does race play, Judge Jackson, in the kind of judge that you have been and the kind of judge that you will be?" In 1967, a similar question was posed to Thurgood Marshall during his confirmation hearing to the Supreme Court. Senator James Eastland asked, "Are you prejudiced against white people in the South?"
In both cases, it was a tactic that we have seen before. The purpose of these questions was not to produce any answers but to try and package them as a threat to existing norms and systems, including white people.
It's important to understand that Judge Jackson's confirmation probably won't change the outcome of issues brought before the Supreme Court. The significance is that she has the opportunity to widen the view that is brought to how these issues are debated and discussed. This is where we will see change. This is why voting, on every level, is so important.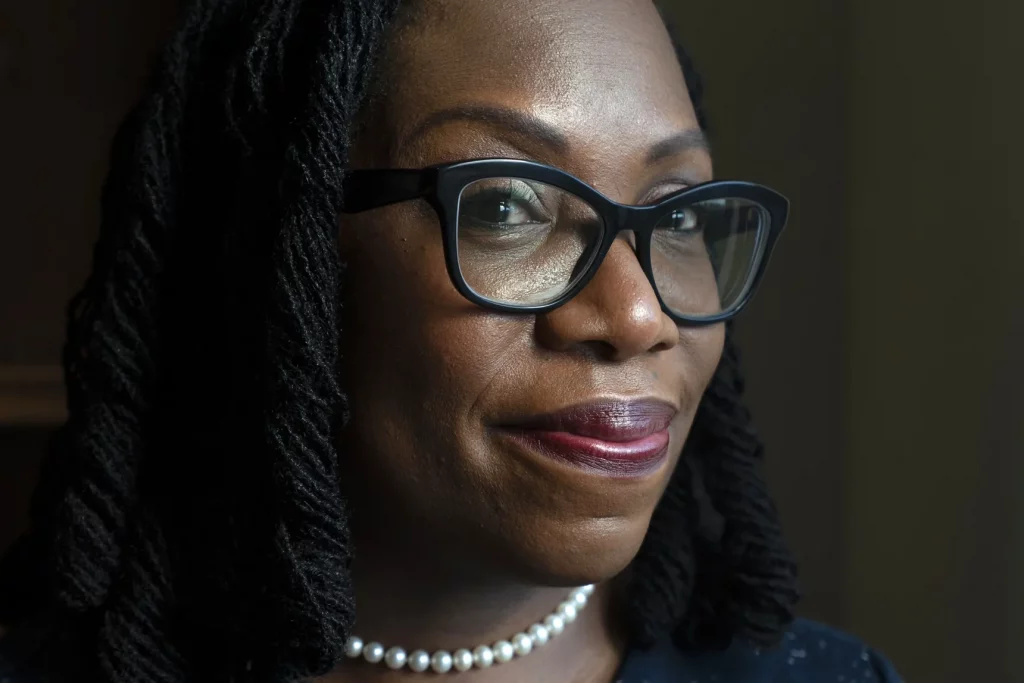 There will be continued attacks on Judge Jackson's character, as well as her public service record. But there will also be inspiring moments, such as this, and history will unfold right before our eyes. Whatever attacks and opposition may come her way, she will prevail because she is standing on the shoulders of Constance Baker Motley, the first Black woman appointed to the federal bench, and many others who have paved this way for her. We believe she will prevail because we know it is much more than symbolism. It is about change.
"For too long, our government, our courts haven't looked like America," the President said at the White House as he introduced Jackson. "I believe it's time that we have a court reflect the full talents and greatness of our nation with a nominee of extraordinary qualifications, and that we inspire all young people to believe that they can one day serve their country at the highest level." – President Joe Biden
Other Resources:
Archuleta Chisolm
Archuleta is an author, poet, blogger, and host of the FearlessINK podcast. Archuleta's work centers Black women, mental health and wellness, and inspiring people to live their fullest potential.