DaVette See
Originally from the Midwest, DaVette lives in Inglewood, CA and…
Written and Researched by DaVette See
BETs new offering, "The Quad," premieres tonight and folks are already excited about this one. If you don't know about this new drama set at the fictional Georgia A & M University, where have you been? Thanks to the clever marketing team, GAMU has an impressive and comprehensive website (http://gamurecruitment.org/ ) touting the excellence of this HBCU (Historically Black College and Universities) school, with video interviews with "actual students," scenes of campus life, and even clips of its marching band rehearsing. It's so realistic, in fact, some would-be students tried to enroll.
"The Quad" creator and executive producer, Felicia D. Henderson ("Soul Food"; "Fringe) tells the story of life at this fictional HBCU, taking a more dramatic approach than the much-beloved sitcom, "A Different World," which left the airwaves nearly twenty-five years ago. In this new serialized drama, we follow the complicated lives of students, professors, and administrators at their historically respected but financially troubled school, making for a heady mix of life, love and the pursuit of higher education.
BGN caught up with busy showrunner Henderson, who also happens to be a college professor, on the eve of the show's premiere, to get her thoughts on both the fictional GAMU, real-life institutions, and her hopes for "The Quad."
BLACK GIRL NERDS: Whose idea was it to create an entire fictional internet and media presence for GAMU?
FELICIA D. HENDERSON: That was a BET's digital groups decision, I believe.
BGN: How many students have tried to enroll?
FDH: And I don't know how many students have tried to register. But, one of the cast members, Peyton Alex Smith, told me that he knows of at least one girl who tried to apply and didn't believe him when he told her it was a fictional school. I don't know; she may have just been trying to get a date.
BGN: You didn't attend an HBCU, so who or what inspired you to create this show?
FDH: One of the beautiful things about being a writer is that all you need is your imagination and the willingness to do hard work. Sometimes the hard work means lots of research. In my case, I have a niece who went to CAU and a nephew who went to Morehouse, and I paid their tuition. So, I like to say I have financial experience with HBCU's. Additionally, Rob Hardy, one of our EP's and the director of the pilot went to Florida A&M, as did his creative partner, Mitzi Miller. At least three of our cast members also went to HBCU's, and three of the writers on the writing staff went to HBCU's. So, I have surrounded myself with authenticity. But, to be clear, "The Quad" is also about the college experience in general.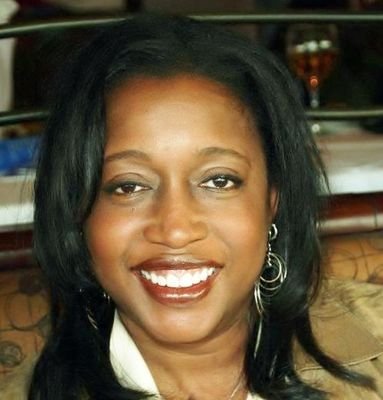 BGN: Since you created "The Quad," what thoughts, if any, have you had about your college experience? Specifically, did you have the idea that you might have enjoyed it more or less than your undergraduate experience?
FDH: I think that because I teach at UCLA, where I also received my first degree, my college experience is never far from my thoughts. When you have students in your life on a regular basis, you always find yourself comparing the stories they share with your own college experience. For instance, I'm a proud member of Delta Sigma Theta Sorority, Inc. and I pledged at Pi chapter, which belongs to UCLA, and I made my fictional sorority Pi chapter on the Georgia A&M campus. My line sisters are still very much a part of my life and even doing something that small is a tribute to them.
BGN: In researching "The Quad," what were the most interesting differences that you found between HBCU and non-HBCU student life?
FDH: One of the things that I find most interesting about the HBCU experience is that there is a real connection in a significant way between our history and our contemporary accomplishments. It's impossible to forget how great our people were and, therefore, how great we can be when you're surrounded by buildings with names like Sojourner Truth Hall or Frederick Douglass Hall, just to name a few.
BGN: If you had college-aged children, would you be more inclined to encourage them to attend an HBCU or a non-HBCU?
FDH: Believe it or not, I've already had two nieces, and two nephews go off to college. Two went to HBCU's, and two did not. But, of course, as a proud Bruin, my first inclination was always to try to get them interested in UCLA. So far, I have not succeeded. I do remember actively encouraging my nephew to attend Morehouse because for a young black man, in particular, I thought to be around other young men who looked like him where excellence was the norm, would put him in a better position to succeed.
BGN: What, if any, the pressure did you receive from real-life HBCUs to "get it right"?
What, if any, feedback or comment was requested from representatives of real-life HBCUs during the development and subsequent filming of "the Quad"?
FDH: I can't say that I have received any pressure. Opinions, input, sharing personal stories, yes. In some ways, I don't feel like there is such a thing as "getting it right." Everyone has their experience; that is true for our characters. My goal is to be true to them and to make them three-dimensional, which means they're not always pretty and perfect. Neither is real-life, for that matter.
BGN: What do cast members who attended HBCUs bring to the table and what, if any, story details were suggested by cast members?
FDH: I'm a very lucky showrunner because my cast trusts me and the writing staff with the story telling. That doesn't mean they don't have opinions, they do, and they share them, but for the most part they rely on us, and they trust us. And as much as The Quad is about the HBCU experience, it is also about the college experience in general. I would like to believe that anyone can watch the show and relate.
BGN: From the promos, the marching band and athletics are a big part of the plot line. What percentage of the story lines will focus on student academic achievement?
FDH: One of the things that I like about creating a show at an HBCU is that there is no need to prove that people of color are intellectually superior. Being smart is the norm, and we try to treat it that way and make it part of our characters' DNA. For example, Madison is an engineering student on scholarship. Noni is a Google Scholar and a coding genius. As a freshman, Bryce is the president of the Pre-Law Club. Cedric is a hip-hop star on the rise from the south-side of Chicago whose working-class mother always instilled in him that because he was bright he would go to college and he did.
BGN: It appears from the promos that the characters of Dr. Eva Fletcher and Ella Grace Caldwell are allies as opposed to rivals, which is refreshing. Was there a conscious decision to make this the case as a response to so many "cat fight" situations in prime-time drama?
FDH: That's a good question. We weren't thinking so much about prime-time drama. What I was hoping to pay homage to are all the incredible women in my life who have mentored and supported me for my whole 20 plus year career. I'd heard about how women don't support each other, don't create alliances, and don't want to see each other succeed. My experience from my first job as a sitcom writer on "Family Matters" until now, has only been with women who want to see each other succeed and are always willing to help each other get there.
BGN: HBCUs recently ended up in the spotlight after The Marching Tornadoes from Talladega College were invited and ultimately chose to participate in the inauguration parade for Donald Trump. What was the reaction of the "The Quad" cast and production team to this story?
FDH: I can only speak for myself, but it was very difficult to understand how an HBCU or any African-American could support a man who attempted to delegitimize the first black president's presidency. Trump is a hate monger and supporting him is supporting his beliefs.
BGN: Is it possible that we may see some version of this same scenario pop up in a future episode?
FDH: Absolutely. We do try to intertwine some real-life headlines with our fictional stories. For example, three female presidents of HBCU's have been fired in the last several months. We have a scene where Eva worries about being the fourth.
BGN: If there will be guest HBCU bands in future episodes, would you be likely to invite Talladega to appear?
FDH: We do have a Battle of the Bands episode, but all of our schools are fictional.
BGN: Do you think the publicity surrounding the Talladega story might give you a ratings boost from people who supported the decision to participate in the parade and who might not normally tune into BET?
FDH: I have no idea, but we happily welcome all viewers.
BGN: What if any plans do you have for additional outreach to young people on the part of your production team to encourage college as an option?
FDH: We shoot on the Morehouse campus and around the city of Atlanta, we tried to get a mentorship program going in our first season, but it was difficult because we were new and no one had heard of the show. However, if we come back for a second season, maybe we can get the approvals we need from all parties concerned to push this very important agenda forward. I strongly believe that everywhere I go professionally, a young black person should get an opportunity just because I was there.
BGN: There have been suggestions over the last several years that HBCUs are struggling financially more than are most other colleges and universities. Since TV shows about lawyers and doctors tend to have a positive effect on enrollment numbers for law and medical schools, do you believe similar phenomenon could come from the success of "The Quad"?
FDH: I remember when "A Different World" aired, it had that positive effect on HBCU enrollment. Wouldn't it be wonderful if The Quad had the same effect?
"The Quad" premieres tonight on Black Entertainment Television (BET).
Check local listings for showtimes. You can live tweet with @blackgirlnerds and @blackgirlgeeks using the hashtag #TheQuadBET
http://www.bet.com/shows/the-quad.html
DaVette See
Originally from the Midwest, DaVette lives in Inglewood, CA and can't name a single sports team. She's a sci-fi fan, a movie geek, a drama freak, a Trekkie, and a Browncoat. She has a BA in English and Theater, as well as a Law degree, but don't hold that against her. She acted and directed for the stage for many years, but really loves filmmaking and writing. She owns Running Lady Studios and she is the producer/star of the web-based talk show, Afro Bites! She is wife to Rob, daughter to Martha, and mom to seven (yes seven) cats. When not covered in fur, she's a West Coast correspondent and occasional movie reviewer for BGN. Follow DaVette on Twitter and IG @mariavah.