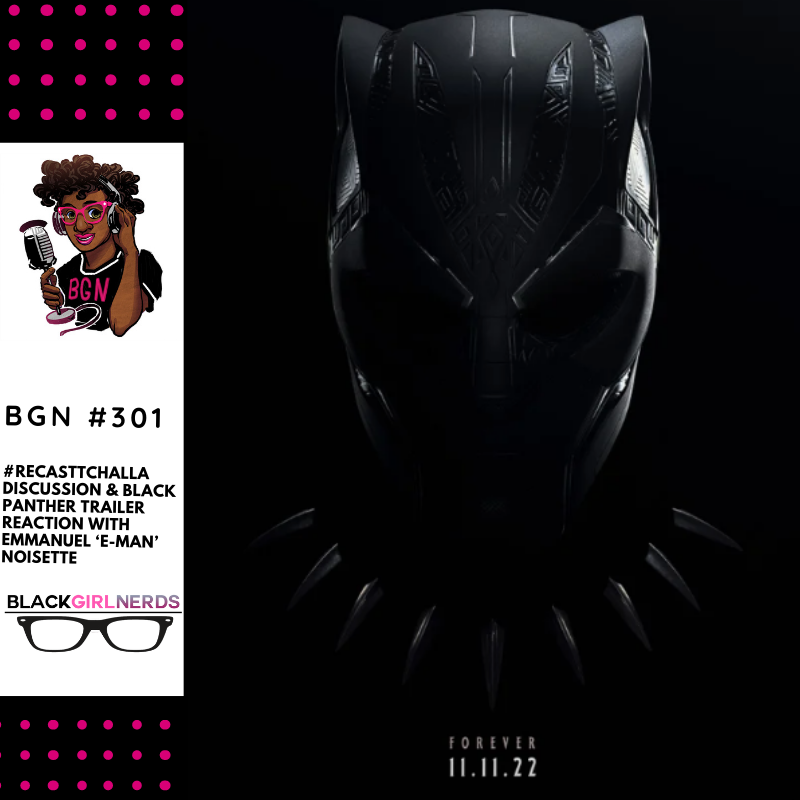 In this week's episode of the Black Girl Nerds podcast, we welcome Emmanuel 'E-Man' Noisette to discuss his reaction of the 'Black Panther: Wakanda Forever' trailer and the impact of #RecastTChalla. The fandom is divided on the storyline of T-Challa and on this episode both host and guest have alternate perspectives on where they want to see Marvel go!
Host: Jamie and Ryanne
Music by: Sammus
Edited by: Jamie Broadnax
Black Panther: Wakanda Forever premieres November 11, 2022.