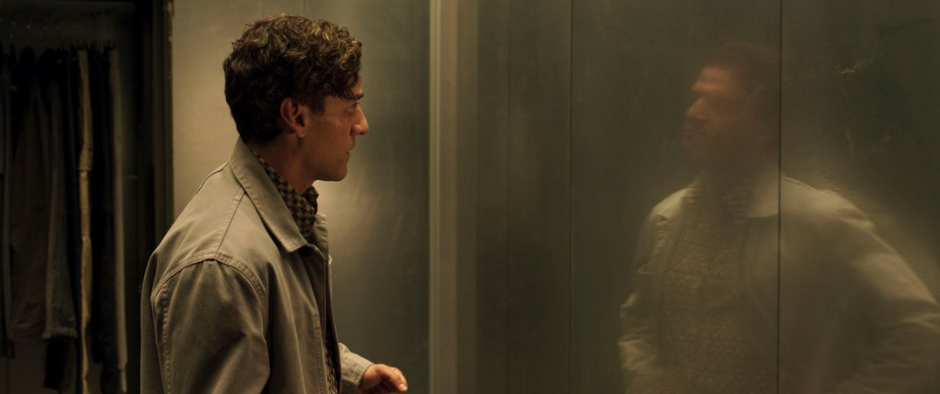 Danielle Broadway
Danielle Broadway is an English Literature MA student at California…
With Egyptian mythology, mind games, and mental health, along with some Indiana Jones-like ventures, Marvel's Moon Knight is a different kind of superhero story. Disney+ is bringing audiences into a new phase of storytelling with this particular Marvel project created by Jeremy Slater, who serves as head writer with Mohamed Diab leading the directing team.
Moon Knight is part of the Marvel Cinematic Universe's (MCU) Phase Four lineup, and it's the most promising television installment yet. While there could be more insight, depth, and overall content provided in the first four episodes, the series is set to garner love all the way to the moon and back. The combination of mythology and mental health gives it unique flavors that are refreshing, haunting, and bursting at the seams with mysteries yet to unfold.
Diab directed Episodes 1, 3, 5, and 6, while Justin and Aaron Moorhead directed Episodes 2 and 4 with Marvel president Kevin Feige and Grant Curtis (Spider-Man 2) working as executive producers. The show stars Oscar Issac (X-Men: Apocalypse) as Marc Spector/Steven Grant/Moon Knight, Ethan Hawke (Training Day) as Arthur Harrow, and May Calamawy (Ramy) as Layla El-Faoly.
Moon Knight introduces Steven Grant (Isaac), a polite gift-shop worker who is haunted by memories from another life and regular blackouts. His world is turned even more upside down when he discovers that he has dissociative identity disorder and actually shares a body with a mercenary named Marc Spector. Steven quickly finds out that sharing a body with Marc is no quiet stroll under the moonlight. 
The Good
The excellent news is that the good in Moon Knight easily eclipses the bad. Steven is an effortlessly likable, albeit naive, character. He's a smart, genuine, and haunted person that ultimately wants to build a happy life. However, reflecting the reality for many with mental health struggles, he has a hard time staying afloat in daily life. Issac does an exceptional job ensuring that Steven feels real, which may seem like a small win, but it has a tremendous payoff as the episodes go on.
With these huge payoffs in mind, another gravity-defying perk is the Egyptian mythology within the series. It's a refreshing theme that the MCU hasn't tried yet, and it works. The show doesn't take forever setting up the lore, but rather immerses viewers without going into overwhelming detail. It's a lot to weave both Steven and Marc's personalities in while also introducing the mythology, so the episodes offer a little bit of everything at a time. 
There's a playful element to how the story progresses that almost feels like a video-game mission in the first episode. This is a style that MCU fans haven't experienced before, and it's engaging and just a little trippy. Even for those unfamiliar with Moon Knight, the story is accessible and appealing. If someone isn't yet hooked on the lore, they can appreciate the exploration of mental health, other parts of Egyptian culture featured, the fight sequences, the romance, and the other components. There's something for most people to latch onto and appreciate. This multi-genre project flows well and accounts for the most of the story arcs it has initiated so far. 
One very satisfying character arc comes from archeologist and adventurer Layla (Calamawy), who's from Marc's past. She's one of the fiercest female characters without powers in the MCU so far, and shows off her extensive smarts and skills quite well. It's a treat to see Calamawy commanding scenes in the show as a key player this season. She's daring and not afraid to take dire risks for what she believes in.
There's no shortage of risky behavior, with some legitimately scary moments that may make some viewers slightly jumpy. This is a perk because just enough suspense is added to make sure the stakes are high enough to count. There's no safety; in fact, it's unclear what safety would even look like for the characters throughout the first four episodes. The plot delves into what the world may look like when not even the mind is a safe place to go and danger lurks in every corner. There have been some similar works, like The Hulk, that delve into this lack of control. However, Moon Knight is in a vastly different realm.
Part of that realm is completed by the top-notch costuming and set design, particularly with the Moon Knight wardrobing. From the traditional garb to the white suit-jacket look, the execution of this lunar hero is unlike anything the Marvel projects have shown off so far. Anytime a show handles character transformation sequences, especially when they move quickly and jump around, it's a battle. Things can look unrealistic, be too disorienting, and even ruin the overall coolness factor — but it doesn't happen here. The show keeps timing under control and throws viewers for a loop only when it's supposed to.
The fourth episode is when things get particularly wild in the best way, providing a thrilling build-up to what will hopefully be a celestial celebration all the way up to the season finale. There's a lack of predictability that will likely have many ready to bring it with their theories and questions. 
The Bad
There isn't much bad in the first four episodes that can't be easily remedied during the rest of the season. Marc and Arthur are lacking in development a bit, as their shared history isn't explored enough yet. More personality from Arthur as an antagonist would've been worthy of a chef's kiss, but by the fourth episode, this is more like an appetizer. All of it is likely to leave most very hungry for more.
Arthur and his overall motives are unclear as the episodes progress. He sufficiently does his job as an antagonist, but his character arc feels bland. The same goes for Egyptian moon god, Khonshu, who F. Murray Abraham voices delectably. He has promise, but it's also kind of unclear what he ultimately wants.
Hopefully, the rest of the season will fill in those gaps and determine if these are well-rounded characters and story arcs. 
The Verdict
Moon Knight is doing very little wrong and very much right. The characters and actors are impeccable, but more is needed from Marc, Arthur, and Khonshu when it comes to motives and backstory. With that said, Khonshu has enough personality and is entertaining while Marc and Arthur fall a tad flat. There are many questions yet to be addressed, but there's plenty of engaging time to answer them.
This series will likely be a fan favorite with people being over the moon after seeing it. Egyptian mythology and culture are rich, the acting is engaging, the action and suspense are thrilling, the costumes and sets are spot-on, the writing is cohesive, and the examination of mental health is relatable.
Moon Knight will be orbiting onto Disney+ on March 30, 2022, for a six-episode run through May 4, 2022.
Danielle Broadway
Danielle Broadway is an English Literature MA student at California State University, Long Beach. She has been published in Black Girl Nerds, LA Weekly and Medium, is a writer for CSULB's the Daily49er, is a managing editor for Watermark, her school's academic literary journal and is an assistant editor at Angels Flight • literary west. She's an activist and educator that is inspired by her family to make social change both in the classroom and beyond.