Your favorite gnomes are back for Sherlock Gnomes, a caper that leads Gnomeo (James McAvoy, Juliette (Emily Blunt) and the gang on an epic adventure to find out where the rest of the family has gone. They run into the greatest fictional detective Sherlock Gnomes (Johnny Depp) who takes on the case.
The cartoon is lively and full of fun. There's even a dance number by a doll with the voice of Mary J Blige that will get you out of your seat.
Sherlock Gnomes is available on Digital platforms today, and on DVD, Blu-ray, and 4k Ultra on June 15.
You can win a copy today!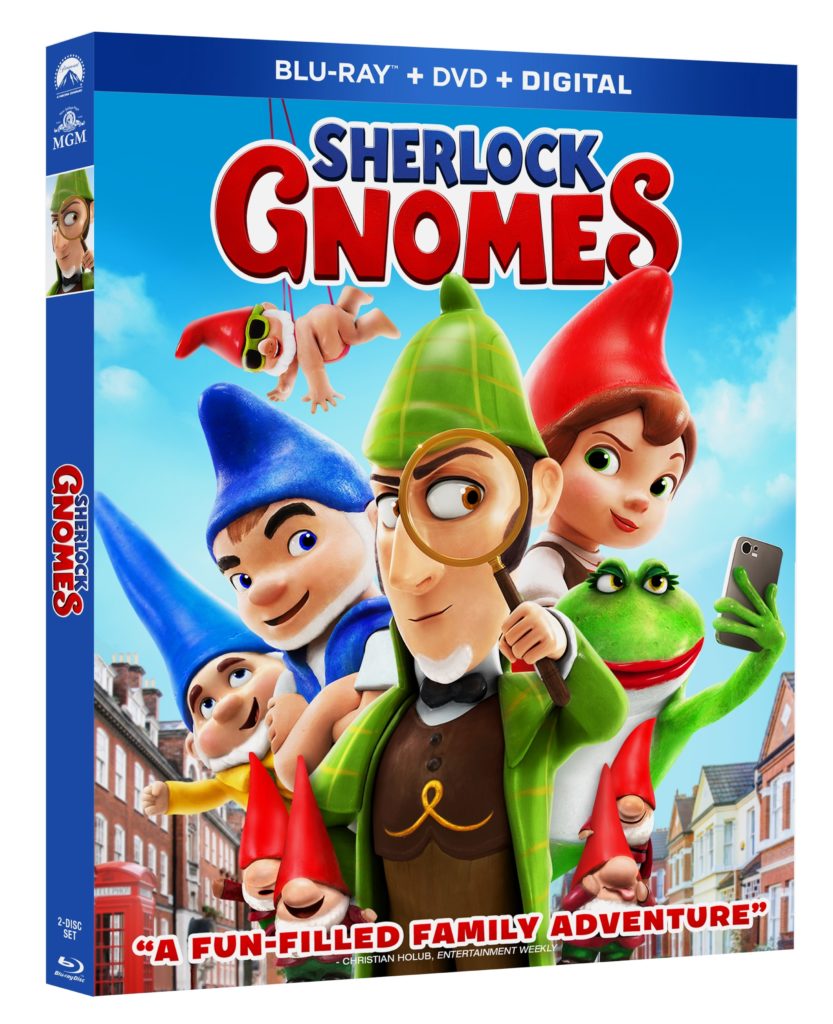 Jonita Davis
Jonita Davis is a writer, mother, a certified nerd, and writer of Black Girl Nerds. Davis is a critic and journalist. She has been writing for 13 years about the way pop culture and politics affect our lives as parents, women, black women, nerds, and people of this planet.