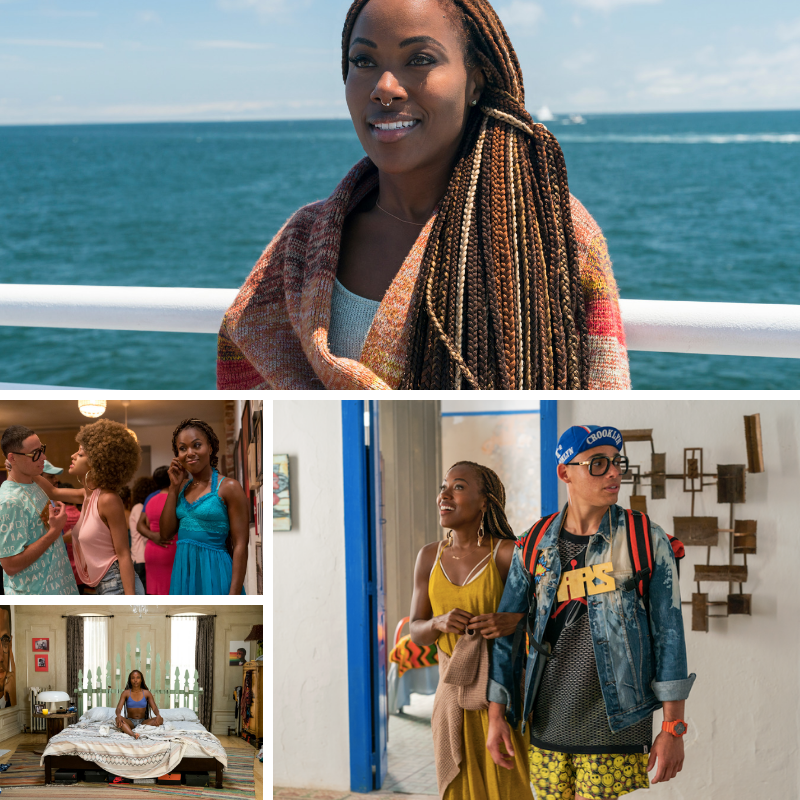 Jamie Broadnax
Jamie Broadnax is the creator of the online publication and…
The long-awaited sophomore season of Netflix's She's Gotta Have It will finally arrive be available for streaming on May 24th. Netflix released photo stills from season 2 featuring DeWanda Wise, Anthony Ramos, Chyna Layne, Joseph "Fat Joe" Cartagena, and Joie Lee.
Images below courtesy of Netflix:
From Netflix, She's Gotta Have It is a seriously sexy comedy and rousing celebration of female empowerment, She's Gotta Have It season 2 offers a timely and topical portrait of rising talents, with free-spirited artist Nola Darling (DeWanda Wise) at the center.
Struggling with newfound success this season, against a backdrop of black art and culture, Nola must decide if she will remain true to her creative ideals or give in to the corporate world. Her journey of self-discovery helps transform the lives of those around her, including friend and sometimes lover Mars Blackmon (Anthony Ramos), who sets out to pursue his true passion of music as well as her inner circle of Opal (Ilfenesh Hadera), Greer Childs (Cleo Anthony), Jamie Overstreet (Lyriq Bent), Clorinda Bradford (Margot Bingham), Shemekka Epps (Chyna Layne) and Winnie Win (Fat Joe). Their journey expands to new destinations this season beyond their home base of Fort Greene, the vibrant Brooklyn enclave, that continues to evolve and change as gentrification remakes the neighborhood.
Created by Spike Lee who also directed all episodes and executive produces the series alongside Tonya Lewis Lee, all nine episodes of Season 2 will be released on May 24, 2019.
Writers include: Spike Lee, Cinqué Lee, Jocelyn Bioh, Radha Blank, Barry Michael Cooper, Antoinette Nwandu, Andrew "Lemon" Anderson, Eisa Davis, and Joie Lee. Season 2 was filmed in NYC, Puerto Rico and Massachusetts.
Jamie Broadnax
Jamie Broadnax is the creator of the online publication and multimedia space for Black women called Black Girl Nerds. Jamie has appeared on MSNBC's The Melissa Harris-Perry Show and The Grio's Top 100. Her Twitter personality has been recognized by Shonda Rhimes as one of her favorites to follow. She is a member of the Critics Choice Association and executive producer of the Black Girl Nerds Podcast.