Jamie Broadnax
Jamie Broadnax is the creator of the online publication and…
During our coverage at this year's Sundance Film Festival, our incredibly gifted photographer Corey Ransberg, captured some interesting highlights at parties, talks and in the press line at one of the most popular film festivals of the year.
Our trip to the snowy mountains of Park City was a blast and here is a collection of great photos to add to our yearbook!
Clemency
Years of carrying out death row executions have taken a toll on prison warden Bernadine Williams (Alfre Woodard). As she prepares to execute another inmate (Aldis Hodge), Bernadine must confront the psychological and emotional demons her job creates, ultimately connecting her to the man she is sanctioned to kill.
World premiere Sunday, January 27th at Sundance in Park City, Utah.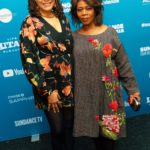 Representation in Hollywood with The Atlantic's Jemele Hill
Despite years of effort to bolster diversity in front of and behind the camera, challenges remain in achieving real equality and inclusion in Hollywood. The Atlantic presented a discussion led by staff writer Jemele Hill about how Hollywood can get this right.
Velvet Buzzsaw
Velvet Buzzsaw is a satirical thriller set in the contemporary art world scene of Los Angeles, where big money artists and mega-collectors pay a high price when art collides with commerce.
World premiere Sunday, January 27th at Sundance in Park City, Utah.
The Wolf Hour
An exquisitely tense, densely layered world featuring Academy Award Nominee Naomi Watts in a tour de force performance that displays every fiber of her emotional range as an actor. June (Watts) was once a celebrated counter-culture figure, but that was a decade ago. She now lives alone in her fifth-floor South Bronx apartment, having all but cut herself off from the outside world. It's the notorious "Summer of Sam" and June only has to look out of her window to see the violence escalating with the brutal summer heat. The city is on a knife's edge, a pressure-cooker about to explode into the incendiary 1977 New York blackout riots.
World premiere Saturday, January 26th at Sundance in Park City, Utah.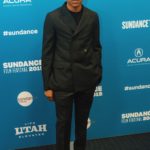 The Boy Who Harnessed The Wind
Against all the odds, in The Boy Who Harnessed The Wind, a thirteen-year-old boy in Malawi invents an unconventional way to save his family and village from famine. Based on the true story of William Kamkwamba.
World premiere Friday, January 2th at Sundance in Salt Lake City, Utah
Relive
Los Angeles detective Jack Radcliff fields a distressed phone call from his niece Ashley and rushes to the rescue—only to find the girl and her parents dead in an apparent murder-suicide. Then, just as the police department declares the killings an open-and-shut case, Jack gets another call from Ashley. With the cell-phone connection acting as a link between the past and the present, Jack urges Ashley to collect clues that will help him to solve her murder and change her fate.
World premiere Sunday, January 27th at Sundance in Park City, Utah.
Native Son
In this modern reimagining of Richard Wright's seminal novel, a young African-American man named Bigger Thomas takes a job working for a highly influential Chicago family, a decision that will change the course of his life forever.
The 2nd Annual MACRO Lodge at Sundance Presented by Shea Moisture
The Black Creators Midnight Brunch Honoring ColorCreative. Sponsored by Color Of Change, The Open Society Foundations, and Firelight. Friday, January 25th in Park City, Utah.
For more images from our coverage at Sundance 2019 go to our IG page here
Also follow the tag Sundance19 for reviews, event coverage and more!
Jamie Broadnax
Jamie Broadnax is the creator of the online publication and multimedia space for Black women called Black Girl Nerds. Jamie has appeared on MSNBC's The Melissa Harris-Perry Show and The Grio's Top 100. Her Twitter personality has been recognized by Shonda Rhimes as one of her favorites to follow. She is a member of the Critics Choice Association and executive producer of the Black Girl Nerds Podcast.