Guest Blogger
BGN works to feature strong, unique content from writers who…
Stiles is back!
If I haven't made it clear enough, let me reiterate. Stiles is one of my favorite characters. I've always appreciated his ability to bring comic relief, even if by accident. The way his character has grown over the 6 seasons has been wonderful to watch. He went from being Scott's nerdy sidekick to the true heart and anchor of the show. Without him, the pack wouldn't be what it's become.
Needless to say, I was sad when he was taken so early in this season. It's been wonderful watching the other characters learn to cope without his influence while simultaneously struggling to remember him. Each character had to step up in different ways to fill the void that was created when Stiles was taken.
But I'll stop waxing poetic about Stiles and dive into this last episode.
We start the episode in the hospital. It's empty as Liam walks through looking for Theo and the Ghost Riders, I suppose. But what he finds is the train station and Beacon Hills is the first stop.
Then we're back in the other train station. Stiles is hearing Lydia through the rift. Then he sees his father who encourages him to walk towards the rift while he holds off the Ghost Riders.
It's a very dramatic scene as we see Stiles pushing through the wind of the rift to get to Lydia. Then we see Lydia, Scott, and Malia waiting on the other side. The rift fades, there's no Stiles and only Lydia saw him.
This show is good for an anti-climactic moment.
But, Stiles doesn't reappear where the rift has opened. He reappears at the spot where he was taken – the jeep. Happy dance! Then a small sad shuffle after I realize that the Stydia reunion I was waiting for isn't going to happen yet.
But then Liam shows up and takes Scott upstairs to show him the train station. They see the tracks and Mr. Douglas with Parish. Then Stiles shows up in time to take a bat to Mr. Douglas. We have a moment of bro love before they have to run. In true Stiles fashion, he goes into problem-solving mode. A little liquid nitrogen cooled off Parrish and made him more amenable to conversation. He's able to tell them what Mr. Douglas plans to do and how to stop it.
The only way to stop the Wild Hunt from taking everyone is to redirect the train. Stiles and Scott follow the tracks and run back into Mr. Douglas who takes them with the handy Ghost Rider whip. This time they end up back at the school. Clearly, the worlds have collided. Stiles and Scott are in a loop of being taken and sent back to different parts of the school as they fight Mr. Douglas and a growing army of Ghost Riders.
On one loop, Stiles comes face to face with a Ghost Rider and is saved by the banshee scream of Lydia. Then they kiss! Yaaay, Stydia!
There were some very over the top moments in this episode, but since I'm fully invested, I'm here for all of them. The Wild West standoff between Argent and a Ghost Rider was one of those moments. It's even more cool to see him and Melissa finally kiss after he shoots the Ghost Rider.
It looks like this episode is going to end with a battle. Scott is willing to stand up to Mr. Douglas alone until Theo, Malia and Peter show up. In a wonderful example of "Team Work makes the Dream Work," Malia tosses a whip to Scott just in time for him to use it to pull the switch on the tracks and divert the train.
Once the train is diverted, the Ghost Riders turn to leave, much to Mr. Douglas's dismay. He tries to pull rank and ends up joining the Wild Hunt himself – as a ghost rider. It seems that the way the Wild Hunt is set up — there's no I in team.
Then everything returns to normal. Everyone is back and none the wiser. Well, except for the pack and parents of the pack. After finding Corey hooked up to the train station's intercom system, Mason, Liam, and Hayden unplug him then take him to the hospital.
We end the episode doing the senior year wrap up. Stiles is headed off to George Washington University to start a pre-FBI training program. Scott is going to UC Berkeley. Lydia is going to MIT. They're moving on to the next phase of their lives.
But wait…it's not over yet!
We have 10 more episodes this summer. So…let's play a prediction game. Here's what I'd like to see happen:
I'd like to see the story line jump ahead to the future. Stiles and Scott will be seniors in college dealing with making long term career choices. Lydia will have graduated from MIT and moved to DC to be with Stiles. Malia will be at a local college and working in some form of law enforcement either in Beacon Hills or a nearby town.

I'm not sure what boogey man they'll have to contend with, but I'd love to see Jackson come back and stir things up a bit. He should ultimately join the pack but not before wreaking a little havoc in Beacon Hills.

But before the show complete wraps up, I'd like to see Deaton, Derek and Kira come back.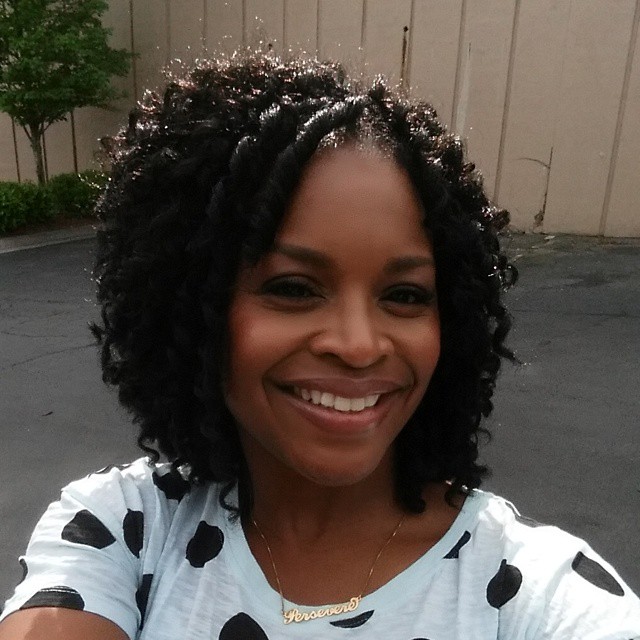 Ashia R. Sims is a Digital Strategist by trade, storyteller, and technology enthusiast by design. She combined her experience in television/film production, public relations and copywriting into a career in digital strategy/content marketing consulting. Now she spends her days consulting with clients on how to monetize their content and teaching digital marketing courses online and in person. She represents one of the early generations of kids to grow up sitting in front of a computer and enjoys tech talk about the newest smartphone, the coolest app, the latest in data analytics and other digital news.
Guest Blogger
BGN works to feature strong, unique content from writers who speak to our niche. If you are interested in having your work highlighted contact jamie@blackgirlnerds.com to be featured as a guest blogger on the site.