Kay-B
Kay-B (Sometimes known as Bibi G.) is an entertainment journalist,…
Assassination Nation is a brilliant film that tackles everything from examining personal self-righteousness, tearing down the patriarchy from which toxic masculinity stems, owning sexuality, and women leading a much-needed revolution.
Assassination Nation is a gem centering around an email hack situation gone dangerously wrong for the small town of Salem. We have Lily (Odessa Young), who along with her three best friends—Sarah (Suki Waterhouse), Bex (Hari Nef), and Em (Abra)—are all carefree high school girls, engaging in typical high school activities. They go to school, have sex, do drugs, and party. They are in a typical exploratory phase of coming into adulthood; being modern highschoolers they, of course, document everything digitally. They represent all of us: glued to our devices and sharing almost ever single detail of our lives on one platform or another. Sharing a contrived story that we create for our online followers to see.
When the Mayor is the first to get hacked, all of his secret sexual fetishes and infidelities come to light, causing him to commit a very public act that starts the major shift in the film. Everyone becomes on-edge about when and what could be revealed about their lives if the hacker puts them on the chopping block. When they begin to take down thousands of people in Salem, one by one, extremist groups rise and decide to violently take matters into their own hands, starting with every woman who has a secret exposed.
After a series of events, Lily gets publicly blamed for the leaks and she becomes the center of this witch hunt. While the blame doesn't exactly make sense, since Lily is a victim herself, people like to limit self reflection and neglect taking responsibility for their actions. Lily's much older married lover Nick (Joel McHale)—who she creepily and affectionately calls Daddy—is ridiculously disturbed and snaps when his family unravels. To be honest, Joel McHale gives such a stellar performance that you aren't even sure if his character was already completely unhinged or if his actions coming to light have driven him beyond the point of insanity. While this is a fantasy film, it's not too far-fetched from a reality that could come to fruition. We spend so much of our time and put so much of our personal information online. Technology rules every fiber of our beings at this stage, and this is a very realistic example of sensitive information getting into the wrong hands.
I will admit that this film caught me off guard and, realistically, I am not sure anyone can prepare for it. Even with the trigger warnings in the opening credits, all I can say is expect everything. You will be disturbed, it will make you think, you will laugh and you will cheer.  The writing and the performances are a must see. Em's mom Nance (Anika Noni Rose) is a heroine in her own right, giving a great performance as a sexually carefree black woman who is also the only honest adult taking responsibility for her faults and mistakes. Hari Nef as Bex is gold. Bex is the most self-aware, well rounded and layered girl with feelings and valid emotions who, finally, is not a victim. She also so very bravely walks in her self-worth.
Lily, as the leader of the heroine brigade, is also very well written. She is smart, curious, and constantly challenges the status quo, even with her parents. Her parents are always stifling her resistance and pushing their unrealistic expectations of young women on her, and even kick her out when her affair and naked photos are publicly released. She challenges the male perspective, as seen in one of my favorite scenes with Principal Turrell (Colman Domingo). Principal Turrell also gives a very moving monologue that cannot be missed. Lily and her friends courageously check the young men they go to school with, whether it be regarding their unrealistic expectations when it comes to dating and sex, gender roles, and more. They make sure to educate them at every turn, and this is really dynamic to see on-screen, these young women who are not afraid to stand up for what they want and do not allow men to shame them.
Assassination Nation is layered with themes of feminism, removing misogyny, redefining societal norms, and encouraging people to live and speak their personal truths. It is visually stunning and a mix of subtle nuances and in-your-face messaging about the need for women to be treated with more respect and equality. Anytime I get to see four young women dismantle the patriarchy one fragile male ego at a time, I smile. That, my friends, is a song and message that I can stand behind.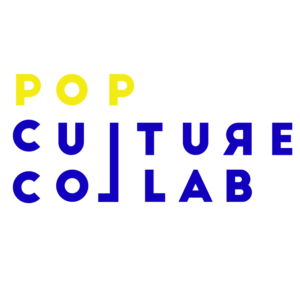 BGN is a proud partner with Pop Culture Collaborative for the 2018 Sundance Festival.
The Pop Culture Collaborative is a 5-year, $25 million fund organized by leading philanthropies to support artists and activists working at the intersection of entertainment and social change.  
Kay-B
Kay-B (Sometimes known as Bibi G.) is an entertainment journalist, podcaster, writer and all around pop culture enthusiast, currently living in NYC. She is an avid TV & film watcher and reviewer with Black Girl Nerds and Just About Write. She is a journalist inspired by the truth and intrigued by interviewing people who are doing extraordinary things in this world. In her free time, she loves to travel and can be found somewhere converting new Flash, Riverdale and Queen Sugar Fans. Kay-B also serves as the Director of Operations & Business strategy for BGN!