Science Fair is a joyous documentary that follows some of the best and brightest teens as they navigate life on their journey to compete at an international science fair. Directed by Cristina Costantini and Darren Foster, the film gives us an insider look of the highs and lows of prepping your young life's work for the mainstage.
The documentary centers on nine high school students across various countries, ethnicities, and socio-economic backgrounds, all competing for the opportunity to attend The Intel International Science and Engineering Fair, known as ISEF. ISEF is the is the world's largest international pre-college science competition, and with the invite comes validation that your research has importance.
Each student's reasons for why they want to attend gets highlighted, covering their varied answers and motivations; from gaining confidence, to college application building, to inspiring your town, they are charged up and ready to present. Directors Costantini and Foster keeps the story interesting by jumping across locations to break up the students' interviews. They juggle being teenagers possing extraordinary talents while balancing success and failure.
Science Fair also makes minor but impactful points about the experiences of being a marginalized science student. Anjali, who is a 14-year old sophomore, talks about how there are smart students who are also well-liked, but they're all male. Harsha, a 17-year-old senior, is described by his white project partners as more stressed (they're also surprised he loves trap music). Dr. McCalla mentions the immigrant dream and expectations. It's moments like these that serve as a reminder that opportunity isn't as easy to access for everyone.
In the end, not everyone can go home a winner. But the lessons that these students learn throughout the road to ISEF is just as priceless as the win. The determination and passion these ambitious students show for their work brings no doubt that the future of scientific advancement is in good hands.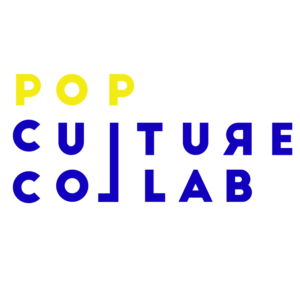 BGN is a proud partner with Pop Culture Collaborative for the 2018 Sundance Festival.
The Pop Culture Collaborative is a 5-year, $25 million fund organized by leading philanthropies to support artists and activists working at the intersection of entertainment and social change. 
Joi Childs
Joi is a Marketer, sarcasm enthusiast and podcaster/writer for Black Girls Nerds. You can also find her on Twitter (@jumpedforjoi) tweeting about the intersection of marketing, nerd, and tech.