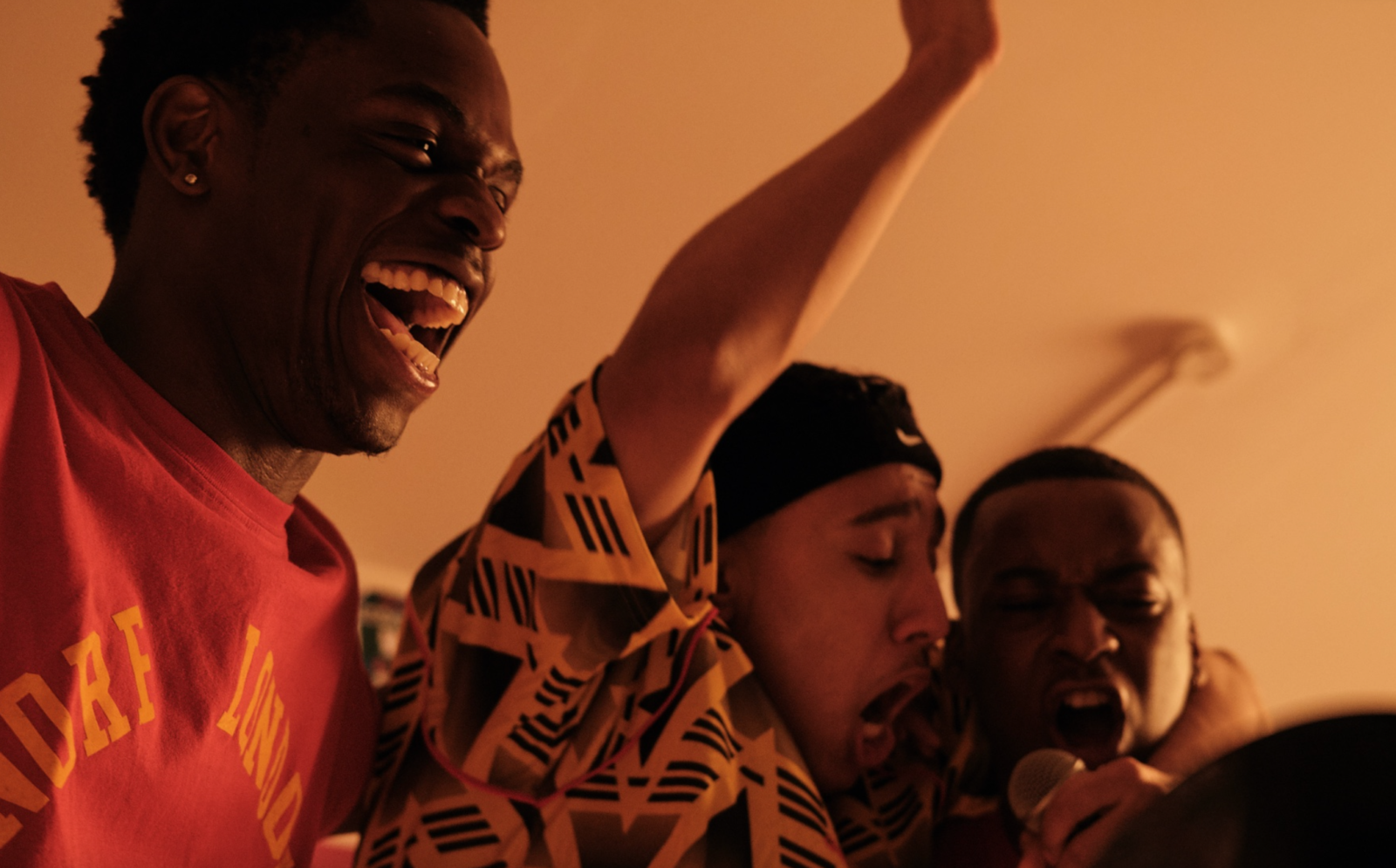 There's no denying we love a good coming-of-age movie. There's a nostalgia for most or a glimpse of a fun future. Depending on your age, your go-to's could be The Breakfast Club or Ferris Bueller's Day Off. Depending on your background, your go-to's could be Boyz n the Hood or Moonlight. But there is always a critical juncture between childhood and adulthood that must be reconciled with. Regardless of your preference, the coming-of-age genre is here to stay, finding funny, inspiring ways to entertain and bring us to the cusp of adulthood.
Pirates is a new coming-of-age story from across the pond. While the sentiment isn't new, there are moments of creativity and pure fun that make this film realistic and relatable. Pirates comes from the United Kingdom, written and directed by Reggie Yates in his first feature-length debut. The film follows three best friends, Cappo (Elliot Edusah, Small Axe), Two Tonne (Jordan Peters, Gangs of London), and Kidda (Reda Elazouar, Outside the Wire), on New Year's Eve 1999. Driving around North London in a tiny yellow Peugeot 205, listening to UK garage, and arguing about their clothes, girls, and music, these 18-year-olds are determined to end the century with a bang. They drive from place to place in a desperate search for tickets to the best millennium party at the hottest nightclub.
Pirates is simple yet entertaining. The goal is to get to the club to bring in the new year. The urgency is there, accompanied by a series of obstacles. It's similar to Booksmart and Superbad but less raunchy and tamer. What makes this film good is its ability to provide laughs and growth opportunities without being vulgar and heavy with profanity. You have "boys being boys" in a way that highlights the cultural differences and dynamics between this and a white male-led film.
What we get to see in Pirates is Black Boy Joy to its fullest. Through the film, there is the acknowledgment of struggle, self-esteem, and a space to let Black boys be themselves, proudly and freely. The bond these young Black men have is what makes Pirates so enjoyable and relatable. The chemistry between Edusah, Peters, and Elazouar is so fun to watch on screen. Between the flashbacks of them making music and their radio show to riding around in this small yellow car, the audience can see there is something special there — true friendship.
There are some great scenes that director Yates hit perfectly. From the directing to the acting to the editing, one scene that stands out the most is when the boys realize they need clothes for their night out. With no money, they decide to go to a store. Kidda takes all the clothes they need to the dressing room and puts them on under his sweatsuit. Cappo is the distraction so Kidda can make his exit. It's a juvenile, dumb idea that's funny and works. The writing for this scene works perfectly. There's barely any dialogue. The comedy is purely visual, bordering on slapstick, which is used nicely throughout the film.
There does seem to be a lull in the middle of the film where the transition from climax to falling action gets muddled and boring. It seems as if Yates didn't quite know how to get the pieces to fall together to get to the ending. There is a pacing problem that hurts the film as a whole. The lack of a smooth transition cheapens the final scene, which seemed to be a bit rushed.
There are a lot of themes that run through Pirates. One, in particular, is individuality and being yourself. Knowing how to be yourself with your friends, family, and significant love interest is an important lesson when it comes to growing up. This theme was showcased more with Two Tonne than anyone else. When it comes to themes, Pirates sticks to the basics, but the use of comedy and sticking primarily with these three guys works. Cappo, Two Tonne, and Kidda are so different, yet they learn the same lessons. They help each other get there, which is a true testament to friendship.
While the film is heavily and over-reliant on the music of the '90s, other pieces of the decade work well in the film. Kidda's obsession with his Tamagotchi is hilarious. Seeing the depiction of young Black men in this film was exciting and more relatable than I've seen in a while. The theme of youth culture in London is fun to watch. Could the production value be a bit higher? Absolutely, but the story is still heartwarming and funny.
There is a line that rings throughout the film, "We're not stuck here, we're from here." It sums up the growth and maturity that comes from the transition from childhood to adulthood.
Pirates will have its international premiere at South By Southwest, Friday, March 11, 2022.