It seems like a lifetime since the last episode of Sherman's Showcase aired. Season two premieres on AMC+ on October 26, 2022, and the second season is even funnier than the first. BGN had the privilege of viewing season two. Not only did this reporter laugh so much that her cheeks were sore, but I was compelled to get up and dance to the music in each episode. BGN spoke with wildly talented co-creators Bashir Salahuddin and Diallo Riddle via zoom on a beautiful Tuesday afternoon.
I started with a sincere thank you to Bashir Salahuddin and Diallo Riddle. After my Mom passed last summer, I discovered Southside and Sherman's Showcase. These brilliantly funny shows helped me through some. "What y'all do is serious medicine," I said. Bashir Salahuddin agreed, "I agree. What I'm proudest about is when people tell us that. We got to shoot one of our shows at Lollapalooza this year, which was incredible. People came up to us and said 'Yo, like, your show got me through the pandemic.' " 
I told them, "I watched South Side and Sherman's Showcase, that's all I watched when I was sitting home feeling a little bit like what's going on in the world." Riddle pipped in, "One of them was an old white man!"
As if they were of one mind, Salahuddin continued, "Yes, as he was walking up to us, I was like, 'Ummm what's up?' Then he siad, 'Hey, y'all got the two best shows on TV.' I had to say I was sorry for stereotyping you. I'm proud that we have a place where everybody can come laugh. I think that's fairly difficult, and something that we lean into."
I asked Diallo Riddle, "As a writing partner, how does Bashir's style complement yours?" After musing for a beat or so, Riddle replied, "We've always held each other. To this day, one of us will write something and then pass it off to the other and get his point of view."
Salahuddin noted, "I just thought about this the other day. The reason we can work together is that we're collaborative. We understand that great comedy comes from groups of people. The best comedy I've ever witnessed has been in writers' rooms where women and men are sitting there making each other laugh. It's always funnier than anything any one person brought. If you think about it, comedy has to make strangers laugh. So the only litmus you have is, can I make a bunch of coworkers laugh. Our writing team is the first place for peer review. It's not as simple as I'll write the first page, then you write the second page. The process is much more evolved."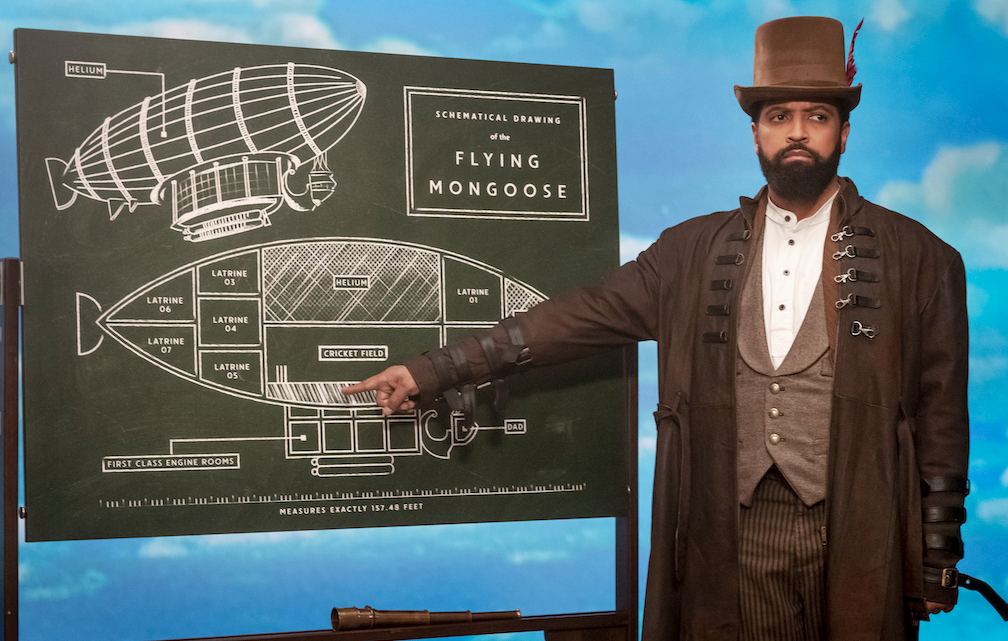 Diallo lit up an idea coming to mind and said, "There's a book called The Friendship that Won the War and it's about Ulysses S. Grant's friendship with William Tecumseh Sherman. At one point, I think it's Sherman who says, 'I kept him sober when he was drunk, and he kept me sane when I was crazy.' I think there's a certain degree of that without saying one of us is the joke guy and the other's the story guy, it's not that simple. I do think that it's a working team. When you put both of us together, it checks a ton of boxes. Also, we still make each other laugh, which goes a long way toward making this a fruitful relationship."

Sherman's Showcase inspires the plain silly laughter that makes your cheeks hurt. Sometimes it's stupid, and I love stupid. Diallo supported my point and side, "I love the dumb. The dumb is so good."

At this point in the interview, I had to share my theory. "Soul Train is a major inspiration for the show, but there's a little bit of The Carol Burnett Show with the glorious evilness of Mama's Family and a dash of the glamor of Cher."
Bashir immediately said, "Yea! Let's go!" Diallo noted, "We try to be adventurous. We try to take no prisoners, not in a mean way but funny way, and I'm glad you caught that. It's more than just Soul Train. The show is everything from The Muppet Show to Pee Wee Herman."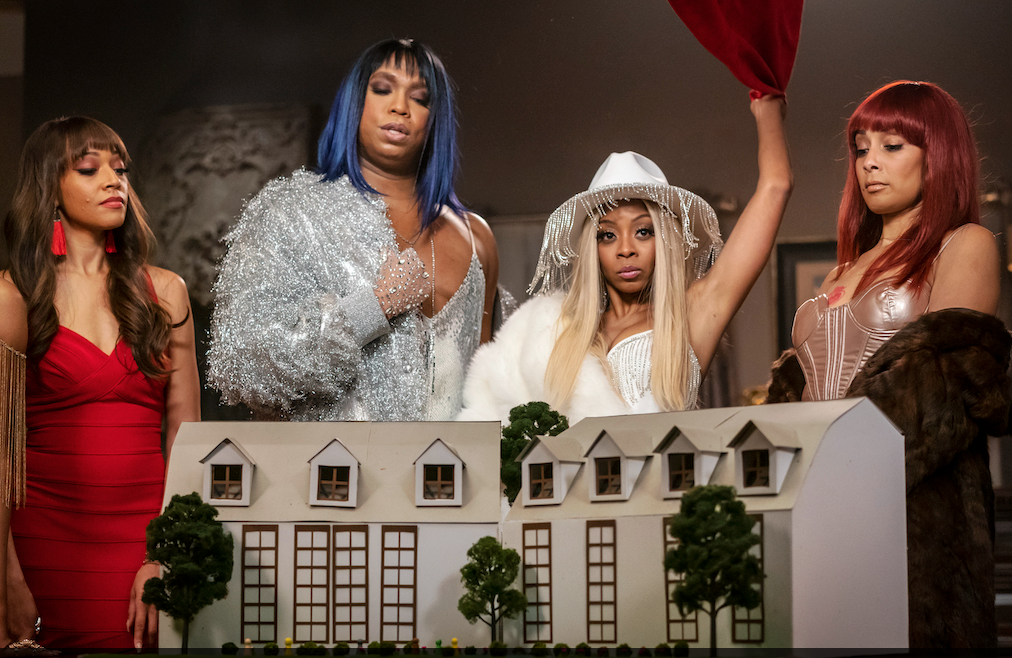 "What were your favorite variety shows when you were growing up?" I asked. Bashir replied, "I gotta tell you, I love Carol Burnett — she wanted everybody to shine. Harvey Korman and Tim Conway were probably why I tuned in. Carol got hers. Don't worry about her, she's gonna eat. But everybody else gonna eat too. That made the show better because no matter who is on screen, I love that person. We try to do that. You know who else did that? One of my favorites was Robert Townsend and His Partners in Crime, the old HBO specials. He elevated comedy, and it's still funny today.
With time winding down, I had to ask them what brought them the most joy then. Bashir Salahuddin immediately said, "My family obviously. I am very blessed. Specifically, right this moment, I'm sitting in an office where I am on a zoom call with Diallo, who I've known for two decades. We're talking to you about the second season of a TV show about to come out that we helmed and created. I'm actually in the edit bay for our other show Southside where I'm looking at Diallo's cuts. I feel grateful that I am be blessed to be creative and to create very personal things. That means the world to me. We have to stay grateful because it's never guaranteed that we get to keep doing this. So any moment we get to do this is a victory." 
Diallo shared, "For me, it's the idea that after all this time of working on shows with Bashir, we're at a place in our careers now where we can launch at least pitch any show that comes our way. We get to do that with collaborators of our choice. They could be people more established or the next generation who want to do stuff. But regardless, if we had an idea, we have an apparatus where we can say, hey, let's take this show over here, and take this movie over here. That's its own power, and we hope we don't miss this moment. We hope we use this moment to set ourselves, our families and friends, and respected talented collaborators up with the future of entertainment.

With spectacular music, dance, comedy, and much more, Sherman's Showcase season two premieres on AMC+ on October 26, 2022.
Jeanine T. Abraham
Jeanine is a Writer, Actor, member SAG/AFTRA, AEA, Podcast host, Producer, CEO VisAbleBlackWoman Productions, Certified Health Coach and Conscious Dance facilitator. Jeanine's mission, centering Black women's stories to preserve our legacies.