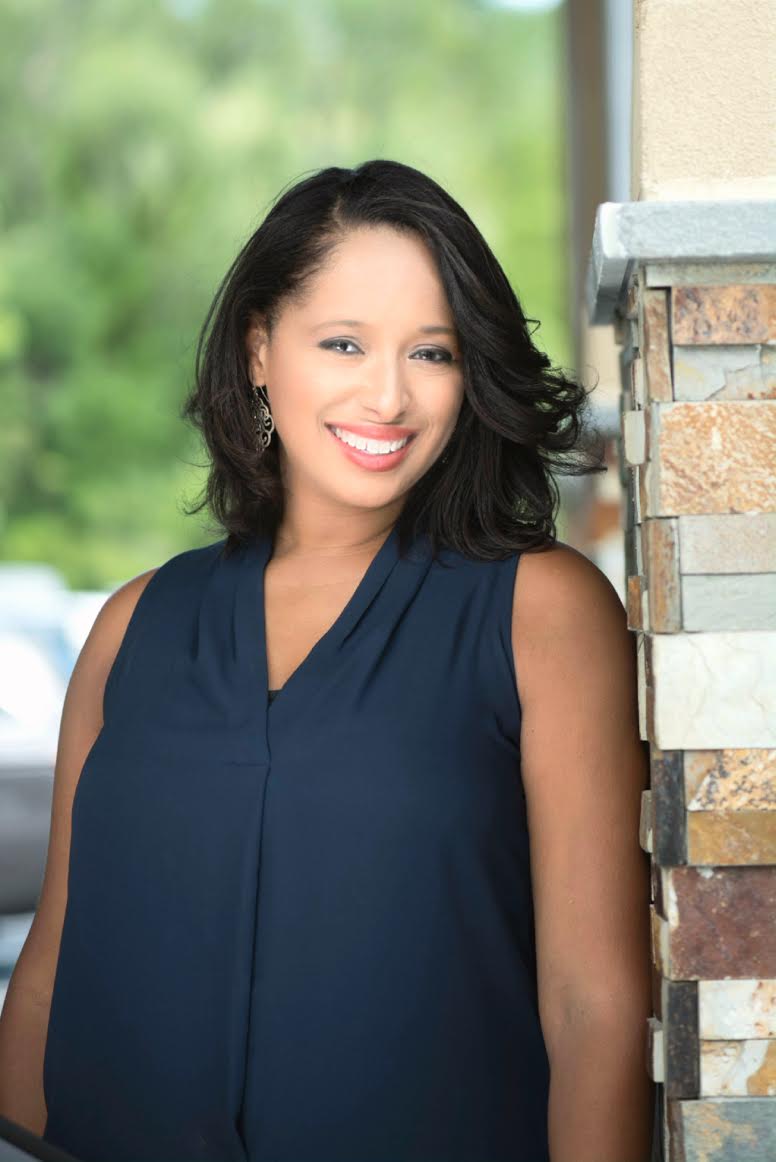 I recently reviewed the middle grade novel Like Vanessa, and if you've read my review, then you already know how much I love this book. I loved it so much that I reached out through the networks to speak with the author and tell her how much I enjoyed it. Tami was gracious enough to speak with Black Girl Nerds about her powerful story, what inspired her to write it, and how it's OKAY to be yourself no matter who you are.
Kyndal: 'Like Vanessa' is such a powerful and impactful story on beauty and the pains of growing up as a young woman. I understand that the story is semi-autobiographical, so what parts of your life experiences most influenced this story?
Tami: Thanks so much for your kind words! I actually did my first scholarship pageant at the age of 13, much like the main character Vanessa. The reason why I felt I could participate is because I knew that Vanessa Williams had paved the way by becoming the first woman of color to win Miss America. Additionally, I lived in the same city as the main character. Growing up in Newark as a little girl, I have very fond memories of living on Grafton Ave. I actually name it Grafton Hill in the novel because when I was a little girl the hill leading up to Broadway was so massive to me. And lastly, many of the characters in the story are based on personality traits and/or experiences of my family and friends. Pop Pop is 100% my grandfather, who passed away when I was young.
Kyndal: You captured the insecurities of a thirteen-year-old flawlessly. Even though my background is very different from the Vanessa in your story, I remember reading it and thinking, "Yep, I felt this way at that age." How were you able to tap into the adolescent experience, which is sometimes hard for adults to do?
Tami: I believe that there are adults who feel some of the same insecurities that Vanessa did at thirteen years old. We may have just felt them in more sophisticated scenarios: being nervous for a job interview, being passed over for an opportunity, etc…Same feelings, different life experiences. I can say that as a teacher, I have fourteen years worth of memories in dealing with students who are at this transitional phase in their life…growing up, but not grown enough. My observations folded into my writing. I'm thankful for the relationships I've built with my students to be able to dive into my characters and write them in relatable ways.
Kyndal: One of the things I appreciate about your novel is the focus on how beauty pageants build character and are not just about the dress, and the makeup, and etc… How important was it for you to show the full range of beauty pageants, especially concerning the impact it had on Vanessa and her mother?
Tami: I think often there's a stigma around pageants and what they perpetuate. In my experience, I've met both challenges and triumphs. But overall, I learned the same lessons that any school sport or activity will teach you: perseverance, teamwork, and learning your self-worth. I hope these ideals are shown in the relationships between Vanessa, her grandfather, and cousin TJ. I think this is also reflected in her relationships with Mrs. Walton, and even Tanisha, though their friendship falters a bit midway through the novel. As for Vanessa's mother, joining the pageant, in Vanessa's mind, was a way to connect with her. It gave her hope that they would be reunited. The longing for connection and being seen as beautiful and worthy is something that I think many daughters feel in relation to their mothers. We seek and crave for their attention and approval. And it doesn't necessarily have to be done through a pageant. You really could fill in the blank with any activity, yet still want that activity to be a bonding force in your mother-daughter relationship. Unfortunately, Vanessa Martin had been deprived of this for years. In a way, joining the pageant was her last hope to mend the broken pieces of her family.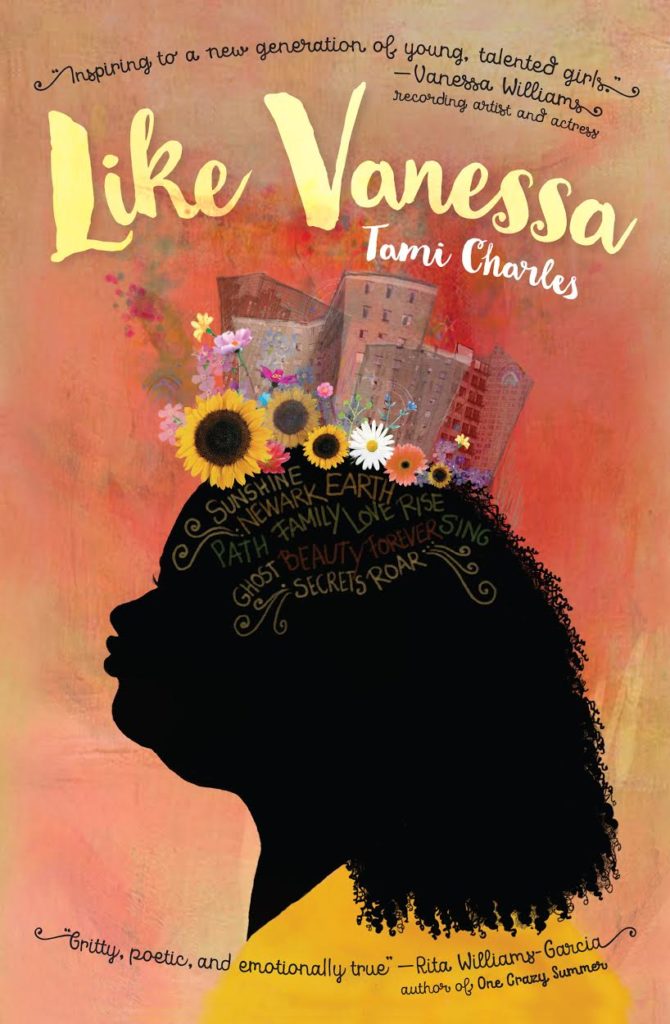 Kyndal: I love the parallels between your protagonist, Vanessa Martin, and her idol, Vanessa Williams. I also love that Vanessa Williams loves your book! How did she find out about it, and how did it make you feel to hear her words about 'Like Vanessa'?
Tami: I just love Vanessa Williams—her acting, her singing, her journey to success! She is a true role model who reminds me that rising and falling and rising (even higher) are all a part of the process. I had the good fortune of connecting with her agent, thanks to the help of some writer friends. She performed at a local theater, and her agent arranged a meeting backstage. I was tongue-tied and probably said something really stupid, but I was able to give her my book, to which she said, "I can't wait to read it!" A few months later, I received her lovely endorsement via email. I cried for a good ten minutes and then sent a million thank you's! (and cried some more!)
Kyndal: As a former teacher, you understand the difficulty in finding diverse books for younger readers. What are your thoughts on the lack of diversity and inclusion in publishing? Do you feel progress is being made?
Tami: I think all children need to read books that are mirrors and windows to the outside world. I didn't have this growing up, even though I loved reading. Many of the books I read didn't feature girls who looked like me, nor went through similar experiences. Yet, I still loved them. Fast forward to when I started teaching and I discovered Rita Williams-Garcia, Meg Medina, Kwame Alexander, and more. I would've killed for their books as a child! I do think the lack of diversity and inclusion in publishing is still an open wound. While some progress has been made, we still have a long way to go. Sure, there are more books being published featuring Black, Latinx, Asian & Native characters, but only about 6% of "us" are writing these stories. Let's aim to do better.
Kyndal: What other titles (if any) would you compare your story to?
Oh geez, that's a hard one. I'm actually a bit nervous to even compare! I'm not there yet. Is it okay if I just mention the mentor texts I used to inspire the writing of my own story? Yeah, let's go with that!
Rita Williams-Garcia's One Crazy Summer series
Toni Morrison's The Bluest Eye
Maya Angelou's I Know Why the Caged Bird Sings
Sharon G. Flake's The Skin I'm In
Meg Medina's Yaqui Delgado Wants to Kick Your Ass
Kyndal: This book is geared towards middle grade readers but is a book for all readers to enjoy. What do you hope readers of any age will learn from your story?
Tami: Two simple words: IT'S OKAY.
Seriously, you can be yourself, look the way you feel comfortable, love whomever you choose to allow in your heart, and be unapologetic about it.
Kyndal: What can you tell us about your next project?
Tami: I just turned in edits for the follow-up to Like Vanessa. It's not a sequel. It's more or less a companion novel. In book two, we'll learn the backstory of Beatriz Mendez. She's seen as a bully in Like Vanessa, but she has so many layers to her, and I'm excited for readers to get to know the real Beatriz.
Kyndal: I just want to thank you for writing such a poignant book. It really struck a chord with me, and I plan to pass it along to the young girls in my family. I look forward to reading more of your work. Thank you for speaking with Black Girl Nerds!
Tami: This was fun! If it's okay I'd love to include a link for my book trailer and invite your readers to attend my book launch being held Saturday, March 17, 2018. My fabulous host is Karyn Parsons, famous for her role as "Cousin Hilary" from the iconic TV show, The Fresh Prince of Bel Air. Join us for convo, treats, and BOOKS!
Check out the video of Tami Charles' story below!
Kyndal Wilson
Kyndal is a free spirit who is convinced she lived in Paris during the 1920's in a past life. Tea Snob. Gastronome. Wordsmith. Proud Ravenclaw. Sucker for a period drama. History, Fantasy, & Book Blerd. Professional Daydreamer. Cursed with Wanderlust. Obsessed with Hamilton (the musical). Always on the advent of her next adventure. You can follow her on Twitter: @ladykyndal and/or Instagram: @ladykyndal