By Tejah Wilson
Production
The Innocents is a British television series, which isn't too hard to spot simply from the cinematography alone. Of course, this isn't the case for all of them, but the cool tones and muted lightning is something I find to be pretty common in British shows.
The show is shot in Norway and England. The characters of the show speak both English and Norwegian (Norsk). This means that the series may require your full attention at times, so no walking away and simply relying on your ears to keep you up to date with what's going on. This isn't necessarily a problem, but this is something to keep in mind for those that hate subtitles or international shows.
Being that the show is shot in Norway and England, there are tons of breathtaking shots. The way the scenes are shot and the locations were chosen add a poetic feel to the show.
Plot
The Innocents is about two teens in love, June (Sorcha Groundsell) and Harry (Percelle Ascott), who run away from their home looking to start a new life together. Harry who is biracial, lives with his mother and ill father, whom he takes care of. June lives with her controlling father (Sam Hazeldine) and her loving brother (Arthur Hughes).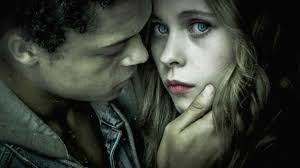 The series opens up on the eve of June's 16th birthday. We find out that the next day is not only her birthday but it's the day her father is planning on moving his family to Scotland–for a reason that's not made clear until the end of the season. Her mother, Elena (Laura Birn), abandoned June and her brother for a reason that you have to watch to find out.
June's father seems very adamant on moving on her birthday. Early on in the show, we find out why her birthday is so significant for the move. This could also be the reason why her father has been so controlling over her.
It's on her birthday that June finds out about her shapeshifting powers, the same day she and Harry run away. The season pretty much features the two lovebirds running away from their families all while trying to understand and struggling to control June's abilities. We see how her gift causes issues in their relationship but also brings them together in a beautifully romantic way.
Very soon the couple finds out that someone else knows about her ability and wants to take her to place called The Sanctum. It's not certain whether or not these people can be trusted, but it's easy to assume that whoever these people are, aren't up to any good. Throughout the season the two juggle running away from their parents, dealing with June's uncontrollable powers, running away from the people that are looking for her, as well as finding a place to call home and not knowing who to trust.
The Innocents excels in the way it balances romance and drama. The romantic scenes are very authentic and true to what teenage love, or new found love, is. It's sweet and not overdone and Harry (Percelle Ascott) is a perfect fit for his role. The love between June and Harry is very much real yet innocent. Their love is a great reminder that anyone can experience love, regardless of your age. My only issue is the level of dependence June seems to have over Harry. Harry is the only one that can calm her down when she's scared. If you watch the show you'll understand exactly what I'm referring to and why this could be problematic.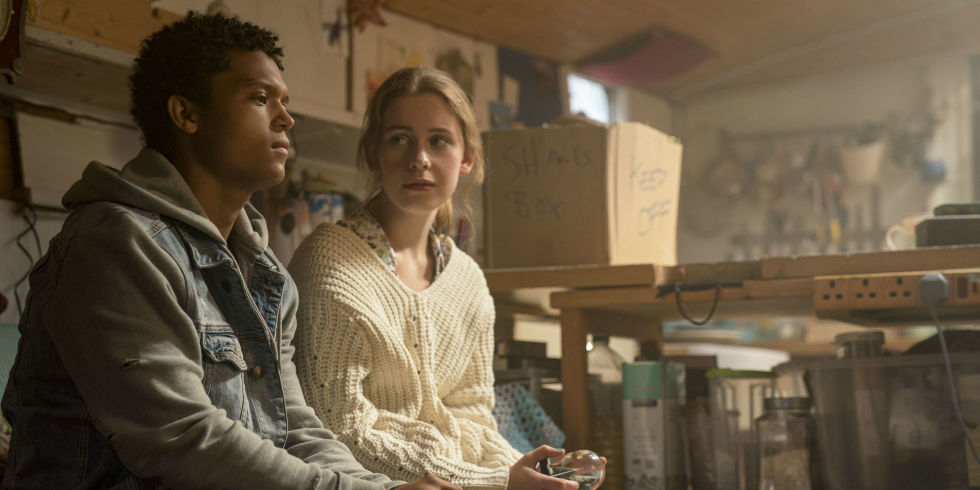 Conclusion
Overall, The Innocents is a beautiful show. The visuals alone make it appealing, but the great acting and storyline is something different that we haven't really seen before or at least in while. Who doesn't love a good love story, especially one with supernatural elements? Currently, there are only 8 episodes. The show ends on a cliffhanger that makes you anticipate what will happen in the next season. Definitely give the show a shot if you're looking for something to watch.
The Innocents is available now on Netflix.