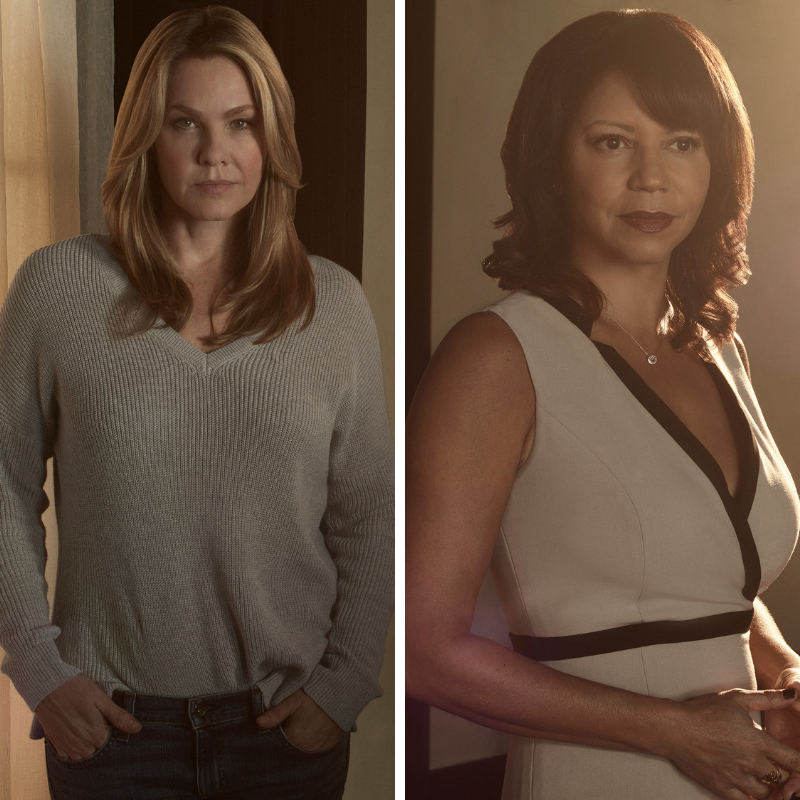 Donnie Lopez
Donnie Lopez is a gay Latino/Hispanic social and political commentator,…
Since the start of Cloak & Dagger, there has been a large number of fans tuning into the show. The show, which deals with real life issues and places them in the hands of teens with superpowers, creates a world that excites and astonishes viewers. This series might be one of the lesser known Marvel comics superheroes when compared to Iron Man or Thor, but it is no doubt becoming a contender with this new series.  
This growth of television superheroes becoming more in demand shows just how adored comic superheroes are becoming in our society. For those that are unaware of the background of Cloak & Dagger here is a brief synopsis: The Freeform series follows two star-crossed heroes that met as children and have met again in their teen years. The first interaction set forth the destiny that they will follow. The second allowed them to activate their powers and sets everything else in motion.
Although the mothers are not the focal point of the show, they do make their presence known and are a powerhouse when they get screen time. Gloria Reuben (Adina Johnson) and Andrea Roth (Melissa Bowen) play two very different mothers, almost representing two extremes on a spectrum. When these two characters get screen time, they make the screen light up!
Adina and Melissa are by their very nature, versions of extreme parenting styles. They almost show the dangers of what happens when one plays around with any extreme. These two mothers stand out from the batch of excellent performers because they can embody the characters themselves without sacrificing their personalities in the process. Their ability to perform malleability in such a way that moves the narrative in the precise moment it needs to, speaks to their talent as actors. The showrunner, Joe Pokaski, allow these mothers to tap into their hidden talents when presenting such strong personalities. By not casting judgment on their mothering styles, it allows these characters to grow and change by seeing the errors of their ways. This is a small victory, but a victory for mothers who are trying to figure out a parenting style for themselves.
I do wish these strong women characters had more air time than they do, but this is not their story that is being told. These actresses are brilliant in their portrayal of mothers that have had traumatic experiences with their children, and it only gets more complex in season two. These two ladies even share a brief statement of what they would like to see in other seasons for their characters.
In an interview, Gloria Reuben spoke more on what she loves about her character, "Her boys come first." A powerful statement from any mother with children. She continued, "In the way that she has tried to expand her life, it is perhaps not a positive thing, but it is detrimental that she hasn't expanded her life. You don't see her with friends, she is kind of cocooned her life because of her son. Things happen in the second season that makes her more focused. I also like that she is not a frivolous woman and that she knows how to take care of business when needed. I like that she is extremely devoted and smart. She has found a way to get what she needs for her sake and her son's sake."
She finished with an interesting quote, "The unfortunate ramification of this is that she and Otis are not together at the beginning of the season. All of these qualities together are positive, but when the perspectives are skewed the relationships and lives suffer."
Reuben finished with saying she would like to see her character laugh more. It seems to be an important aspect for the actress.
With the continuation of mothers and strong characters, Andrea Roth shares a little about her experience as a character who has been in an abusive relationship for season two. Roth's line that captures the essence of her character, "I am trying to be a much more caring and loving mother." Roth's character tries to find a balance between her past and the future she hopes to have with her daughter.
Roth explains more about the challenges of playing a complex character like Melissa. She struggles with being a victim of abuse, "My character reveals that she has been abused by her husband, and because I have not been in this situation, I have been hesitant about my portrayal of this issue. I love that this show tackles this issue, and it shows that things are not always black and white. You can still love someone who has abused you. In one hand you hold the abuse, and the love on the other, and one does not cancel the other one out. I think that is the truth."
Roth added, "I love that she's [Melissa] is deeply flawed, an alcoholic because I get to be wilder and it's fun. I love her, she's a good human, doing the best she can, loves her daughter, but she is also somehow trapped, emotionally, as a young girl herself. She is also trying to find her power, for herself, and for her daughter."  
Gloria Reuben and Andrea Roth in this new season of Cloak & Dagger are getting the attention they so richly deserve. Both these mothers have experienced loss in their lives, and their portrayal is powerful on the screen. The show this season promises to develop in ways that they have not in the past. These two strong women will be seen trying to find a balance between their own needs and the needs of the larger community around them. How well they do will depend on your interpretation of balance, and for these two mothers, the end result will excite.
The two-hour season premiere airs Thursday, April 4th at 8/7c.
Donnie Lopez
Donnie Lopez is a gay Latino/Hispanic social and political commentator, writer, entertainment journalist, and professor. He writes on topics that affect Hispanic/Latino culture. With his novel insight, veracity, and sense of humor, he entertains as well as educates the world.