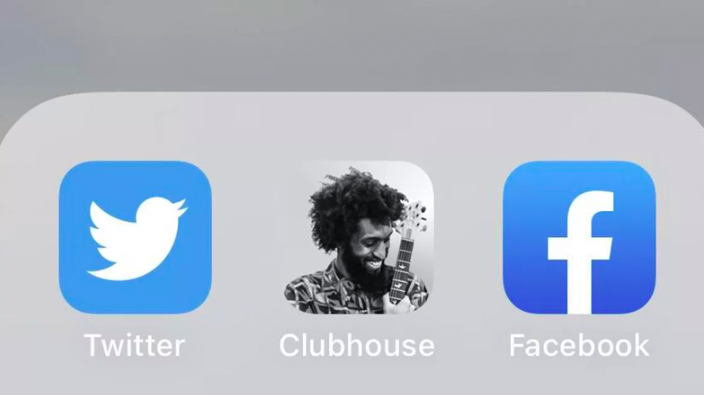 Guest Blogger
BGN works to feature strong, unique content from writers who…
Written by: Angelica Monk
2020 was a year to remember, largely in part due to COVID-19. In a time where social distancing is the norm, technology has found a way to bring us together. Cue Clubhouse, the latest social media platform tailor-made for those stuck at home.
Welcome to Clubhouse
Conceived from the mind of Silicon Valley entrepreneur Paul Davison and former Google employee Rohan Seth, the audio-only app has quickly become the most addictive and popular pastime for users who have spent most of their quarantine in an endless blur.
What's so great about Clubhouse, anyway? First and foremost, is its exclusivity. The app is currently in beta, by invite only, and available to iPhone users. That's right, only a select few — an estimated 600,000 users as of this writing — are currently registered.
Adding to the app's appeal is the nostalgia of the party line glory days. Clubhouse gives users the ability to navigate a hodgepodge of pop-up chat rooms moderated by techies, real estate experts, influencers, writers, and celebrities to name a few. Now that we have laid down the groundwork, let's get into the Clubhouse experience.
The Layout
Once you have received an invite to Clubhouse — which now has the notoriety of a Willy Wonka Golden Ticket — you must set up your bio and avi (profile picture). Secondary to your profile picture is your bio. The idea is to keep it short and sweet while highlighting exactly who you are and what you bring to the table. This app is not just for fun. It is an effective networking and branding tool. Clubhouse currently has no messaging functionality, so in order to connect with people outside of the app, you must link your Instagram and/or Twitter. No social media linkage will lead users into identifying you as an opp (what the youngins call the opposition).
After setting up your bio, you want to start following people. As you are a first-time user, Clubhouse will suggest someone who has similar ties to the person who nominated you. You will also be able to follow people in your phone contacts. This step is crucial because it determines the content that will be pushed to you. Analytics, my dear, are everything. Once you select your followers (and hopefully someone follows back), you enter a hallway of sorts. Each hallway is lined with chat rooms that will pique your interest. The more people you follow, the more diverse the room topics.
The Lingo
The first time you enter a Clubhouse room, you will immediately hear words and phrases that are unique to the app.
There are three sections in each clubhouse room: the "stage" with the speakers, the people in the audience who are followed by the speakers, and lastly the audience members who are not followed by anyone on stage. You can request to speak by selecting the "raise your hand" icon.
Leading the discussion are the moderators; they are the people at the top with the coveted "green beams." A "green beam" identifies you as a moderator, and for some odd reason, the power goes straight to a vulnerable user's head. Moderators can select who comes on stage; alternatively, they can send you back to the audience (the streets, gulag, or dirt depending on the room). They may also mute your mic and remove you from the room altogether.
A host moderator is the person who "opens" the room and is at the very top of the list, but once "green beams" are handed out, all moderators have the same capabilities, including removing the host. A good moderator is selective of their speakers and knows how to temper the conversation. There is order and everyone has a turn to speak.
While the moderator does have the ability to control the room, there still are certain etiquette rules involved when you are a speaker. Upon ascending to the stage, it is customary to mute your mic (the little microphone button on the bottom right-hand corner) and wait for a moderator to call on you. Depending on the size of the room and the number of speakers on stage, that can get a little dicey. If everyone speaks at once, you will normally hear a moderator belt out "one mic," which is your signal to hush and let the mod reset the room.
"PTR" immediately throws you for a loop and is yelled out often in the most active groups. PTR stands for "pull to refresh." Since Clubhouse is audio-only and there is no way to message users, clever moderators have used PTR to set the tone. Example, if you are in a game room, a moderator may change their avi to show the rules of the game so that new speakers on the stage can follow along without having to repeat themselves. As anyone on Clubhouse knows, rooms have a revolving door of speakers and listeners. Another term used often is "ping." Clubhouse rooms can have upwards of 5,000 attendees. The more followers you ping into a room, the bigger your audience. You ping by selecting the plus button and sending a notification to your followers.
The Vibe
Imagine a podcast that never ends — that is the Clubhouse experience. Clubhouse is best described as a labyrinth of possibilities. You can easily find yourself down the rabbit hole of discussions that can go on for hours, if not days.
On Clubhouse, you will find people from all walks of life. If you want to align yourself with a certain aesthetic, joining a specific club is ideal. Joining a club is akin to the Sorting Hat in the Harry Potter universe. It is a badge of honor displayed at the bottom of your bio and shows where your loyalties lie as well as your interests.
Once you become a club member, you will get notifications when a member of that club hosts a room. They are essentially your virtual tribe. Rooms run by an official club are marked by a green house icon. Interested in an intellectual discussion? Join To the Left or the Writers Room. Looking for ways to grow your social media following? Join The Attic. Do you want to discuss Netflix's Bridgerton at length? Join Binge TV. Want to learn about all things Tech? Join Tech Talks. If you are feeling particularly toxic, make sure you check out Let's Be Toxic, one of my favorite sophisti-ratchet rooms that is currently pending as an official club but will no doubt be a Clubhouse staple.
"The OG Club" is the largest club in the app. It highlights amazing discussions, events, and shows. Currently, the club is running Dreamgirls auditions that have taken Twitter by storm. "Thank you, Happy New Year," is now the ultimate dismissal uttered by casting director Leroy Church, a man who rivals the likes of Simon Cowell. This user certainly plans on using the phrase excessively whenever she is displeased.
The highlight of the entire Clubhouse experience is most definitely The Lion King Clubhouse, the predecessor of the upcoming production of Dreamgirls. The Lion King Clubhouse hosted by The Lion King musical was a full production of over 40 cast and crew members performing two live shows on December 26. The performances broke the internet and the app, with over 5,000 attendees for both performances. The production was organized by Noelle Chestnut Whitemore who directed and served as executive producer. The cast, all comprising of Black creatives, delivered a show-stopping performance rivaling the beloved 1994 film, complete with a full orchestra, superb voice acting, ethereal singers, and an awesome PTR team who frequently changed their avis, providing a virtual set. It was a much-needed respite in dark times.
While Clubhouse can be a wonderful experience, it also has its low points. Everyone has an opinion, and now they have another platform where they can be vocal. This user has entered some discussions laced in misogyny, where women, specifically Black women are talked over and silenced. One room pitted dark-skinned women and light-skinned women against each other. If the moderator had simply acknowledged the hurt of our darker-hued sisters, the discussion would have been much more productive. Another room discussed the merits of forgiving abusers and abolishing the prison system at the expense of actual victims.
Then there are the rooms that are a clear scam. Earn a Million Dollars in Three Weeks or Cash Giveaways Every Hour — please do yourself a favor and steer clear of them. Not quite as scammy but still obnoxious are the Follow for Follow rooms — moderated by industry "heavy hitters" who love to "drop gems" while allowing upwards of 500 people on stage with the intent of building followers. In this user's experience, it's an easy way for the celebrity moderators of the room to gain a following but not necessarily the average user. Unless you commit to spending 15+ hours in the room for your moment to speak, the idea of gaining a hundred followers is not that appealing.
Clubhouse is whatever you make of it. It is a brave new world of ideas and people from all across the globe at your fingertips. While the app may seem crowded and overloaded with opinions, there is something intimate about having a conversation with someone. It truly humanizes the faces that are usually behind a keyboard by giving them a voice. If you receive the coveted invitation, please remember to hold space, listen, and please mute your mic!
Guest Blogger
BGN works to feature strong, unique content from writers who speak to our niche. If you are interested in having your work highlighted contact jamie@blackgirlnerds.com to be featured as a guest blogger on the site.