Guest Blogger
BGN works to feature strong, unique content from writers who…
This week on The Mist, Bryan has gotten shot and they're on their way to the hospital. I appreciate how much Mia seems to care about him in this moment. But we can't truly trust what she does because she's shown herself to be a manipulator.
In this episode, we finally get to learn more about Kevin through his relationship with his brother, Mike. We met him in the first episode. He's clearly that guy that was the popular jerk in high school and held onto that behavior well into adulthood. Stephen King does a great job of highlighting those parts of people that are often connected to their darker selves. It's not always an obviously mean or abusive nature, either. Sometimes it shows up as a small thing that builds as the story builds. But Mike's dark nature was immediately obvious.
We learn that Mike was stabbed and has a bar sticking out of him that is likely in his liver. Surgery isn't immediately possible because the surgery wing is filled with Mist. Without surgery, Mike will likely develop an infection and die. He's in a lot of pain and the hospital is out of pain medicine. After Mike asks Kevin to kill him, I was reminded that this is a theme that shows up often in Stephen King stories. There's often someone that tells another person to kill them for various reasons. Sometimes they do. Other times they don't.
Oh goodness… we have two story lines that are going to annoy me. The first is the one with Adrian who's openly gay but in a closeted relationship with an alpha male type. *Sigh*
I really want show creators to think a lot deeper when they decide to write a storyline featuring gay male characters. These guys having a "meeting in the bathroom" is just too cliché. The "closeted" alpha male beating the crap out of the openly gay character after he kisses him or makes some other advance is very cliché. The openly gay character taking the beating because he cares about the "closeted" alpha male is annoyingly cliché. These writers need to do better. At this point, the story is told so often that it's becoming a trope.
The second one is that Kevin "saved" Eve from herself. Instead of living a life of random sex with random guys, parties and the like, she met him, settled down and became a teacher with a white picket fence. *Sigh again*
I'm glad we're able to learn more about Eve's background and the "reputation" that they alluded to early on. At the same time, we're learning more about why Kevin was estranged from his brother. It looks like Eve was the girl who openly enjoyed her sexuality and having sex with guys when she was younger. Unfortunately, that openness continues to haunt her as an adult with people like Mike bullying her. Him telling Kevin that he was really just in love with Eve shows just how immature he is. The more we learn about Mike, the less likable he becomes.
In spite of Mike's negative treatment of Eve, Kevin is willing to push him through The Mist on a gurney and remove the bar from his liver while the surgeon provides help over the walkie talkie. Seeing the lengths Kevin will take to save people he loves is telling. This is worth noting because he's already said that he appreciates someone willing to do bad things when necessary. I can only imagine what bad thing Kevin may do to protect his family in future episodes.
Then the Mist took Mike but Kevin chose to shoot him and put him out of his misery. Getting eaten by leeches did look pretty miserable. But Kevin being the one to shoot him is surely going to be addressed again. We've already seen that The Mist will bring back deceased family members.
One thing I wonder is: what happens if someone is pulled out of The Mist while they're being attacked by something? I know we saw Mike experiencing what looked like internal bleeding that stopped when he was out of The Mist and in the operating room. But what would have happened if Kevin had been able to pull him out of The Mist while the leeches were attacking him? Would the leeches have still been on him?
What do you think?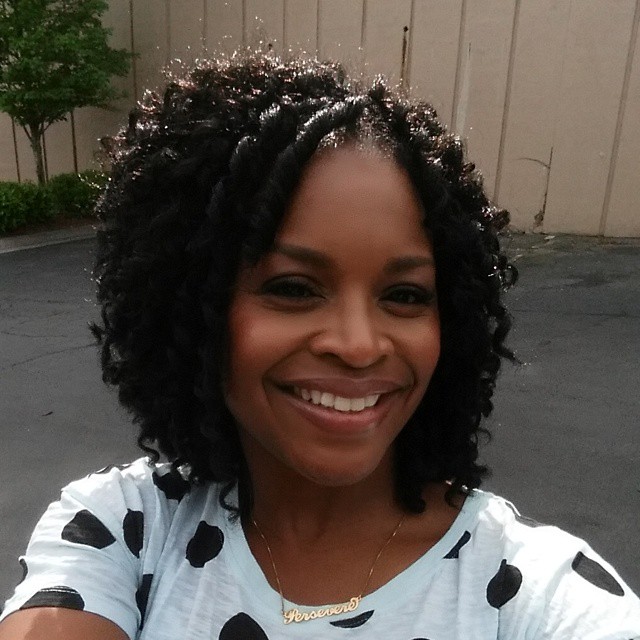 Ashia R. Sims is a Digital Strategist by trade, storyteller, and technology enthusiast by design. She combined her experience in television/film production, public relations and copywriting into a career in digital strategy/content marketing consulting. Now she spends her days consulting with clients on how to monetize their content and teaching digital marketing courses online and in person. She represents one of the early generations of kids to grow up sitting in front of a computer and enjoys tech talk about the newest smartphone, the coolest app, the latest in data analytics and other digital news.
Guest Blogger
BGN works to feature strong, unique content from writers who speak to our niche. If you are interested in having your work highlighted contact jamie@blackgirlnerds.com to be featured as a guest blogger on the site.