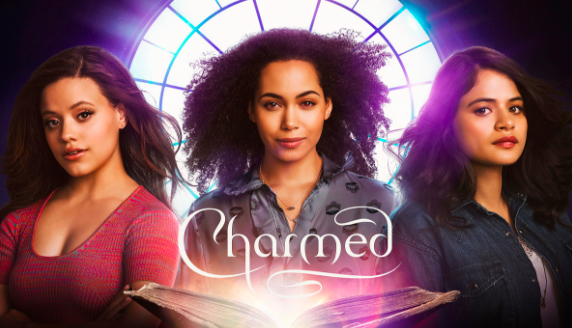 During the CW Upfronts today, the new Charmed reboot released its first teaser trailer to the public. There have been some mixed feelings about this latest rendition of the series based on the story about a group of sisters who discover they are witches who work together with their enhanced power to become The Charmed Ones. According to US Weekly when the remake was announced, it received a bit of backlash from original star Holly Marie Combs, who tweeted in January that she wasn't into a reboot.
BGN also got a clapback from Charmed star Madeleine Mantock (Into The Badlands) who read our "I Don't Want A Charmed Reboot" piece and had this to say:
Yeah "cautiously optimistic" I think it was. Although written prior to any casting announcements, it was posted again in it's original form today & I suppose I was disappointed to not see any follow up/acknowledgement. Especially considering the platform it's on: @blackgirlnerds

— Madeleine Mantock (@missmads) April 3, 2018
Mantock's response was from a dated article about the show before cast announcements were made and criticized our publication for retweeting the editorial without updating the new information.  Fair enough.  Seeing a show featuring witches of color is long overdue and we're here to support and check out this reboot.  The beloved web series Misspelled by writer/creator Lindsey McDowell, follows five characters Gladys, Emma, Quinn, Stella and Nina who also discover they have supernatural powers and form their own coven.  The multicultural cast is one of the first featuring witches of color.
Charmed is produced by CBS Television Studios, from writers/executive producers Jessica O'Toole and Amy Rardin executive producers Jennie Urman and Ben Silverman and director/executive producer Brad Silberling.
Take a look at the teaser trailer below: